March 2017 Picks
Kim recommends:
Alice:Alice Roosevelt Longworth, from White House Princess to Washington power broker by Stacy A. Cordrey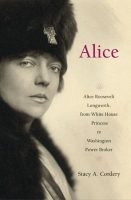 Teddy Roosevelt's daughter was the most famous teenager in the world during the early 1900s, and even into old age she was usually the most interesting person at a party. She was trend-setting, witty, intellectual, and complicated, including politically.
Peggy recommends:
Garden of Lamentations by Deborah Crombie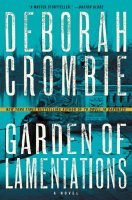 While Gemma James investigates the untimely death of a local nanny, her husband, DI Duncan Kincaid looks into a series of murders with ties to the Met that puts not only his closest colleagues in danger but his family as well. Once again, Ms Crombie weaves a web of mystery with characters we've come to anticipate and love.
For St. Paddy's Day:

Ma, He Sold Me For a Few Cigarettes  by Martha Long
You think YOUR childhood was rough. In the same vein as Frank McCourt's Angela's Ashes, Martha Long tells her story, in the unique language of her younger, Irish self, of growing up poor in Ireland in the 1950s.
Karen recommends:
In honor of our new Children/Teen Librarian and in celebration of Teen Tech Week:
Dairy Queen by Catherine Gilbert Murdock    

First in series. A great read for teens, really enjoyable story about a girl discovering herself. Love the rural type setting & the fact that the main character is not your typical girl.
The Selection by Kiera Cass     
First in an extremely popular YA series. Wonderful read that teens and adults can enjoy. Well written princess romance theme with a twist. Worth reading the series if you haven't read it yet.

Goodnight Already!  by Jory John. 
Great storytime read for kids.  Children and adults will laugh out loud with how much trouble Bear has in trying to go to sleep but his friend Duck keeps interrupting him.
Dan recommends:

A Face in the Crowd and companion documentary: Facing the Past. (DVD)
Megalomania is mesmerizing to watch and terrifying to live with. Elia Kazan directed and Budd Schulberg wrote the script. Andy Griffith acted the part of Larry "Lonesome" Rhodes. Patricia Neal and Walter Matthau played the mesmerized and horrified onlookers, respectively.
Sigmund Freud loomed large in the screening room as the movie was made, pulling strings and yanking levers in the filmmakers' minds. The female persona exerts some "mysterious control" over the power-seeking male. Very Psych-Noir.
Freud's view of wounded egos permeates this film. Lonesome starts as Larry, a Face in the Crowd, a drunken hobo that Marcia "uncovers" in an Arkansas jail. When Marcia "outs" her media sensation, Lonesome Rhodes, by turning up the microphones as he trashes his viewers, his heat-seeking Ego crashes and falls. The Audience rejects him. Marcia is cast as the Superego, doing damage control until her creation–the Ego–self-destructs.  As in Kazan's East of Eden, the film climaxes with reality-therapy or the breakdown of illusions about the Self.
Are we that simply made? The film is fascinating and true to life, despite its flirtation with Freud. There are unfettered egos everywhere, begging for attention. And we–the superegos–pretend we're in control. Read more at http://www.vqronline.org/essay/long-road-lonesome-rhodes
Amie recommends:
The Nature of Water and Air by Regina McBride

A beautiful, haunting story about the life of an Irish girl with a mysterious tinker mother and a missing father. McBride's descriptions of Ireland are nearly as spectacular as the real thing.
Carole recommends:

No Man's Land by David Baldacci
John Puller's mother, vanished thirty years ago from Fort Monroe, Virginia, when Puller was just a boy. Paul Rogers has been in prison for ten years. But twenty years before that, he was at Fort Monroe. One night three decades ago, Puller's and Rogers' worlds collided with devastating results, and the truth has been buried ever since. Military investigators, armed with a letter from his mother's friend , arrive in the hospital room of Puller's father–a legendary three-star now sinking into dementia–and reveal that Puller Sr. has been accused of murdering his mother. Aided by his brother Robert Puller, an Air Force major, and Veronica Knox, who works for a shadowy U.S. intelligence organization, Puller begins a journey that will take him into his own past, to find the truth about his mother. An exciting, compelling, a great fast read. I read this one in a weekend.
John recommends:

It Can't Happen Here by Sinclair Lewis
This not so distant future of corporate domination and government tyranny with dossiers on any dissenters and re-education camps is chilling but don't worry because it can't happen here. The publisher of a small town newspaper is the target of government ire because of his editorials and when he attempts to escape to Canada he finds he waited too long. Next stop the mind laundry and reprogramming. Spooky stuff and very familiar.
Jen recommends:

Octopus's Garden by Ringo Starr
The classic Beatles song comes to life with colorful illustrations and a CD with a new music recording and audio reading from Ringo himself!
I enjoy being able to share my love of The Beatles with my kids through a book. Watching them dance and sing along is so much fun!
February 2017 Picks
Dan recommends:
Katyn (dvd)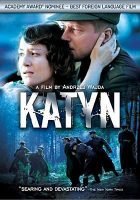 In April 1940, about 22,000 Polish officers were murdered in the Katyn Forest by Soviet invaders. The film, Katyn, focuses on that event and shows its effect on Polish society during the German occupation and the Soviet era following WW2. The film has a cold, unsentimental strength. It shows the documented atrocities as they happened–individual executions–night and day by Russian officers. Watching too many war movies is a kind of exploitation of the "fear centers" in our brains, desensitizing us to real pain and suffering. We become addicted to viewing violence, and start to see war as "action movies." One way out of that passive state is to read history. The facts give context to acts of war, exposing the rationale for violence and the political agenda behind it.
Black Earth by Timothy Snyder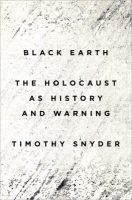 Black Earth: the Holocaust as History and Warning, is a play-by-play account of behavior on all fronts leading to the Holocaust. Author, Timothy Snyder, a Yale history professor, shows how strand after strand of propaganda and fear was woven into a poison cloak that killed its wearers. The urge to render groups of people (the Other, the Enemy) stateless and without legal protections, is an ever-present danger. Snyder writes of the Katyn massacre and its implicit goal: to wipe out Polish statehood and awaken fears that would grip and paralyze the minds of any who survived. The destruction of Poland at Katyn–where many Jewish Poles were killed–coincides with Irgun's insurgence in Palestine and the creation of the modern state of Israel. Black Earth is grim reading but presents the essential facts. One begins to see how the villains–Stalin and Hitler–employed ideologies to draw in supporters and wipe out enemies. No easy answers, only warning shots fired directly from the past into our dangerous present. Those who cannot remember the past are condemned to repeat it. — George Santayana.
Amie recommends: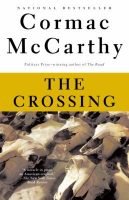 The Crossing by Cormac McCarthy
The Crossing is the second book of McCarthy's Border Trilogy and my second favorite book ever. I fell in love with John Grady from All the Pretty Horses and moved to The Crossing only to then fall in love with Billy and his quest to free a pregnant wolf. I threw this book across the room three times and sobbed inconsolably for weeks after I finished it.
Carole recommends: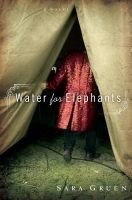 Water for Elephants by Sara Gruen
A thrilling romantic story set in a traveling circus in the 1930's during the depression.  This story is so much more than just a circus tale, it is a compelling story brought to life by this wonderful writer. This story is filled with vivid characters and a narrative that will keep you up all night.
John recommends:
The Prime Minister's Secret Agent by Susan Elia MacNeal
There was a big OOPS in the prologue in which the author had a weary traveler get jet lag from a trip from Lisbon to the US.  Pan Am Clippers were not jets! In 1941 there were no jets. But it gets better; it turns into a domestic mystery when a biological warfare agent is misused, causing casualties. There is good character development and an interesting plot. Enjoy. John
Jen recommends: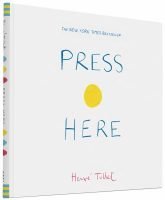 Press Here by Herve Tullet
Press the yellow dot on the cover of this book, follow the instructions within, and embark upon a magical journey! You and your children will enjoy seeing this hands-on book come to life. Children can work on learning colors, counting, and following directions.
Karen recommends:
In honor of Valentine's Day and our Blind Date with a Book display, here are some fun romances: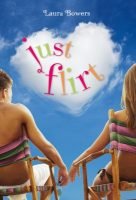 A fun YA summer romance story about being proud of who you are and what really matters when judging a person's character.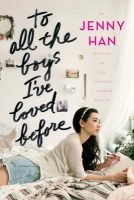 To All the Boys I Loved Before by Jenny Han   
Another sweet, fun YA romance story about discovering your first love.
Peggy recommends: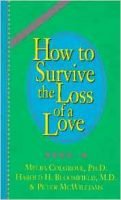 How to Survive the Loss of a Love by Melba Colgrove, Harold Bloomfield and Peter McWilliams
Half psychology of loss and how to work through the 5 stages of grief and half poetry based on the 5 stages. This book helps anyone experiencing loss, of any kind (death, break-up, job, money) to understand the stages and know there is relief, in time. I give copies of this book to family and friends when they experience a loss to help them through the grieving. It's better than a cheap card and genuinely offers insight into getting through the grief.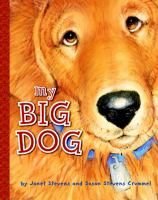 My Big Dog by Janet Stevens
Merl the Cat's pampered life is turned upside down when a little golden retriever puppy moves into the house. Merl  tells the story of how he tries his best to oust the newest member of his household. Thwarted at every turn by the ever-growing puppy, he finally comes to terms with the presence of his big dog. Hilarious illustrations by Caldecott Honor winner Janet Stevens make this one story kids will ask to read again and again!
Having experienced bringing another critter into an existing, critter filled household, I totally relate to this adorable story. And Janet Stevens' illustrations, as always, are incredible.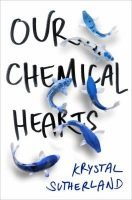 Our Chemical Hearts by Krystal Sutherland
This is a story of a boy who needed to be broken to feel, to heal, and to love.
This book captivates the heart, chews it up, and spits it out. It is raw, unadulterated, and painful, but it is also beautiful, hilarious, and witty.

A different kind of love story; a coming of age story; a broken book of broken characters. It was heartwarming and heartbreaking at the same time.
January 2017 Picks
Jen (our newest staff member) recommends:
Goodnight Darth Vader by Jeffery Brown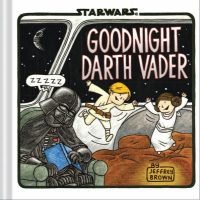 Darth Vader reads a bedtime story to young Luke and Leia. My whole family enjoys Jeffrey Brown's sense of humor and the clever twist he provides to the original story. With all our favorite Star Wars characters, this is sure to be a hit with kids and nerds alike!
John recommends:
Greetings: My staff pick for January is Jingo by Terry Pratchett. This book has one of my favorite Pratchett quotes; "Give a man a fire and you've kept him warm for a day, set a man on fire and you've kept him warm for the rest of his life. Not about fishing, this is about the futility and total lack of glory in war. It also redefines "Police Action" and introduces a device called the "Disorganizer". Lots of zany, madcap humor with actual meaning. Enjoy. John Teller
Karen recommends:
Here are my two recommendations for a rainy weekend. Both of these books are at the Fort Bragg Library.
A wonderful new YA book that is perfect for adults.  A typical story line about a tomboy who enters the world of beauty and débutantes but it is the twist and the family story that makes a really fun and entertaining read.
The All You Can dream Buffet by Barbara O'Neal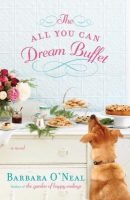 A wonderful story about four friends who meet through their blogs and meet up at the Lavender Farm for a celebration. Great friendship story where all four women overcome obstacles and rediscover themselves.
Amie recommends:
Smilla's Sense of Snow by Peter Høeg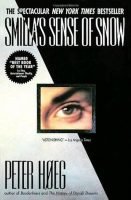 One of the most haunting books I've ever read, Smilla teaches us to trust our intuitions and follow through no matter the outcome, but that doesn't make it less heartbreaking. Full of beautiful information about the Inuit peoples of Greenland, this is a story that will stay with you forever.
Peggy recommends: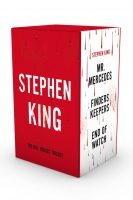 The Bill Hodges Trilogy by Stephen King  (Mr. Mercedes, Finders Keepers, End of Watch)

Once again, Stephen King got inside my head, read my thoughts and penned them to paper. Beginning with Mr. Mercedes, then following up with Finders Keepers and End of Watch, this trilogy tells the story of the pursuit of mass murderer, Brady Hartsfeld, after he steals a car and mows down a large group of people. Even after Brady is, seemingly, out of commission, his reign of terror continues. Chock full of surprises and interesting characters, this Stephen King trilogy reminds us just how great a writer he is.
Carole recommends:
Killing Kennedy: The End of Camelot by Bill O'Reilly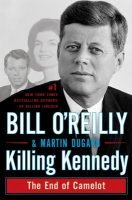 A well written historical narrative of the events surrounding the assassination of John F. Kennedy.  Some new and some old facts written to give a new perspective on these events.  If you like Bill O'Reilly or not, this is an interesting read.
Dan recommends:
The Skin You Live In by Michael Tyler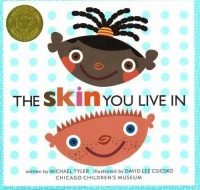 Delightful diversity book for small children. Fun rhymes, bright colors. The topic of different skin color comes up in school or with families and this playful book runs with that theme. Football-shaped heads seem to be an extra genetic feature of this group of kids. Really good message: "Think how lucky you are that the skin you live in, so beautifully holds the "You" who's within."
December 2016 Picks
Amie recommends:
Holidays on Ice by David Sedaris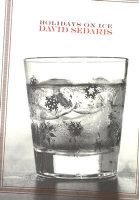 I never know if David Sedaris is telling the truth, and I never care. Everything he writes is hysterical and Holidays on Ice does not fall short. The Santaland Diaries make me wish I had once been a dwarf employed as an elf at Christmas. I suggest you borrow the audio version and try to not crash your car when listening to it on the long ride to Grandma's, it is that funny.
Karen recommends:
All these books can be found on the Fort Bragg New Bookshelf if not checked out.
The Bookshop on the Corner  by Jenny Colgan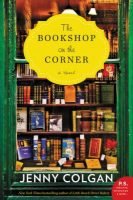 Wonderful Read about a Librarian who lost her job and found herself by buying a van converting it into a Bookshop. Charming story with likable characters and Scotland as the wonderful setting of the story.  It is a curl up by a fireplace book.
The Boy is Back  by Meg Cabot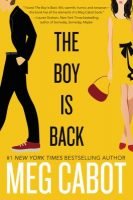 Fun story told through e-mails, blogs and texts, which doesn't take away from the characters or the story.  Cute twist on the traditional love story of boy leaves girl but comes back and tries to win her love again.
Monterey Bay by Lindsay Hatton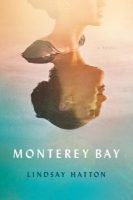 A very interesting story with the Monterey Aquarium, Monterey Bay, Doc Ricketts and Steinbeck as the background for the main character Margot.  Very intense and beautifully written.
Peggy recommends:
Poldark by Graham Winston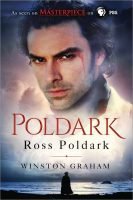 If you're watching this fantastic series on PBS, you'll love the books. All the drama and romance of Ross and Demelza, Elizabeth and Francis and more.
The Thrice Brinded Cat Has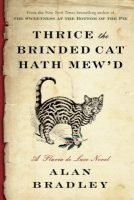 Mew'd by Alan Bradley
Flavia de Luce is back from Canada only to find her father suffering from a deadly illness and Mr Sambridge just dead. Follow Flavia as she navigates the twists and turns of deception and loss.
Art of the Pie by Kate McDermott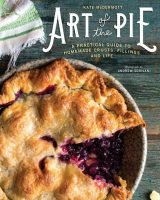 As many of you would-be bakers know, making pie is a hit and miss endeavor. Kate McDermott has put years of experience into the making of this book, Art of the Pie. While, as a vegetarian, I object to the use of lard, I was pleased to see Ms McDermott included not only vegetarian versions of her world famous pie crust but vegan and gluten free ones as well, all as great as her non-vegetarian crusts. Plus she throws in some helpful hints along the way on achieving the perfect blend of flavors, both sweet and savory. I highly recommend this book for those who love a good homemade pie.
Music:
So Let's Go by Alan Doyle and the Beautiful Gypsies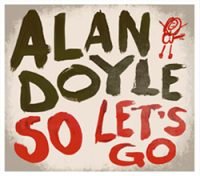 Alan Doyle, front man for the Newfoundland folk-rock band, Great Big Sea, for over 20 years, has taken on the solo world and knocks it for a loop. On board with him are the Beautiful Gypsies…Cory Tetford on lead guitar, Kendel Carson on fiddle, Shehab Illyas on bass, Kris MacFarlane on drums and Todd Lumley on keyboards and accordion. Fave tracks on this CD are I Can't Dance Without You, 1 2 3 4, Shine On and Take Us Home. If you get a chance, check out Alan and BGs in concert. Best. Show. Ever.
John recommends:
The Road to Little Dribbling by Bill Bryson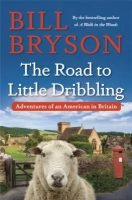 Greetings:  my staff pick for this month is The Road to Little Dribbling by Bill Bryson.  Not having read Notes From a Small Island (yet), I don't have a basis for comparison (yet).  But so far I have found that I will never play Brit Trivial Pursuit with Bill Bryson.  His style and content are engaging and the man has an obvious curiosity and probably some really good researchers.  Oh, and coincidently he really loves Britain, and it shows.  A very worthwhile book.
Dan recommends: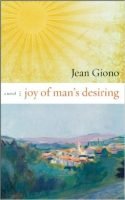 The Joy of Man's Desiring by Jean Giono
 You'll find a new copy of an old classic on our shelves, The Joy of Man's Desiring by Jean Giono. Set in southern France in the early 1900s, the novel shows how an itinerant acrobat helps a group of farmers rediscover the joy of working the land and dealing with the isolation. The writing has echoes of Thomas Hardy–complicated relationships and vivid descriptions of place. Giono's men and women are heroic and magical, yet this magic takes place on a very real earth. The newcomer, Bobi, draws the people closer together and taps their longing for community. Is he a scheister or a saint? You decide. Try to finish the book because its last chapter is magnificent, like King Lear on the heath! If the rhapsodic writing is too much for you, pick up "The Man Who Planted Trees," Giono's short parable of finding joy on earth.
Carol recommends:

Gray Mountain by John Grisham
Samantha a Wall Street attorney is laid off from her high power Attorney firm. During her time off she goes to work at a small legal aid law firm in Coal country. She finds that the law can be more than high power courtroom drama, but helping others with real problems. Along the way she finds love, friendship and a real relationship with her father.
November 2016 Picks
Carole recommends:
The DoveKeepers by Alice Hoffman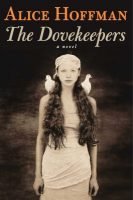 In this book each of main women has their own story, her own secrets and talents, powerful lovers and magical spells.  Soon these women develop a loyalty so fierce that they are willing to sacrifice everything for each other and the children they are entrusted with. The story moves you along, wanting to know more and what will happen next. Well written, a fast read.
John recommends:
A Man Called Ove by Frederik Backman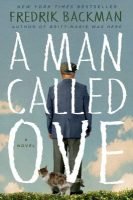 Greetings:  My staff pick for this month is A Man Called Ove by Frederik Backman.  This book will require  patience, as there are 185 requests for 57 copies.   This book has dark humor in which Ove is distracted from his suicide attempts by neighbors who need his help; again and again.  It is very engaging.  I found myself caring about the characters (and a diverse crew they are, including the cat) and eagerly rooted for Ove in his struggle against unfeeling bureaucracy and his grouchy, competent way of helping neighbors who become friends.  Very worthwhile.   This book was recommended to me by Esther Van Pelt and I was extremely fortunate that a copy came in as a donation, which we kept for our shelf.  Enjoy and thank you Esther.
Karen recommends:
In celebration of Picture Book Month
 Toot & Puddle by Holly Hobbie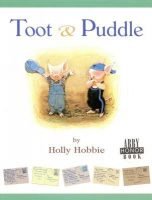 Sweet story about 2 friends and the adventure of exploring at home and away.
Where do Balloons Go?  By Jamie Lee Curtis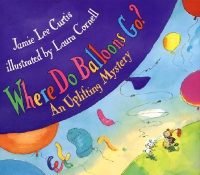 One of my favorites, a great story to read to a child.
Fancy Nancy by Jane O'Connor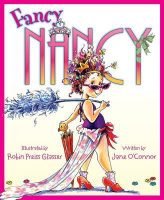 One of the best picture book series ever, artwork is amazing and wonderful stories for kids about being your own person.
Amie recommends:
The Stupidest Angel by Christopher Moore

The Stupidest Angel is a lovely little book about Christmas zombies. I am terrified of zombies, but Moore's story-weaving is funny enough to make me laugh through the horror scenes and empathize with the poor not-so-living flesh eaters: they're just so hungry. The Stupidest Angel is a must read that I suggest you enjoy on the way to any beloved family holiday gathering.
Peggy recommends:
The Trespasser by Tana French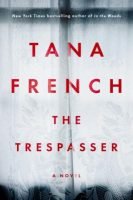 Being on the Murder Squad wasn't what Antoinette had imagined it would be. Hassled by her fellow detectives, she and partner, Steve Moran, were lucky just to get the domestic murders. Then they are made the leads for the murder of a young woman and find themselves in the middle of squad politics, not knowing if the murder is a domestic or if someone on the squad was on the take. As usual, Tana French brings us a gripping tale of the Dublin Murder Squad, full of twists and surprises along the way.
See more 2016 Staff Picks
Check out our staff picks for 2015