EARTH DAY 2022


@Fort Bragg Library


Theme: Invest in our Planet
EARTH DAY 2021
@Fort Bragg Library
Theme: Restore the Earth
While the Earth Day Festival is on hiatus until 2022, we can still celebrate the earth and learn more about what we can do as individuals and families to protect and restore the environment. Below is a handy, printable chart from the NOAA with 10 simple things we can all do RIGHT NOW and everyday to help. You can print it out and hang it on the fridge with your other important reminders or download a copy to keep with you.
Printable Protecting Our Planet Starts with You (pdf)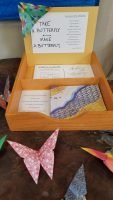 Stop by the library this month for our Grab & Go Earth Day craft~Origami Butterflies.
We're open to the public, Tue & Thu, 1-5 or you can call 707-964-2020, M-F, 10-5 and arrange for a curbside pickup.
Check out the butterflies here Plus, the library has tons of material for learning more about actions you can take to help restore the earth. Here are just a few available at Fort Bragg Library: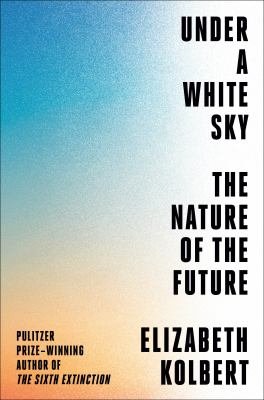 Under a White Sky by Elizabeth Kolbert
The Pulitzer Prize-winning author of The Sixth Extinction returns to humanity's transformative impact on the environment, now asking: After doing so much damage, can we change nature, this time to save it?
Field Notes From a Catastrophe by Elizabeth Kolbert
Elizabeth Kolbert's earlier attempt at tackling the controversial subject of global warming. Americans have been warned since the late 1970s that the buildup of carbon dioxide in our atmosphere threatens to melt the polar ice sheets and irreversibly change our climate. With little done since then to alter this dangerous course, now is the moment to salvage our future.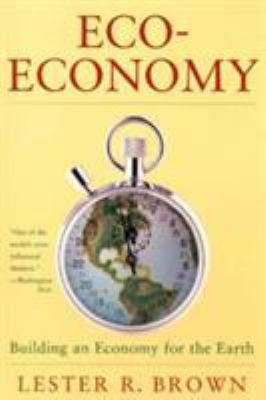 Eco-Economy: building an economy for the earth by Lester Brown
Eco-Economy discusses the need today for a shift in our worldview. The urgent question: Is the environment part of the economy or the economy part of the environment? Lester Brown argues the latter, pointing out that treating the environment as part of the economy has produced an economy that is destroying its natural support systems.
&