September 2022 Picks
September is Library Card Sign-up Month and WE recommend you get yourself a library card asap and check out one of our favorites!
Peggy recommends: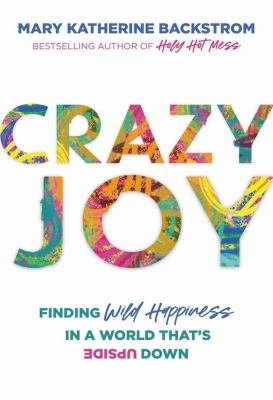 Crazy Joy: Finding Wild Happiness in a World That's Upside Down by Mary Katherine Backstrom
This isn't your classic self-help book. Mary Kate takes us humorously along through the difficulties of life to get us to see the joy that lies within the chaos. "The beauty of joy isn't found in a garden. It doesn't grow in neat little rows. It's found in the crevices, the cracks, and the chaos. "
By the time you finish the book, you feel like you have a better vision of the joy you've experienced in your own chaotic life's journey.
The It Girl is a well-written, gripping, action packed dark academia thriller. It has everything you want from that kind of story – a close group of friends that is not immune to jealousy, stalking, cheating, and scandals. Perfect for any late night thriller cravings. Or even a beach read, if you must.
Vicki recommends: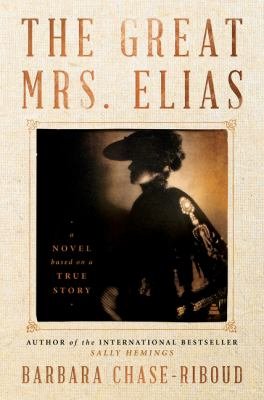 The Great Mrs. Elias by Barbara Chase-Riboud
This book is a triumph of historical fiction about a subject often overlooked. Mrs. Hannah Elias lived during the turn of the 20th century and rose to prominence as one of the richest Black women in the United States at the time. Elias survived trauma, poverty, abandonment, institutionalization and prison to reinvent herself as a successful sexworker, madame and businesswoman who eventually stashed millions in over 100 accounts. The murder of a prominent lover leads the police and the press to her home, where her true identity is revealed to much public scorn. This book combines mystery, incredibly detailed history of New York City in the early 1900s, and social commentary about race, womanhood and making money. Chase-Riboud is a visual artist who has authored six additional historical fiction novels about women who do not often get their due in traditional history books. I look forward to reading more!
Jennifer recommends: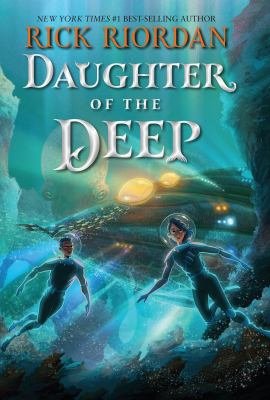 Daughter of the Deep by Rick Riordan 
Ana Dakkar is a freshman at Harding-Pencroft, a five-year high school in which the best marine scientists, navigators, and underwater explorers in the world graduate.  While the freshman class heads to a ship for their final exam, Ana and her schoolmates witness a terrible tragedy, which will change their lives forever.  The professor accompanying the class informs the students that Harding-Pencroft has been fighting a cold war with their rival school, Land Institute, for a hundred and fifty years, involving advanced sea technology.  Ana learns that she is the descendant of the famous Captain Nemo, the Captain Nemo from Jules Verne's 20,000 Leagues Under the Sea—and that she is their only hope.  While you won't find Greek, Roman, or Egyptian gods, goddesses, or demigods here, this story definitely has Riordan's sense of humor!
August 2022 Picks
Vicki recommends:
I love drag, and I love RuPaul, so I was very excited to see a book written by him. When I got the book, I was thrilled because it is chockful of gorgeous photographs of Mama Ru in her finest gowns and looks, and also stuffed with empowering wisdom in bite-size, delectable nuggets. If you want to cry because you feel seen, or laugh out loud at the prospect of praying to Joan Crawford, this book is for you. But it's not all tulle and fluff; RuPaul is serious about getting the reader to really think about who they are and why they are here, and to embody the understanding that playing it small does a service to no one. As one of RuPaul's most famous quotes goes, "We're all born naked and the rest is drag." In this book, RuPaul takes it one step further, inviting the reader to consider that we are all God in drag. He generously provides tips and tricks to illuminate and polish that drag for personal success and to change the world.
Jennifer recommends:
Something Wilder by Christina Lauren 
Duke Wilder was a notorious treasure hunter and absentee father to his daughter, Lily.  Now, Lily uses her father's coveted hand-drawn maps to guide tourists on fake treasure hunts through the red rock canyons of Utah through her company, Wilder Adventures.  When Leo Grady, the man Lily once loved, shows up on one of her tours with his buddies, Lily is thrown.  Lily and Leo are drawn back together when the trip goes horribly and hilariously wrong—and they realize the idea of Duke's hidden treasure wasn't so crazy after all.  This is a different kind of book than duo Christina Hobbs and Lauren Billings normally write (and I've read them all!)  Saddle up for this new adventure romance and explore the beautiful red rock canyons along the way!
Peggy recommends:
The Last to Vanish by Megan Miranda
Six visitor disappearances from Cutter's Pass has given this scenic town on the edge of Appalachia the reputation of the "most dangerous town in North Carolina". Hikers come to the Passage Inn to begin their trek to the Appalachian Trail or just to get close to the mountains and enjoy the outdoors. When the brother of the seventh vanished hiker arrives late one rainy night, the Passage Inn manager, Abby Lovett, is hesitant to help with his inquiries. But she wants answers too and when it looks like the disappearances may involve people she knows, she finds herself deeply entrenched in the investigation.
I have enjoyed Megan Miranda's novels since I first read All the Missing Girls and The Last to Vanish does not disappoint.
July 2022 Picks
Dan recommends: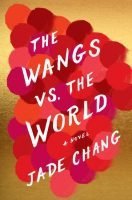 The Wangs vs. the World by Jade Chang
The Wangs vs the World by Jade Chang takes a cynical look at sudden wealth and the hazards of risking it all.  Charles Wang was a brilliant entrepreneur whose cosmetics empire goes bust when banks refuse his plans to expand. He puts his house and family's wealth on the line. Great road trip and siblings novel!
Jennifer recommends: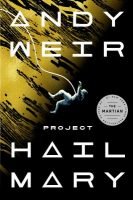 Project Hail Mary by Andy Weir 
Ryland Grace is the sole survivor on a desperate, dangerous mission to save Earth and all of humanity.  But right now, he doesn't know that—he doesn't even remember his own name.  All he knows is that he's been asleep for a very long time.  He's just awoken to find himself lightyears from home, with his dead crewmates as company.  Alone, Grace begins to remember his mission and cobbles together scientific experiments to survive and solve his mission.  Together with an unexpected friend and ally he meets in space, Grace just might have a chance to save the world—and maybe even the entire universe.  Reminiscent of Weir's first novel, The Martian, Project Hail Mary is a story of discovery, science, and survival—with Weir's dry humor thrown in.  I find that Weir excels at writing stories with his sole protagonist thrust into dangerous situations in space.
Peggy recommends:
Ten Steps to Nanette by Hannah Gadsby
Hannah Gadsby rocked the stand-up comedy world when, during her Nanette show, she declared she was quitting comedy by renouncing self-deprecation, rejecting misogyny, and taking hold of the moral power of telling the truth. In Ten Steps to Nanette, Hannah recites her story of growing up queer in Tasmania, where being homosexual was illegal until 1997. She writes about her late in life diagnosis of autism and ADHD and how it has changed her life and her earlier perspectives. I highly recommend you read the book. Better yet, listen to the audiobook, read by Hannah herself. It's funny yet powerfully serious.
Kim recommends:
The! Greatest! Of! Marlys! is a collection featuring the most memorable character of Lynda Barry's long-running comic strip, Ernie Pook's Comeek.  Marlys is surrounded by family, neighbors, teachers, friends, frenemies, shopkeepers, etc., some of which are overlapping categories.  At times, her teenage sister Maybonne or her cousin Arna will take up the narration (yes, some of the names are a little off-center), but buck-toothed, bespectacled, plump, and very opinionated Marlys is the star overall.  Some strips form a short story arc, while some are one-offs, often in the form of school assignments.
The setting is mostly the mid-'60s to mid-'70s, with an authentic eye for detail, but the subject is most often the eternal emotions of childhood: amusement, joy, glee, sorrow, compas