January 2022 Picks
Kim recommends:
From Here to There & Back Again by Sue Hubbell
From Here to There & Back Again is a charming collection of essays about the beauty and absurdity of things that some people take for granted, from butterflies and mustard plants to pie and bowling shoes.  Whether she's visiting quirky small towns and busy New York streets, or exploring her own farm in the Ozarks, she is a quiet but keen observer of details.  She also offers little told tales of history, like the "honey war" between Missouri and Iowa and the colorful turn-of-the-century journalist known as "Polly Pry."  The essays are all connected by her wry but generous spirit.
Recommended for adults, but reflective teens with an offbeat sense of humor would also enjoy this book, particularly the piece on supermarket tabloids.  (I can only imagine what Hubbell, who died in 2018, fourteen years after this collection was published, made of the Internet.)
Gussy is a Western fantasy novel, with a plucky, very imperfect heroine who comes into her own while also learning how to rely on others.  She lives in a small desert town, working as a protector with her mentor, Grandpa Widow.  When he's called away from the village, she has to keep everyone safe, but she may not be up to the job.  The story has humor and warmth, as well as some genuinely scary and creepy scenes.  It's not always clear to Gussy or the reader who's good and who's evil.  And there's a sidekick dog, Cricket, who can cause trouble and save the day.  Recommended for ages ten and up, maybe a little younger for read-aloud.
Peggy recommends:
The Last Shadow by Orson Scott Card
The long awaited conclusion to both the Ender series and the Ender's Shadow series, The Last Shadow brings us the children of Ender and Bean, who solve the problem of the great virus that threatens all living things in the Starways Congress. Is the solution another Xenocide?
Definitely a bittersweet read as these two great series' draw to a close. If you are a fan of either, this is a must read.
In remembrance of Martin Luther King, Jr:
Through personal stories from people who were around him, this film follows MLK, Jr in the last years of his life. Powerful, moving documentary. I highly recommend this DVD.
Contains MLK, Jr's entire August 28, 1963 I Have a Dream speech, The Big March (1963), The March on Washington (1963) (both through rare footage) and The March, Twenty Years Later (1983)
Jasmine recommends:
I love all that I've seen of Noelle Stevenson's work and this book is no exception. It's a graphic novel and it's about a villain who somewhat reluctantly takes on a young shape-shifter as his sidekick.  A heartfelt little story with a cast of well-written characters and relationships. A very cool art style brings this fantasy/sci fi world to life. Also, there be dragons, so that's always a plus.
Jennifer recommends:
A Heart in a Body in the World by Deb Caletti
The reader is first introduced to Annabelle when she abandons her takeout dinner and just starts running.  Annabelle refuses to go home, so she decides that she will run from her hometown of Seattle, Washington to Washington, D.C.  As the story unfolds, we learn that Annabelle is running from the grief, guilt, and horror of a tragedy that took place last year, perpetrated by someone Annabelle refers to as "The Taker."  She originally embarks on her journey alone to process her trauma, but her family and friends form a support system that keeps her going.  Her mother calls her three times a day to check in; her brother and her two friends set up a GoFundMe to fund Annabelle's run; and her grandfather follows her along on her trip in his RV, watching over her every step of the way.  Annabelle runs into people along her route who heard about her run and show up to support her, showing Annabelle that there are still good, kind people in the world.  This is a wonderfully written contemporary young adult novel of healing, mending a broken heart, and reclaiming your voice.  A Heart in a Body in the World is a poignant, timely, and beautiful look at the world we live in today.
Amie recommends: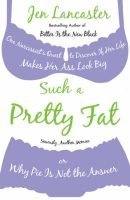 Such a Pretty Fat: One Narcissist's Quest to Discover If Her Life Makes Her Ass Look Big, Or Why Pie Is Not the Answer by Jen Lancaster
Coming into 2022 with my halfway expiration date nearing, I turn to humor and weight loss to get me through the next horrific year. Jen Lancaster is hilarious! And reading her books gives my heart the cardio workout it needs just from laughter.
Set in 2022, yeah, you read that right. Soylent Green is now! Being a vegetarian, this is something I can get behind. If you haven't seen it, get yourself a bucket of popcorn and enjoy. If you have seen it, well, you know.
John recommends:
This look at fictional Midwestern university life and ethics is amusing and has an unusual ending.
December 2021 Picks
Kim recommends:
Snakes in Space by Kathryn Dennis
The picture book Snakes in Space continues the saga of the brightly colored, adventurous snakes of Snakes on a Train. This time five serpentine astronauts journey past stars, planets, and meteors to work on their space station, but one ends up traveling onward to where no snake has gone before. There's an endearing absurdity to this story, where creatures without opposable thumbs, or even hands, manage to operate heavy machinery. Dennis's illustrations are somehow both playful and earnest, her text clear but sometimes punning, as with "Snakes splash through the Milky Way with no cookies to dunk." Recommended as a read-aloud to ages 2 to 6.
No Humans Allowed! by Madeleine Roux
No Humans Allowed! is a fun first entry in the new Dungeon Academy series.  Zellidora "Zelli" Stormclash is a human raised by minotaurs, and she's a student at a school full of the kinds of monsters found in Dungeons & Dragons games.  She has trouble fitting in, until she has an adventure with a group of misfits: a kindly owlbear, a brash little kobold, and a know-it-all mimic who can turn into books, lanterns, etc.  The story is good, but the real standout here is the detailed but accessible illustrations by Tim Probert, which capture a range of facial expressions from wistfulness to terror, and settings from a lunchroom to, yes, dungeons.  Recommended for both boys and girls ages 8 to 12, although it might work as a read-aloud for kids 5 to 7, if they don't mind skeletons and mind-controlling purple goo.
Jennifer recommends:
Last year, Annabel Green was "the girl who had everything" – at least that's the part she played in the back-to-school commercial for Kopf's Department Store.  This year, Annabel is the girl who has nothing.  Her mom has become a different person since Annabel's grandmother's death.  Annabel's oldest sister has moved out, and her other sister is suffering from anorexia.  She has no friends since mean-but-popular Sophie dropped her.  The only person that Annabel feels a connection with is another high school loner, Owen Armstrong.  Music-obsessed Owen is a reformed bad boy with a commitment to truth-telling.  With Owen's help, Annabel learns to listen to her own voice.  She may even finally have the courage to speak up about what happened to her at that fateful party last summer.
Peggy recommends: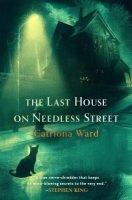 Last House on Nameless Street by Catriona Ward
Bannerman, an alcoholic with memory issues, Olivia, a Bible loving cat and Lauren, a teenage girl who cannot go outside, are a unique family living in a boarded up house at the end of a deserted street. Normally, they go about their business without many changes. That is, until a nosy new neighbor moves in and they begin living in fear of what she will discover, especially what's buried in the backyard. Last House on Nameless Street was one of the most bizarre, yet captivating, books I've read in a long time. Not since The Wrong Family have I been on the edge of my seat in anticipation of what the secret will reveal and this book did not disappoint. I hope you'll find it as captivating.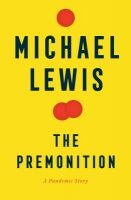 Premonition: a pandemic story by Michael Lewis
"Fortunately, there are those among us who study pandemics and are willing to look unflinchingly at worst-case scenarios." When the good judge recommended this book, I thought, "naw, I don't like to read non-fiction and the pandemic is still too prominent". But, I ordered it anyway and, wow, what an eye-opener! A non-fiction book that reads like a thriller, Premonition is a behind the scenes look at what went down and why we are still battling this disease nearly 2 years later. An absolute page turner. I highly recommend!
Amie recommends:
Turn of the Screw by Henry James
In true Christmas spirit, the Turn of the Screw is a terrifying tale about a nanny convinced the home where she is working is haunted. Though written in 1898, this freaking story scared me enough to sleep with the lights on. Truth be told, not "sleep" with the lights on.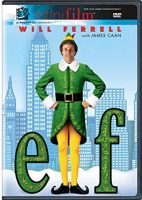 Elf (DVD)
SANTA!
Elf is one of only two things that made me happy during my brief stay in Texas.
Jasmine recommends: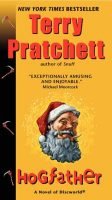 The Hogfather by Terry Pratchett
This is the first Terry Pratchett book I ever read and I have been hooked ever since. His writing is hilarious, endearing, and so very clever. This book is essentially a Christmas story, and the Hogfather is this world's version of Santa Claus. Someone wants him assassinated, and when he goes missing while he's supposed to delivering the Christmas presents, Death decides to step up and fill in for him. This book has so many wonderful characters, Death is fantastic, as is his granddaughter, Mr. Teatime (the assassin) is a delightfully chilling character, the group of bumbling wizards and their orangutan librarian are adorable, the list goes on. I think this book is a great introduction to the world of Terry Pratchett, and seasonal as a bonus!
November 2021 Picks
County Librarian, Deb Fader Samson, recommends:
The Valedictorian of Being Dead by Heather B. Armstrong
Like me, Heather Armstrong felt a compunction to be the best at whatever she did, which ultimately added to her despair at not being able to handle single motherhood and be successful at work as well. She joked that if she was going to do something, she was going to be the valedictorian at doing it; hence the title. She is unflinching in her honesty and grateful with the results. I found the book hard to put down. It does a great job of explaining what depression feels like to those who have not experienced it.
A year after her divorce, Helen lets her annoying (much) younger brother, Duncan, talk her into a three-week life-changing wilderness survival course.  It's supposed to be an opportunity for Helen to pull herself together.  What she doesn't count on is Duncan's equally annoying best friend, Jake, enrolling in the same course. Helen is in for an adventure: three weeks in the remote wilderness of a mountain range in Wyoming, mosquito infestations, a surprise summer blizzard, a group of sorority girls, and falling for Jake.  Although the book is a love story, the focus is on what Helen learns to find herself and be happy again.  Helen and Jake are relatable, well-written characters.  Be prepared for the sparks (and laughter and tears) to fly!
Peggy recommends:
Like Dust, I Rise by Ginny Rorby
When Nona's father quits his job and moves the family to Texas, Nona believes things are looking up for the family. But the effects of the depression soon impact her family and, when the rain stops, she finds herself in the epicenter of the Dust Bowl. This new Young Adult title by local favorite, Ginny Rorby, does not disappoint. It reads as if a window has opened to an era long gone, bringing it forward into the present. You'll find this book on our Local Authors shelf. Ask the librarian for assistance ordering.
Ren recommends: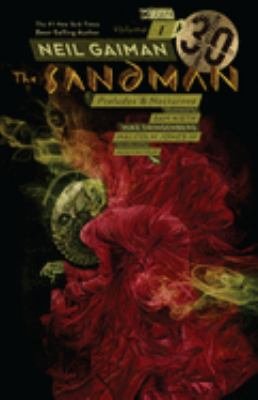 The Sandman Vol. 1 Preludes and Nocturnes by Neil Gaiman
This comic book is beautifully written and illustrated. About the sandman himself and those who use his powerful items, and his journey to get them back, this book is great to read in one sitting, and leaves you wanting more of the series.
Amie recommends:
Outer Order, Inner Calm by Gretchen Rubin
I'm trying. It's not going well. This book helps.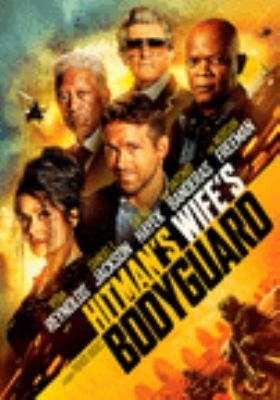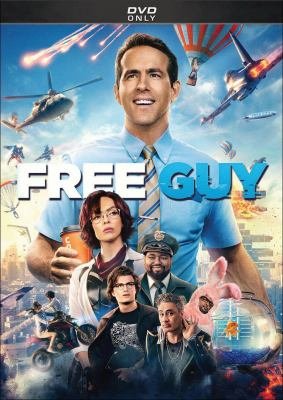 Double Feature:
Hitman's Wife's Bodyguard and Free Guy
Ryan Reynolds is hysterical in everything! Except when he's not, and then he's dramatically wonderful. In these flicks—hysterical! I am still laughing, not even sure why, but, don't care. I even suggest throwing in Hitman's Bodyguard as a little warm up.
John recommends: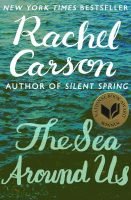 The Sea Around Us by Rachel Carson
I read this from my parent's bookshelf when I was about twelve. This book dramatically describes the zones of the inter tidal and pelagic seas. It provided a first glimpse of a relatively hidden area of the earth and was much more informative than Flipper or Sea Hunt. And although it is not my staff pick for a DVD this month, The Sea Around Us is also a good film.
Kim recommends:
Snakes in Space by Kathryn Dennis
The picture book Snakes in Space continues the saga of the brightly colored, adventurous snakes of Snakes on a Train.  This time five serpentine astronauts journey past stars, planets, and meteors to work on their space station, but one ends up traveling onward to where no snake has gone before.  There's an endearing absurdity to this story, where creatures without opposable thumbs or even hands manage to operate heavy machinery.  Dennis's illustrations are somehow both playful and earnest, her text clear but sometimes punning, as with "Snakes splash through the Milky Way with no cookies to dunk."  Recommended as a read-aloud to ages 2 to 6.
October 2021 Picks
Amie recommends: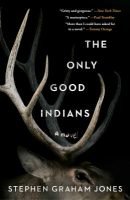 The Only Good Indians by Stephen Graham Jones
The cover of this book says it's a hilarious horror story, but I feel like it is a heartbreaking retribution story. A group of mid-twenties friends do something terrible and that something hoofs it way back to get them. I cheered for the hoofer the entire time. Distinct and memorable for sure.
Old friends meet for regular Sunday brunch, but this Sunday, the end of the world comes to brunch and these friends do not feel fine. HA-LARRY-US!
Jennifer recommends:
Ten-year-old Zac Hutchinson collects facts, but the one thing his family won't tell him: who is father is and where he went.  Zac's mother, Juliet, accidentally admits to Zac that his father was the only man she's ever loved.  Zac decides to find his dad to make his mom happy again.  But Liam Jones left for a reason on that fateful night ten years ago when the Hutchinson family suffered a great tragedy.  Told by Zac, Juliet, and grandfather Mick, Little Big Love is a story of family, love, and the secrets that define us.
Peggy recommends:
The Madness of Crowds by Louise Penny
Once again, Penny gives us a blockbuster. The personal assistant and friend of an outspoken enthusiast for euthanasia for the elderly and disabled is murdered on New Year's Day in Three Pines and the team struggles to piece together the motive and the means. Was her death a case of mistaken identity or was it something from her long ago past that led to her demise? Although a tad predictable, this new edition, starring our beloved Inspector Gamache, is timely and, as always, provides insight into human nature and the Inspector's uncanny ability to draw the truth out of those who are vulnerable and reluctant to be exposed. I thoroughly enjoyed the journey. I think you will, too.
Ren recommends:
Friday the 13th is a classic horror slasher, which takes place in and around Camp Crystal Lake. This movie follows a group of camp councilors as they prepare for the opening of a summer camp, but it takes a turn for the worse when an unknown killer keeps killing the councilors. This movie is good to watch during Halloween horror marathons, or just to see some good ol' fashioned gore effects. That being said, this movie is rated R for blood, violence and other things, so cover your kids' eyes.
Jasmine recommends:
Coraline discovers a strange door in her new house, which leads to a world that seems just like hers, only infinitely more interesting. This fantastical other world comes complete with another mother and father, who seem nice at first, but they want to change Coraline and keep her with hem forever. Coraline discovers several other children that were trapped before her and sets out to save them, her family, and herself. There's also a smooth-talking cat, and I love him.
This book maintains a fantastic creepy atmosphere throughout and I was suitably spooked when I read this as a kid. Neil Gaiman's writing is clever as always, and he's crafted a bizarre story with equally bizarre but fun characters. The movie is well worth checking out as well, the stop animation style really works for this story.
Kim recommends: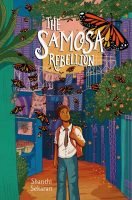 The Samosa Rebellion by Shanthi Sekaran
The Samosa Rebellion is a political allegory, a kid-power novel, and a funny and touching family story, all in one.  Twelve-year-old Muki thinks his biggest adjustments this year will be doing a class project with the most popular girl at his prep school, and adjusting to the arrival of his Yoga-loving grandmother.  Soon, however, he's drawn into a struggle over the changing definition of who belongs on his butterfly-filled homeland of Mariposa.  Recommended for ages ten and up.
(Only available in eBook or eAudiobook format, however, look for a physical copy at Fort Bragg soon)
County Librarian, Deb Fader Samson, recommends:
Ten Lessons for a Post Pandemic World by Fareed Zakaria
The book I recommend is Fareed Zakaria's Ten Lessons for a Post Pandemic World. The insights he presents are well founded on history and research. Some changes caused by the pandemic are positive and some are not, but he assures us that it isn't too late to make things better.
September 2021 Picks
Dan recommends:
We Contain Multitudes by Sarah Henstra
A high school English teacher assigns her class to write letters to students in another class. Senior Adam Kurlansky and Sophomore Jonathan Hopkirk take the assignment and run with it. The letters build up over a year's time and many revelations are made. Suspense, social commentary, love and memorable quotes from Walt Whitman make this a raucous coming-of-age story.
Peggy recommends:
The Wrong Family by Tarryn Fisher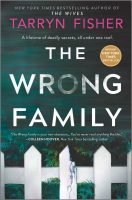 Juno just wants to live out the rest of her days in comfort and peace so, when she moves in with the Crouch family, she thinks she has found the perfect situation. But Juno soon finds the Crouch family secrets may be worse than her own. I loved this book because it kept me on the edge of my seat, with twists and turns I never could have expected or guessed. I recommend it because it is so different than anything else I've read.
The Last Black Unicorn by Tiffany Haddish
Stand-up comedian and actor, Tiffany Haddish, is one tough woman. Surviving many hardships; an absentee father, a brain-damaged mother, foster care, homelessness, etc., she still came out, not only laughing, but on top. This brutal telling of an inspirational life is, by turn, honest, heartbreaking, hilarious, crass and brilliant!
John recommends: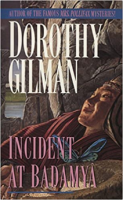 Incident at Badamya by Dorothy Gilman
For all of you Mrs. Polifax fans…this is not one about her.  This takes place in Southeast Asia and involves a kidnapping for ransom of some tourists and one young woman who is European but has lived her whole life in the area.  She is very familiar with the country and her cleverness and perseverance allow her to triumph over the captors.
Jennifer recommends: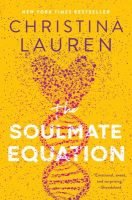 The Soulmate Equation by Christina Lauren
Jessica Davis is a single mom who owns her own business as a data and statistics consultant. Jess has trouble letting anyone in–her dad has never been around, her mother was too busy partying to raise her and disappeared when Jess was six, and her ex decided he didn't want to be a father. Jess was raised by her grandparents, who now help to raise her seven-year-old daughter, Juno. Working constantly is hard…and lonely. Fizzy, Jess's best friend, persuades her to sign up for GeneticAlly, a new DNA-based matchmaking company that is set to change the dating world forever. Jess understands numbers, but she's skeptical when her tests come back with a 98% compatibility with another GeneticaAlly subject: GeneticAlly's founder, Dr. River Pena. GeneticAlly has a proposition: Get to know River and we'll pay you. Jess can't possibly turn down this opportunity—she's barely making ends meet as it is—despite her skepticism of GeneticAlly's methods and her dislike for River. As Jess and River are dragged from event to event as GeneticAlly's "Diamond" pairing, Jess begins to realize that there may be more to River—and the science behind finding your soulmate—than she thought. I absolutely love all of Christina Lauren's books, and this newest release doesn't disappoint!
Jasmine recommends:
Mooncakes is a beautifully illustrated graphic novel about witches, werewolves, and demons, with a dash of romance. Nova is a young witch, working in her grandmas' bookshop, when her old friend and childhood crush, Tam comes back to town. Tam is a werewolf, who's gotten mixed up with demons and dark forces that want to use their wolf powers. The characters and world are very fun and I especially love the grandmas. A good Fall read.
Kim recommends: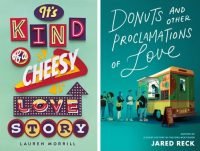 It's Kind of a Cheesy Love Story by Lauren Morrill  and
Donuts and Other Proclamations of Love by Jared Reck
Both are funny, touching teen novels about older high-school students finding love and friendship by making yummy food. Beck Brix was born in the restroom of the local pizzeria and she has been embarrassed by that her whole life, but she reluctantly takes a job at Hot 'n Crusty when she turns sixteen. Oscar Olsson, on the other hand, loves working on the food truck owned by the Swedish grandfather who raised him, but Oscar hates high school. Both teens have to rethink their plans for the future, and their ideas about relationships. Luckily, they've got more good friends than they realized, and love interests who bring out the best in them.
Amie recommends: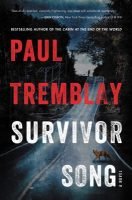 Survivor Song by Paul Tremblay
I HATE ZOMBIES! So, what happens when you're pregnant and becoming a zombie? Can the baby be saved? This story's mutated-rabies-strain makes a zombie apocalypse seem plausible. The science is spot-on and the ride is furious. Worth it, even if you hate zombies.
I HATE ZOMBIES! But this was a thought-provoking film about what happens when you cure zombies, if you even do. Just the right amount of scary if you watch it during the day.
County Librarian Deb Fader Samson recommends:
Through A Dog's Ear by Joshua Leeds (available on Hoopla)

Joshua Leeds produced the psychoacoustically designed classical music that reduces anxiety behaviors twice as effectively as regular classical music because it is slowed down and tuned to a dog's nervous system. The pianist is Lisa Spector.
Tempest by Jesse Cook (available on Hoopla)
He's a brilliant flamenco guitarist and his music has both Spanish and Middle Eastern sounds. It will make you happy and want to dance.
August 2021 Picks
County Librarian Deb Fader Samson recommends:
Klara and the Sun by Kazuo Ishiguro
This Sci-Fi, but not book is about a robot AF, Artificial Friend, named Klara that is solar powered and believes the Sun to be a God capable of saving her human companion from a terrible unnamed illness. Klara is simple and kind and sees the goodness in others. She is a very keen observer and is insightful about what motivates others. The book deals with what makes up an identity and is really haunting. It's a beautiful story.
As I Lay Dying (DVD) (also available on Hoopla)
I loved the 2013 movie As I Lay Dying directed by James Franco. It is based on the classic William Faulkner novel, but unless you love Faulkner and/or are familiar with the novel, it may just seem strange and sad.
Sarah Morse, teen volunteer, recommends:
They Both Die at the End by Adam Silvera
They Both Die At The End by Adam Silvera is a young adult book about people who get phone calls saying they are going to die sometime in that day. They usually receive the call around midnight and the caller suggests that the person lives their life to the fullest. They can die from any reason and there is no way to stop it. It could be a burning house, if you choose to stay home and try to prevent it. You could be attacked by squirrels. Anything can happen.
You may be lucky and receive the call when you're eighty years old or it could be a mother receiving the call and getting warned that her newborn daughter is going to die that way. For Mateo and Rufus, the call was received during their late teenage years. They are complete strangers with very different lives. Mateo lives alone, his father in the hospital in a coma. He's more of an introvert with a few close friends. As for Rufus, both of his parents died in a car crash when he was younger. He lives in foster care and is pretty carefree.
The two strangers meet through an app that pairs people with each other. There are so many things they think about doing. So many people to say goodbye to. The only problem is they don't know how much time they have. What will they do to have an amazing last day? This is a great book that keeps you wanting to learn more. You get to know each of the characters like they're your best friends. I strongly suggest reading this amazing book by Adam Silvera.
Jennifer recommends:
Madison Huntington rejects her family's wealth and power. But living on a teacher's salary is eye-opening for her. In order to get off of her friend's couch, Madison accepts a position as a "roommaid": she gets free room and board in exchange for cleaning her new roommate's penthouse and keeping his dog company. There's one catch: Madison has never cleaned in her life. Madison's new roommate is Tyler Roth, a financial advisor who runs in the same social circles as Madison's parents, but to Tyler, Madison is just a teacher who needs a place to live. Nothing can go wrong, right? I'd recommend this book to anyone who enjoys romantic comedies.
Peggy recommends:
We Begin at the End by Chris Whitaker
This was the first book I read after Where the Crawdads Sing that I couldn't put down. We Begin at the End is a mystery but that's the least important aspect of this book. This is a well-written character-driven novel about love, loss, friendship, revenge, family and forgiveness. I HIGHLY recommend this book. PS grab some tissues
Kim recommends: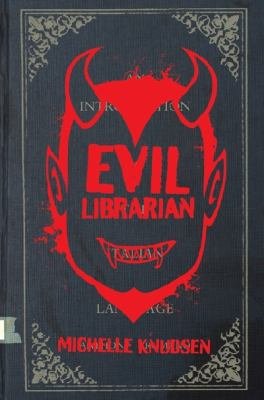 Evil Librarian by Michelle Knudsen is a hilarious Young Adult horror novel.  Heroine Cynthia "Cyn" Rothschild's biggest problem at the beginning of the book seems to be how to deal with her crush on classmate Ryan, but soon her best friend Annie's crush on Mr. Gabriel, the new school librarian, is causing all sorts of problems, especially since he turns out to be a demon!  Cyn's first-person narration is snarky, sweet, clever, brave, down-to-earth, and pop-culture savvy.  (She's the lead tech person for the school's production of Sweeney Todd, which everyone, especially the demons, is eagerly anticipating.)  What I especially loved about this book, besides Cyn's voice, was that it turned YA cliches on their heads and kept throwing in surprising plot twists.  Not too gory, but with suggestive content (although no more than kissing actually happens) and a few swear words, so I'd recommend this to high-schoolers and adults who enjoy YA fiction that's not the same-old same-old.
Ren recommends:
Although strange when you first watch it, with the uncanny puppets, I really enjoy the look and the interesting story telling of this movie. It's a classic hero's journey tale, but with a small twist with it. I really enjoy the character design and world building is fantastic, and I recommend this film.
Jasmine recommends: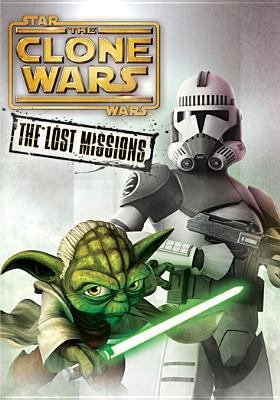 Star Wars: The Clone Wars TV series (DVD)
I wasn't sure what to expect when I first started this show, but it's really a gem in the world of Star Wars media. Chronologically the show takes place between Episode 2 and 3 of the Star Wars movies. Personally I love how much it expands on the characters and backstories, particularly with Anakin and Clones. I appreciate the development of Anakin, his issues with the Jedi, and his whole journey leading up to Revenge of the Sith. It also introduces fantastic new characters like Ahsoka Tano, Anakin's apprentice, and numerous clones who have fascinating storylines of their own. They all have my entire heart. Highly recommend, especially to any Star Wars fan.
John recommends:
Irma La Douce (DVD) with Shirley McClaine & Jack Lemmon   I first saw this film when it came out and it is an excellent comedy, if a little long.  Irma is a working girl with whom Jack Lemmon's character falls in love, and after he frees her from her pimp he has to work many jobs to buy all of Irma's time.  Oh, and did I mention that this takes place in Paris? It is sweet and funny.
Amie recommends:
Devolution: a firsthand account of the Rainier Sasquatch massacre by Max Brooks
In case you're wondering about Bigfoot being a warm, fuzzy snuggle-bunny, read this book. (I still think he's a warm, fuzzy snuggle-bunny.)
My new boyfriend, Claes Bang, stars as an updated version of Dracula from the creators of Sherlock. I LOVE HIM! I think I know this mini-series by heart. It's so much fun.
April 2020 Picks
Valerie recommends:
Assassin's Apprentice by Robin Hobb
At five, Fitz is thrown into a world he never expected to know. He finds out that his father is the King-in-Waiting. Because Fitz was conceived out of wedlock, he has no claims to the throne or the royal family. However, his father, Prince Chivalry, wants to give him a better life than the life of a beggar. He commands that his right hand and battle partner, Burrich, to teach him and raise him as a stable hand. Quickly, Fitz's role evolves as he's noticed by his grandfather, King Shrewd.
Kim recommends:
Layoverland by Gabby Noone is a surprisingly hilarious but thought-provoking novel about Beatrice Fox, a judgmental 17-year-old girl who gets a "job" in the Afterlife as a counselor in Purgatory, or "Layoverland."  This place looks like an airport, with a hotel and food court, and everything is mediocre there, from jello surrounding all food to luke-warm showers.  She makes unexpected friends, from her Valley Girl mentor who died 30 years ago to the boy who was driving the car that caused her fatal accident.  Bea realizes things about herself and grows as a person, even though she's physically frozen in time, runny mascara and all.  I'd recommend this book for high-schoolers, and adults who like atypical fantasy Young Adult fiction.
Peggy recommends:
Streaming on Kanopy. Some of my favorites are The Bookshop, Eighth Grade, Trumbo, Amy, the tragic story of Amy Winehouse, and The Florida Project. These are all movies available to order once the library is open again, however, with Kanopy, you don't have to wait for it to come. It's right there, right now, ready to stream. I'm loving it!
March 2020 Picks
Dan recommends:
I'm Not Scared by Niccolo Ammaniti
Creepy thriller from the Italian countryside starring a band of impoverished children and their ne'er-do-well parents. Set in low hills in a wheat farming region of Italy, the low dry hills and streambeds are a perfect setting for nasty behavior by children and adults. Luckily, the main boy and his sister redeem themselves from the brutality of families and friends by showing courage and kindness at the right time.
John recommends:
Naked Came the Florida Man by Tim Dorsey
Everybody's favorite serial killer is back.  He's on a history tour, but has time for 3 (or more) "science projects".  Coleman, Serge's sidekick is still stoned and this time the vehicle is a Plymouth Belvedere with a huge engine.  Unusually, Serge involves a couple of civilians on his history tour and one of the themes is football (boo) but there are plenty of other interests.   Read it quick, before they are apprehended.
Kim recommends:
That's What Friends Do by Cathleen Barnhart
and

Mystwick School of Musicraft by Jessica Khoury
That's What Friends Do and The Mystwick School of Musicraft are two 2020 books that on the surface seem very different but have some commonalties.  They are both aimed at preteens but I would recommend That's What for perhaps 10 and up, while Mystwick could be a read-aloud for as young as seven.  Both books have 12-year-old female protagonists, although in That's What Sammie's narration alternates with that of her best friend David, who has a secret crush on her.  Things get complicated for Sammie and David when new kid Luke moves to town and flirts with an uninterested Sammie, crossing over into harassment, which David misinterprets.  Despite the heavy issues of consent and harmful rumors, Barnhart's book remains a believable and at times funny story of modern middle-schoolers negotiating confusing new territory, with no simplistic "good kids" and "bad kids," heroes or villains, here.
Mystwick offers a simpler yet surprising world, much like our own, with the Internet and television, but also with music that is magic.  This novel (I suspect the first in what will become a series) is obviously a Harry-Potter-read-alike, but with some significant differences.  In Khoury's world, anyone is capable of doing at least basic magic, as a Novice, with a little practice, so there are no "Muggles" that the magic has to be hidden from.  The most musically talented can audition for Mystwick when they're twelve years old, but competition is fierce, so it's not like at Hogwarts, where you're born magical and guaranteed a spot.  Main character Amelia is the daughter of a Maestro (very talented musician-magician) but that is no guarantee she can get into the school, especially when her audition goes spectacularly bad.  Yet somehow, she ends up at the school, where her best friend is a boy with family issues like and unlike her own.  (Parent-child relationships are an important part of both novels.)
The books can, of course, be read separately, but I recommend both for their humor and relatability.
Valerie recommends:
Throne of Glass by Sarah J. Maas
The first book in this series introduces Celaena Sardothien. Her fierceness as an assassin is known throughout the land. After betrayal, tragedy and her capture, Adarland's King enslaves her. It is only after Prince Dorian offers her a deal for her freedom that she rekindles the fire in her heart and the hope for her country. I liked this series because it had many unexpected twists and turns, and the characters are fiercely loyal to one another.
Peggy recommends:
Using the rings of a tree as the structure, Christie weaves an intriguing tale of love and fortune through the years, making Greenwood a unique page turner.
Getting ready for summer vacation? Well, here's the ultimate guide to everything camping in Northern California. Whether you plan to go far and wide or just vacay in place, this is the best resource for what you need to know.
Amie recommends:
Red at the Bone by Jacqueline Woodson (Book on CD)
I didn't read this, I listened to it. And I found myself sitting in the car for hours just to get one more piece of it. It's a heartbreaking story about a family told from five perspectives, and as the book on CD, each character is more beautiful than the last.
This book took me twenty years to read, but it's worth it. A beautiful story about the Catholic/Protestant war for Ireland and a good read for St. Patrick's Day.
Parasite(DVD)
This film, though quite funny, terrified me. I did not know people could be so horrendous. Definitely worth the watch, or read, in my case. Worthy of its Oscar!
Ford vs. Ferrari (DVD)
I thought this movie was about Matt Damon driving a Ford and Christian Bale driving a Ferrari. I was wrong. It was hilarious and touching, and fun all the way through.
Dennis recommends:
Dirty Boogie by Brian Setzer Orchestra  (CD)
Lively, up tempo rock with a big band horn section.  Tunes like Jump Jive and Wail describe this CD which definitely livened up Friday's radio show at 2 pm on KNYO107.7 & KNYO.ORG.
Blowout is a journey around the globe revealing the greed of Big Oil and Gas and how and why the Russian government hacked the 2016 U.S. Election.  Blowout is a call to fight for transparency and to stop subsidizing the wealthiest business on earth and to check the influence of the world's most destructive industry and its enablers. Rachel Maddow is an MSNBC television host with a Ph.D. in political science.
February 2020 Picks
February is LOVE month and what better expression of LOVE than to share your favorite book? Stop by our LOVE THAT BOOK table and tell us what YOUR favorite book is. While you're there, check-out some of the other favorites!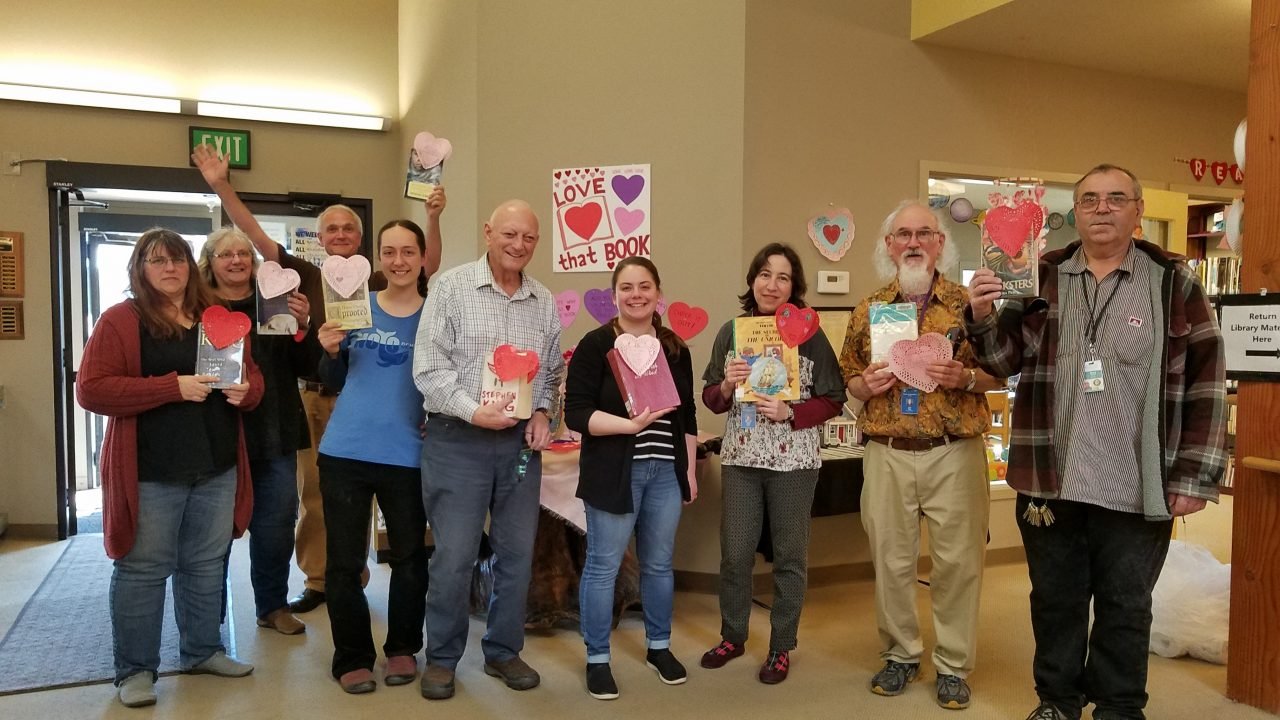 Below are the patron favorites we checked out:
It by Stephen King
"Amazingly written, a thrilling and quick read!"
The Art of Racing in the Rain by Garth Stein
"For the love of a dog."

The Girl Who Loved Tom Gordon by Stephen King
"Because sometimes love can save the day."
Tricksters by Tamora Peirce
"My love for Tamora Pierce's books knows no bounds. This was the first duology I read by her."
Master and Commander by Patrick O'Brian
"This book was made into a movie starring Russell Crowe. I love all the books by Patrick O'Brian."
The Warrior Series by Erin Hunter
"A housecat who becomes a wildcat hero."
Uprooted by Naomi Novik
"A love for fairytales, transformed."
Tintin and the Secret of the Unicorn by Herge
"A fun read with a little loved one."
Gone With the Wind by Margaret Mitchell
"For the love of wonderful literature! The best novel of all time.
Alarms and Diversions by James Thurber
"When I was about 3 years old, I asked my mother if we had won the war (WWII). Her reply was: Nobody ever wins a war. See page 335."
Kim recommends:
Lintang and the Pirate Queen by Tamara Moss
Lintang and the Pirate Queen feels at first like a tropical version of The Spiderwick Chronicles by Holly Black and Tony DiTerlizzi, but the world building in this debut of a projected series of five fantasy novels turns out to be different than my initial impression. Although the funny little excerpts from the guidebook-within-the-book about mythies (mythical creatures like in our world but with some twists) continue throughout.  The origin of the mythies, and indeed much of what disobedient but well-intentioned heroine Lintang has been taught on her safe little island, turns out to be different and more complicated once she goes sailing in the company of the notorious but good-hearted pirate queen.  Even Lintang's best friend, a boy named Bayani, has an array of secrets, not all of them revealed in the end.  This novel has wit and panache and complexity, yet accessibility (and I'm someone who can quickly get lost among a huge cast of characters or an unfamiliar setting), rare in preteen literature.  I recommend it primarily to girls ten and older, although I think boys looking for a fun adventure and a protagonist who is not the usual "chosen one" would enjoy it, too. It would make a great read-aloud for as young as seven, especially since parents will get a kick out of it as well (particularly the parts about the politics of this alternative world).
John recommends:
Tale of Briar Bank:  The Cottage Tales of Beatrix Potter by Susan Wittig Albert
This book has fascinating asides by the local animals and a mystery involving treasure.  Enjoy
Peggy recommends:
Mr. Mercedes (DVD TV series based on Stephen King's Trilogy)

I just LOVE Brendan Gleeson, in pretty much everything he does. However, it was with great trepidation I took on this series for I read the books and I could not, for the life of me, picture Mr. Gleeson as Bill Hodges. But, was I ever wrong! The cool thing is they didn't try to make an Irishman sound like an American and I like that. He keeps his Irish accent and still brings Bill Hodges to life. The series is a little slow at first but it gets there and, boy, does it get there. Excellent acting. One of my new favorite Stephen King adaptations. My other favorites are Shawshank Redemption, Carrie, Stand By Me, Cujo and Misery.
Olive, Again by Elizabeth Strout
Olive Kitteridge, what can I say? I had a hard time liking her in the Pulitzer Prize winning Olive Kittridge novel but, boy, did it make me think. For days and days after I read it. So I said, Olive, again? Why not. I still have a hard time liking Olive but again, it's making me think about her. For days and days. Give it a try. I listened to the book on CD where Kimberly Farr gives Olive a voice, albeit ratcheting, but, well, that's Olive, isn't it?
Dennis recommends:
COSMOS: A space time odyssey hosted by renowned astrophysicist Dr. Neil de Grasse Tyson. (DVD)
Prepare to take an unforgettable journey to new worlds and across the universe for a vision of the cosmos.
FARTHEST VOYAGE IN SPACE (DVD)
Take a journey with Voyager spacecraft to all the planets in our galaxy and beyond.  On board Voyager is a recording of life on Earth, like a bottle in water with a note to whoever aliens discover Voyager.
HALLS OF MONTEZUMA(DVD)
I was curious to see actor Richard Boone playing another character other than Paladin in Have Gun will Travel. In this movie, Richard Boone plays a marine corp. colonel along with an all-star cast of Richard Widmark, Jack Webb, Robert Wagner, and Karl Malden.  Richard Boone was Navy chief petty officer 1st class and a tail gunner on a torpedo bomber in real life.
Valerie recommends:
Spin the Dawn by Elizabeth Lim
Maia is the youngest and only daughter of a renowned master tailor. Unlike her three brothers, she loves her family's craft. She dreams of being the tailor to the emperor. Unfortunately, in her culture, women cannot be master crafters. Maia is still determined to find a way to make her dreams come true. When an opportunity arises to bring wealth and respect to her family, Maia pretends she's a boy and begins an adventure that will change her desires for her future. I loved this book because it has a tailoring competition in it, and the author does a great job of describing all of the garments.
Amie recommends:
I read this book when I was 19, and cried and cried. Memed (pronounced mehmehed, not meme'd as Valerie would have you think), is a beautiful Turkish boy in love with the wrong girl and thrown into the wrong fight. Beautiful and haunting, and perfect for our drizzly winter.
It's hard. But you have to watch it once. Hard.
January 2020 Picks
Amie recommends:
The Burning: Massacre, Destruction, and the Tulsa Race Riot of 1921 by Tim Madigan
I had never heard of this devastating chapter of our history. Why? Why had I never heard of this? It's time for every one of us to move out of our comfort zones and learn the truth and change the future.
That's my 2020 soapbox. I'm not getting down.
I Can't Make This Up: Life Lessons by Kevin Hart (audiobook)
OMG, he's so freaking funny! I'm sure the book is hysterical, but to have Kevin Hart read his own words is crash-your-car-into-a-tree funny! Get this on CD, but not yet, 'cuz Ima listen to it again.
Once Upon a Time in Hollywood(DVD)
So, the plot's not great, but Brad and Leo are fantastic! FANTASTIC! FANTASTIC!
Peggy recommends:
Wilder Than Wild: Fire, Forests, and the Future(DVD)
Wilder than Wild: Fire, Forests, and the Future reveals how fire suppression and climate change have exposed our forests and wildland-urban landscapes to large, high intensity wildfires, while greenhouse gases released from these fires contribute to global warming. In this one-hour documentary, filmmaker Kevin White takes us on a journey from the Rim Fire of 2013 to the wine country wildfires of 2017. Along the way, we learn how the proactive use of prescribed fire can reduce reliance on reactive fire suppression, and we meet stakeholder groups working with scientists and resource managers to build consensus on how to restore and manage the lands we love and depend on.
Very informative documentary on how wildfires get started and how we can help prevent them.
The Essential Vegan Instant Pot by Coco Morante
Okay, I don't profess to be a true vegan because I like butter and eggs too much. However, this is a great resource for plant-based cooking, especially with everyone's new toy, the Insta-Pot! I don't know about you, but I love mine. It makes cooking so much faster and easier and this book has some wonderful recipes and tips for pressure cooking a healthier diet. I like it so much I bought a copy for myself.
Adopted from a war-torn country just ten years prior, Luce becomes the very essence of what many consider to be the American Dream. However, all changes when his teacher encounters a shocking revelation upon examining the contents of Luce's locker. Luce is then charged with fighting to maintain his integrity and reputation, as everyone around him begins to question his true character and motives.
A friend described Luce as "unnerving but a must see". So I did see. And she was right.
Kim recommends:
The Swerve: How the World Became Modern by Stephen Greenblatt
The Swerve: How the World Became Modern is the lively, thought-provoking true story of how the rediscovery of a Roman poem that was thought to be lost forever influenced the Renaissance, and the rest of the modern era.  Recommended for anyone who loves books and book-hunting, as well as language and ideas, and juicy gossip about historical figures.
Dennis recommends:
THE MUELLER REPORT:presented with related materials by The Washington Post
Without getting political,  my impression of the book is that it is so factual with dates and times, it reads like a legal diary.
CDs played on the Library Hour with Dennis Dias KNYO 107.7 FM and KNYO.org, Fridays @ 2pm:
Christmas Songs by Diana Krall (CD)  featuring the Clayton Hamilton Jazz Orchestra
and
Dionne Warwick Greatest Hits 1979-1990
John recommends:
Tale of Holly How by Susan Wittig Albert
This is the second book in a series about Beatrix Potter's purchase of a cottage in the lake district of northwest Britain.  In this novel, a crime is prevented (Yay!) and another is solved with the help of badgers.
The interactions of domestic animals and wild animals is interesting especially when a pet is lost and helped by an ancient badger who is the keeper of his clan's history.
Valerie recommends:
Touch the Dark by Karen Chance
Cassie Palmer is not ready for her newfound responsibilities. As a clairvoyant, and former prisoner of one of the most powerful vampires in North America, she has learned to adapt to some odd situations. Now there's even more on her plate: the vampire senate, the dark circle, and needy admirers. I like this series because it's Vegas with vampires, fae, werewolves, mages, and several magical creatures.