Welcome to our Expansion News and Events Page! Here you'll find pertinent information concerning the expansion and fundraising events so check back often to see what's happening and how you can help.
Fort Bragg Branch Library
Expansion Needs Assessment
A development program for both the existing building and the new wing.
Library Expansion Community Meeting
Tuesday, May 9, 2023, 5-6:30 pm
Tell us what matters most to you concerning the expansion.
See the schematic design draft and landscaping plan draft, learn about the timeline for construction and give us your feedback. 
Refreshments provided by Friends of the Fort Bragg Library.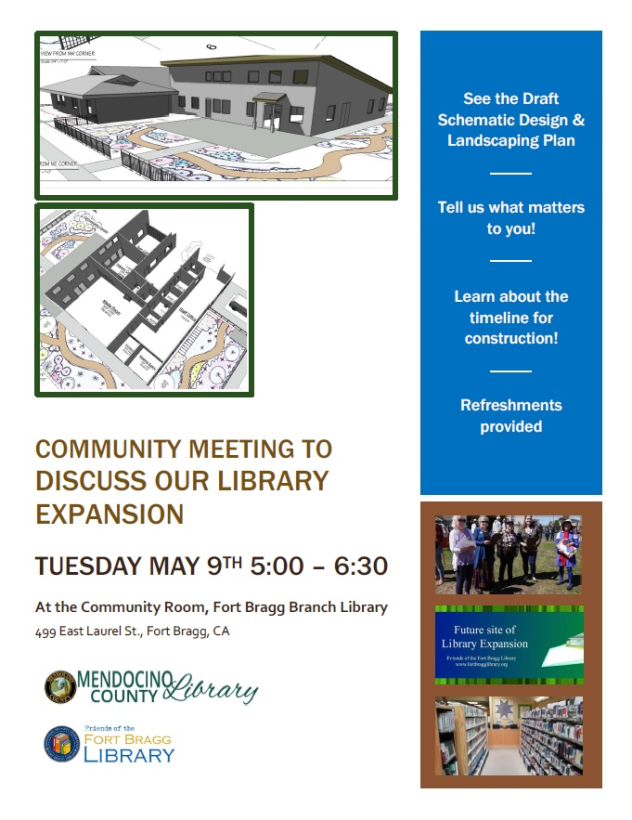 Library Expansion Fundraiser 2022
Past PostsThe Friends of the Fort Bragg Library are seeking input from the community concerning the expansion of the library.
Please send your ideas and feedback via email to