Welcome to our Expansion News and Events Page! Here you'll find pertinent information concerning the expansion and fundraising events so check back often to see what's happening and how you can help.
Library Expansion Fundraiser 2022
Past PostsThe Friends of the Fort Bragg Library are seeking input from the community concerning the expansion of the library.
Please send your ideas and feedback via email to

ffblnews@gmail.com

or by mail to Friends of the Fort Bragg Library, PO Box 2718, Fort Bragg, CA 95437 no later than

June 30, 2021

.
PLANNED GIVING BROCHURE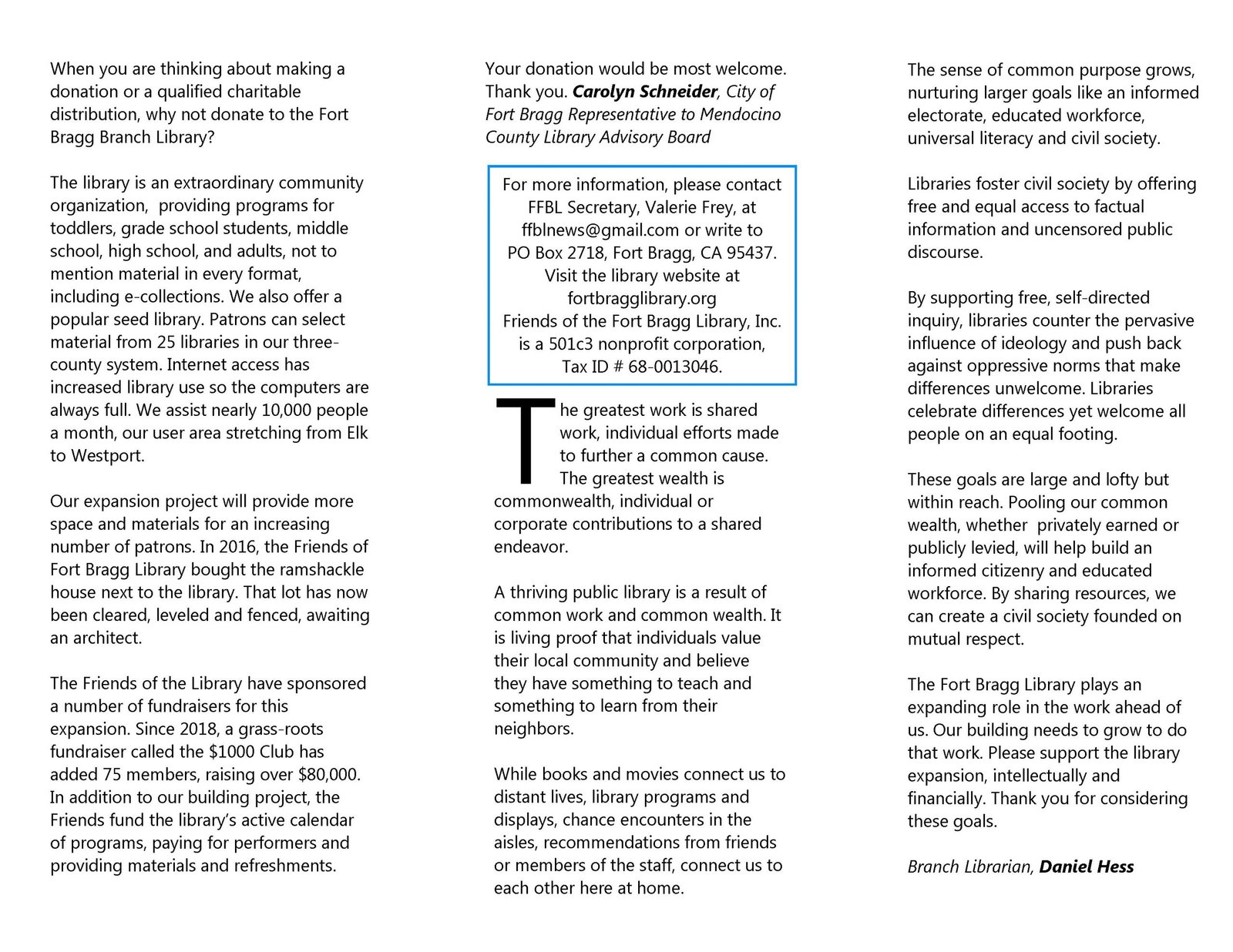 Printable Planned Giving Brochure (pdf)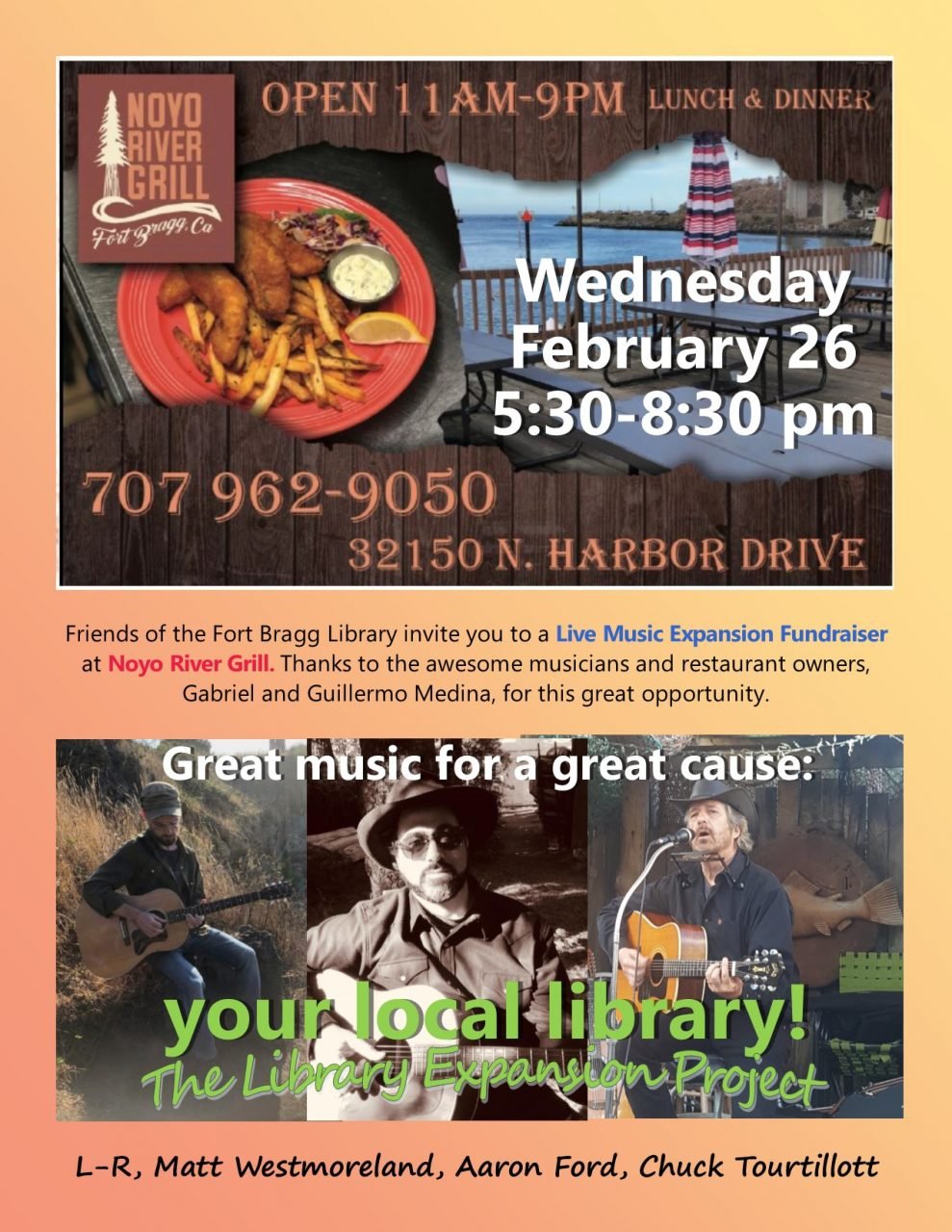 Friends of the Fort Bragg Library invite you to a Live Music Expansion Fundraiser at Noyo River Grill, Wednesday, February 26, 2020, from 5:30 pm to 8:30 pm, 32150 N. Harbor Drive, Fort Bragg.
Thanks go out to musicians, Matt Westmoreland, Aaron Ford and Chuck Tourtillott along with Noyo River Grill owners, Gabriel and Guillermo Medina, for this great, musical fundraising opportunity.
Halfway there…
Let the demolition begin!
We are excited to announce Library Expansion activity has commenced!
Due to the generous support of our $1000 Club donors, Friends of the Fort Bragg Library and their contractor, Windspirit Aum, dismantled the back buildings on the Friends' property. The front house has yielded some reclaimed redwood panels and beams, which will be used in the new expansion!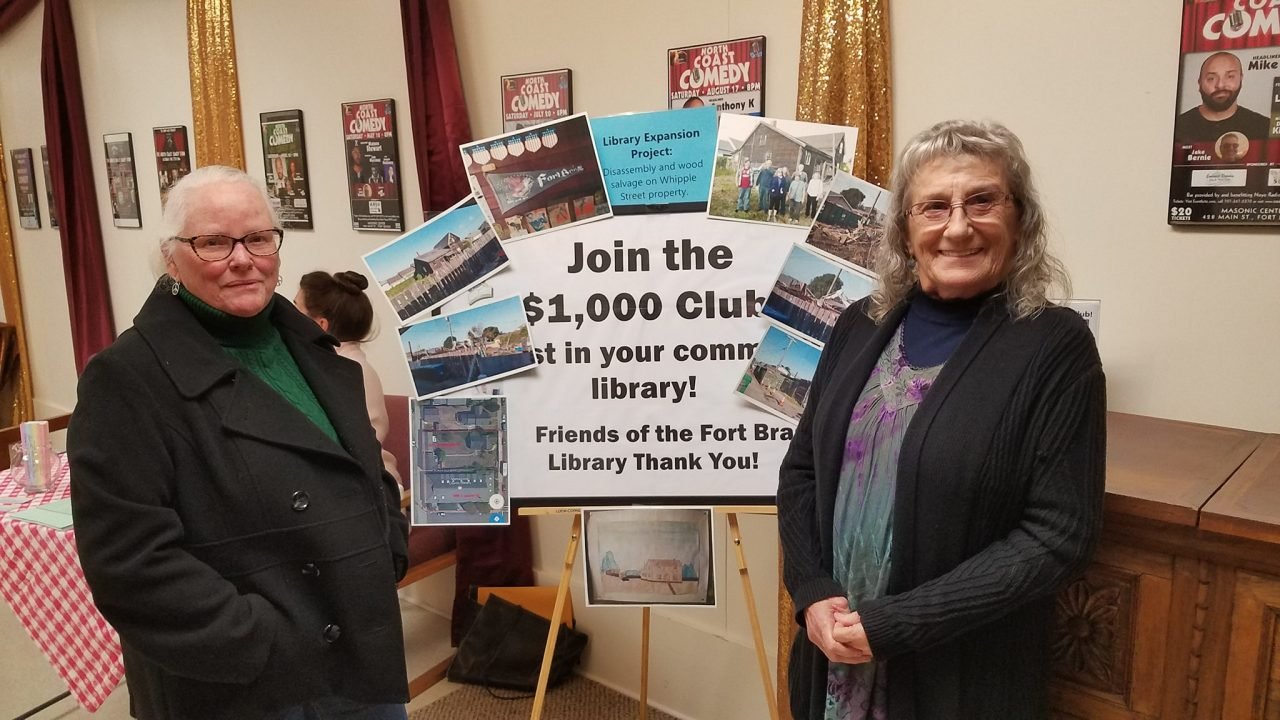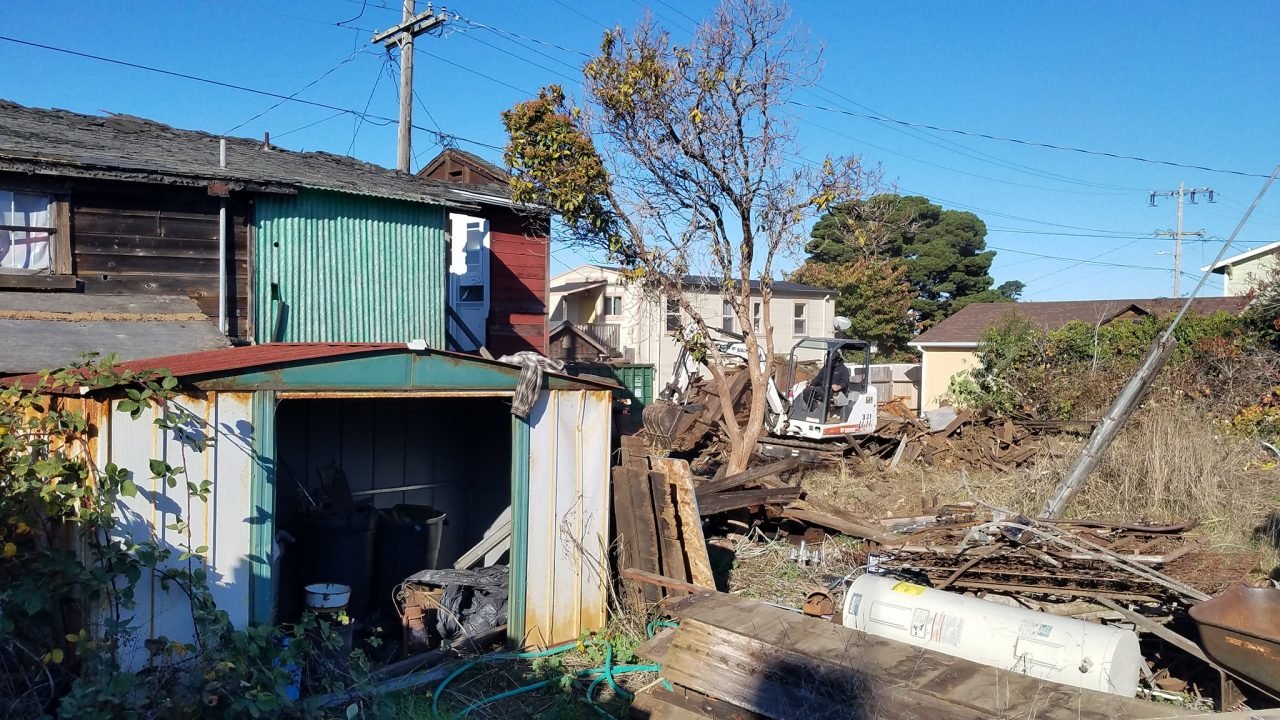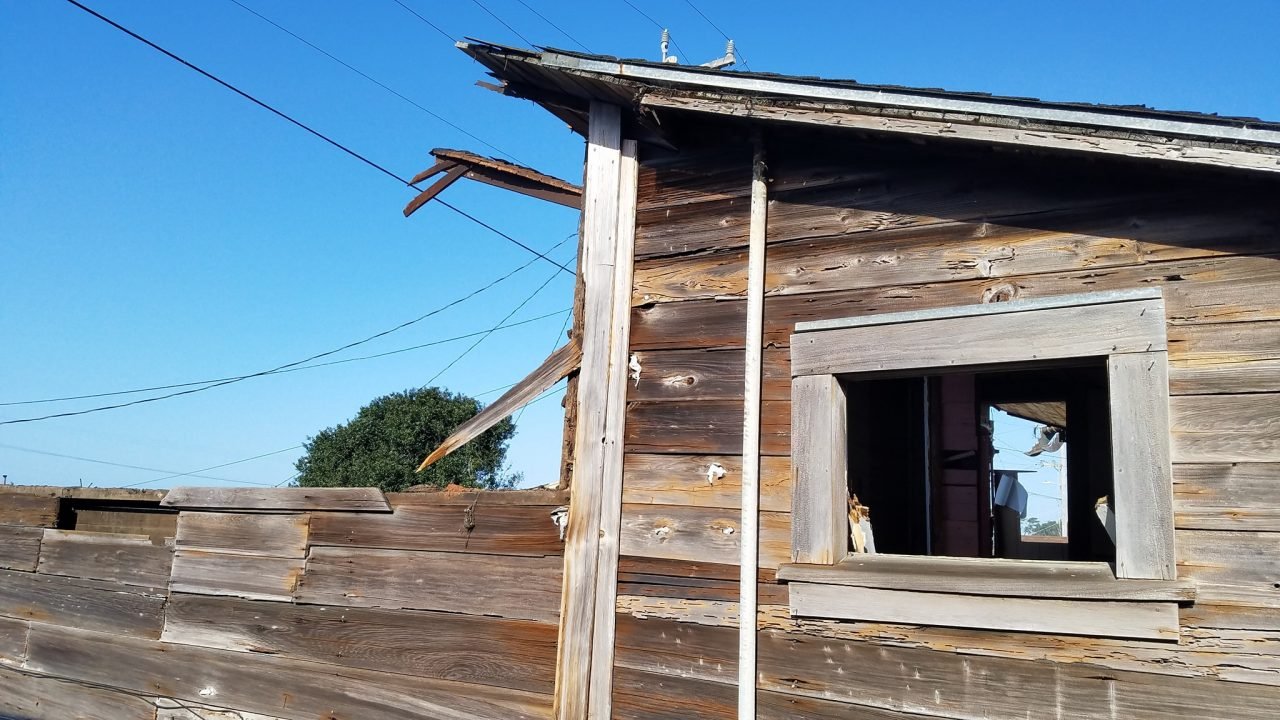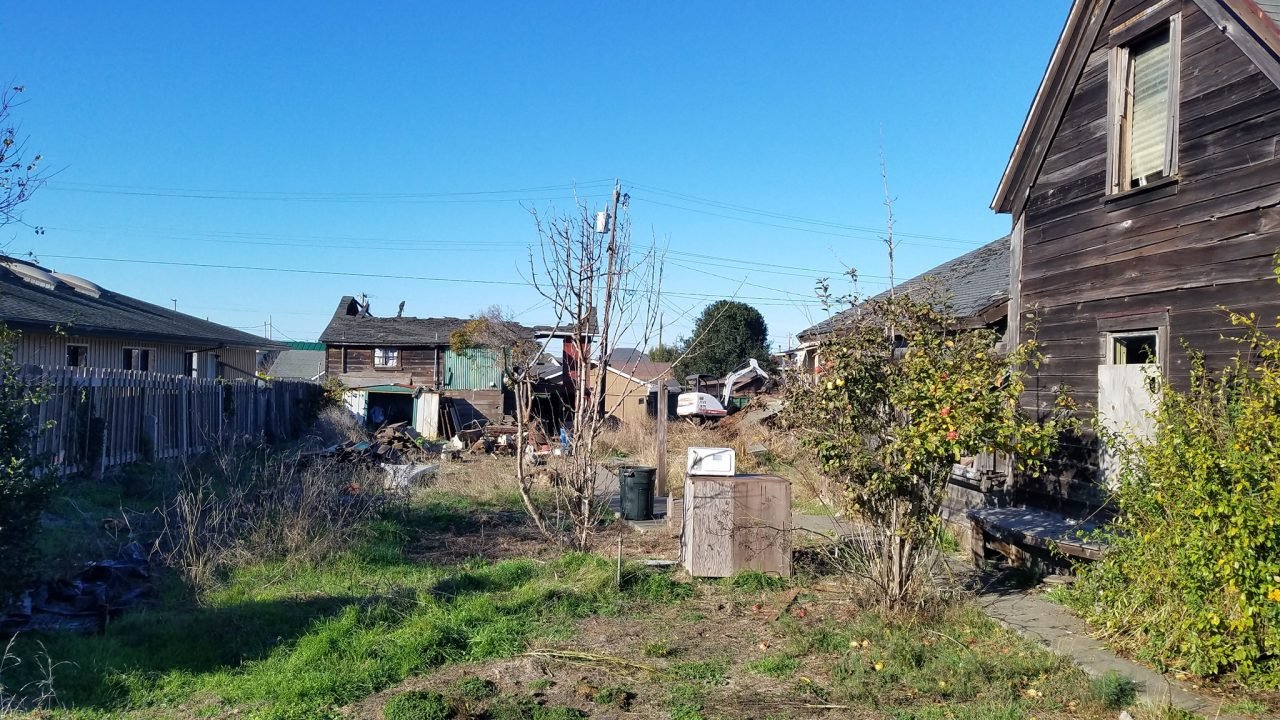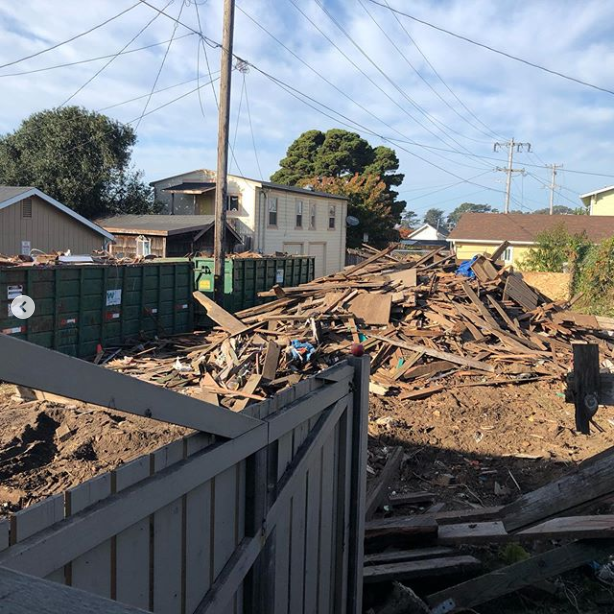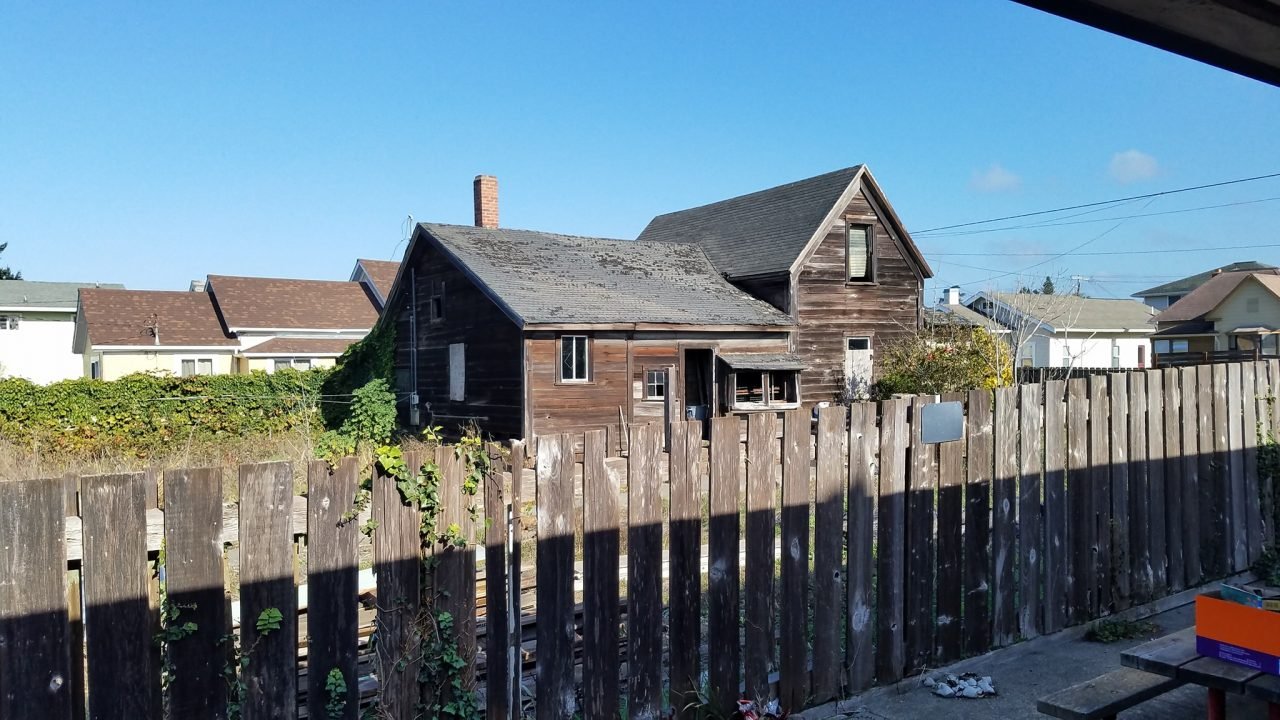 Soup's On!

Come help the Friends of the Fort Bragg Library raise funds for a new library!
Friday, November 22, 2019 @ 6-8 pm
Soup & Salad Dinner
Masonic Hall,
428 N. Main St.