Teen Summer Reading 2020
Why Summer Reading?
Summer Reading for Teens…
Advances literacy and academic performance by engaging teens in reading and reading-related activities during the summer months.
Fosters a love of reading through library programs and services.
Increases successful reading experiences through librarian-supported, self-selected, voluntary reading.
Involves parents and all family members in the library summer reading experience.
Improves teen's access to library materials and activities, which will encourage them to become lifelong readers and library users.
It's fun and you can win prizes!
June 6th – August 8th


Teens can read and win prizes.  Stop by the library between June 6th and August 8th to sign up for Summer Reading.  Get a reading log for your age group and start keeping track of your reading time.  You'll receive prizes for completing different levels on your reading log, and you'll get raffle tickets, too.  After you finish your log, you can keep reading and do the Fort Bragg Library Spinner Challenge, where you can win more raffle tickets.  Raffle winners will be announced on August 8th.
Prizes for Fort Bragg teens include Bookwinkle's gift cards, C.V. Starr Community Center Daily Drop-In passes, Cowlick's Ice Cream coupons, and Spunky Skunk gift cards.
JUNE EVENTS
Saturday, June 6—SRP Kick-off.  Be one of the first people to sign up for Summer Reading and get special prizes.  From 10:30 to noon, celebrate with face-painting, Pin the Tail on the Triceratops, and more, and then at 2 p.m. enjoy the high-energy entertainment of award-winning magician Magical Nathaniel.

Saturday, June 13—Mystery Art Contest Launch.  Start on your mystery art project for the contest that ends on August 1st.
Saturday, June 20, 2 – 4 p.m. Holes.  Watch the 2003 movie (based on the award-winning Louis Sachar book), starring Shia LaBeouf and Sigourney Weaver.  Rated PG. Refreshments served.
June 13th to August 1st—Mystery Art Contest.  Ages 3 to 16 are invited to create mysterious artwork, or art about a mystery.   Use watercolor, acrylic, oil, pencil, ink, markers, crayons, pastels, etc.  Pick up an entry form at the Check-Out Desk and turn in it with your artwork.
JULY EVENTS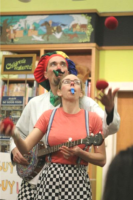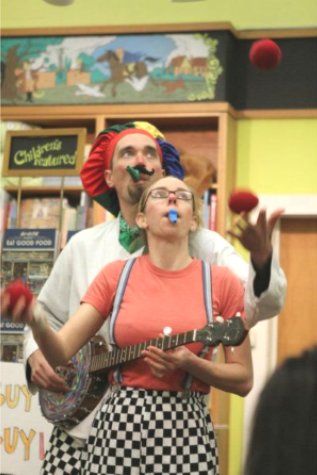 Saturday, July 11, 3 – 4 p.m. Coventry & Kaluza.  These award-winning circus comedians bring a variety of skills and thrills to their show, which features juggling, acrobatics, music, comedy and "high numbers" hula-hooping.
Wednesday, July 22, 4 – 5 p.m. Gems Rock!  Watch a live and on-video presentation about gems and dig deeper to discover real rubies, emeralds, and crystals that you can take home.
Friday, July 31, 11 a.m. – 12 noon.  Wild Things Inc.: Animals of the  World.  Meet animal ambassadors from five continents and hear their extraordinary personal stories. This program includes a 15-foot Burmese python and a brown lemur.

AUGUST EVENTS
Saturday, August 1, 2 – 4 p.m.    Harry Potter Mystery.  Neville Longbottom has been murdered!  You can become a Harry Potter character who is both a suspect and a detective.  (If you'd like to play a specific character, please sign up ahead of time.)  Food will be served in the Great Hall.  This program is recommended for ages 10 and up.
Saturday, August 8, 2:45-3 p.m.  See the winners of the Mystery Art Contest!  (following the Kid's Talent Show) Refreshments served.
The Summer Reading program is generously supported by the following businesses and organizations: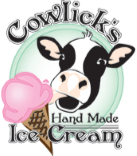 Don't know what to read? Try these databases for your next great read.