A Universe of Stories
TEENS Summer Reading 2019
Summer Reading is for everyone!
Why Summer Reading?
Summer Reading for Teens…
Advances literacy and academic performance by engaging teens in reading and reading-related activities during the summer months.
Fosters a love of reading through library programs and services.
Increases successful reading experiences through librarian-supported, self-selected, voluntary reading.
Involves parents and all family members in the library summer reading experience.
Improves teen's access to library materials and activities, which will encourage them to become lifelong readers and library users.
It's fun and you can win prizes!
Teens (12 to 18) can read and get prizes.  Stop by the library between June 8th and August 10th to sign up for Summer Reading.  Get a reading log and start keeping track of the books you've read.  (You may also sign up online and keep track of your reading that way.)  You'll receive prizes for completing different levels on your reading log, and you'll get raffle tickets, too.  After you finish your log, you can keep reading and do the Fort Bragg Library Spinner Challenge, where you can win more raffle tickets.  Raffle winners will be announced on August 10th. 
Prizes for Fort Bragg teens include C.V. Starr Community Center Daily Drop-In passes, Cowlick's Ice Cream Café coupons, Spunky Skunk gift cards, Skunk Train Pudding Creek Express passes and more.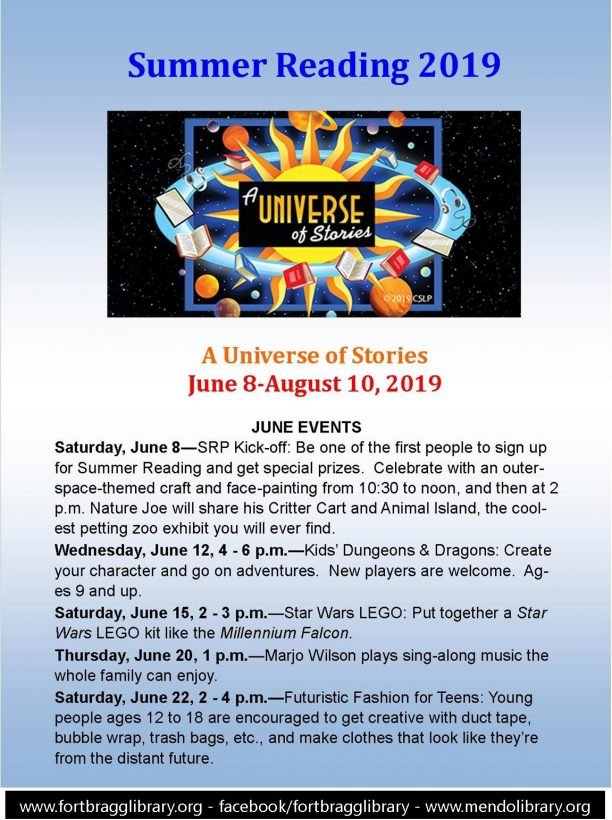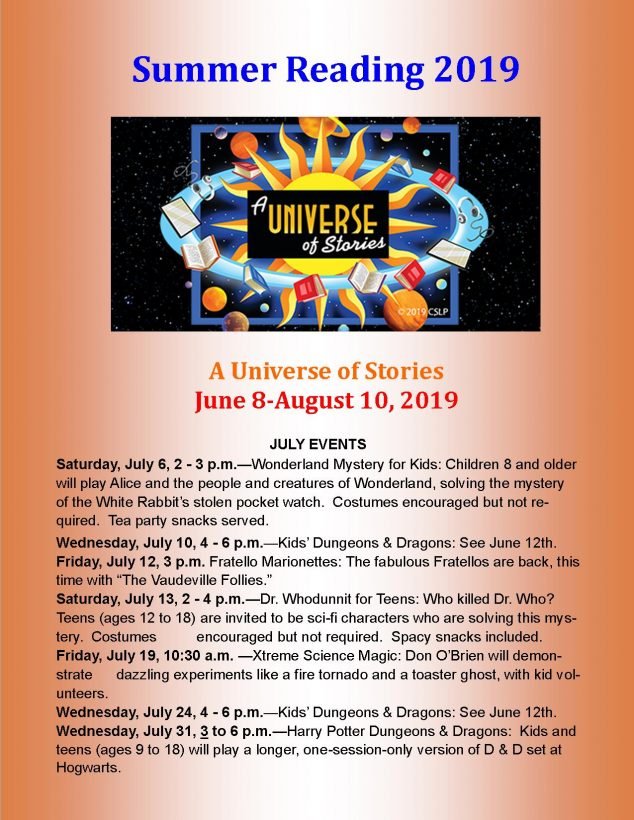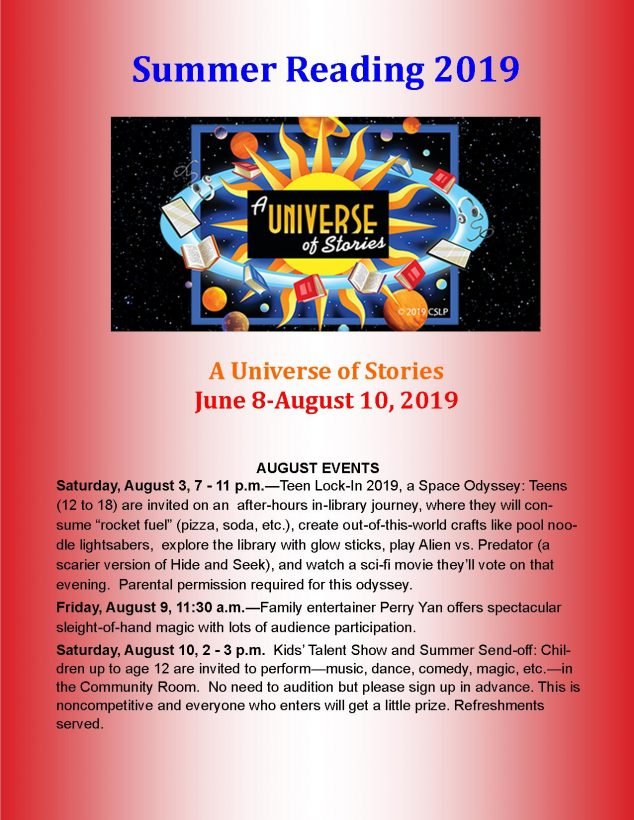 Don't know what to read? Try these databases for your next great read.