Our Friends are incredibly busy every year with online sales, monthly donation drop-offs, pop-up book sales, the Noyo Bookstore, expansion planning and fundraising and much, much more. Check out the Friends tab on the main home page to see what they're all about and how you can support the library by joining the Friends.
Just Among Friends
Friends of the Fort Bragg Library
2022 Newsletter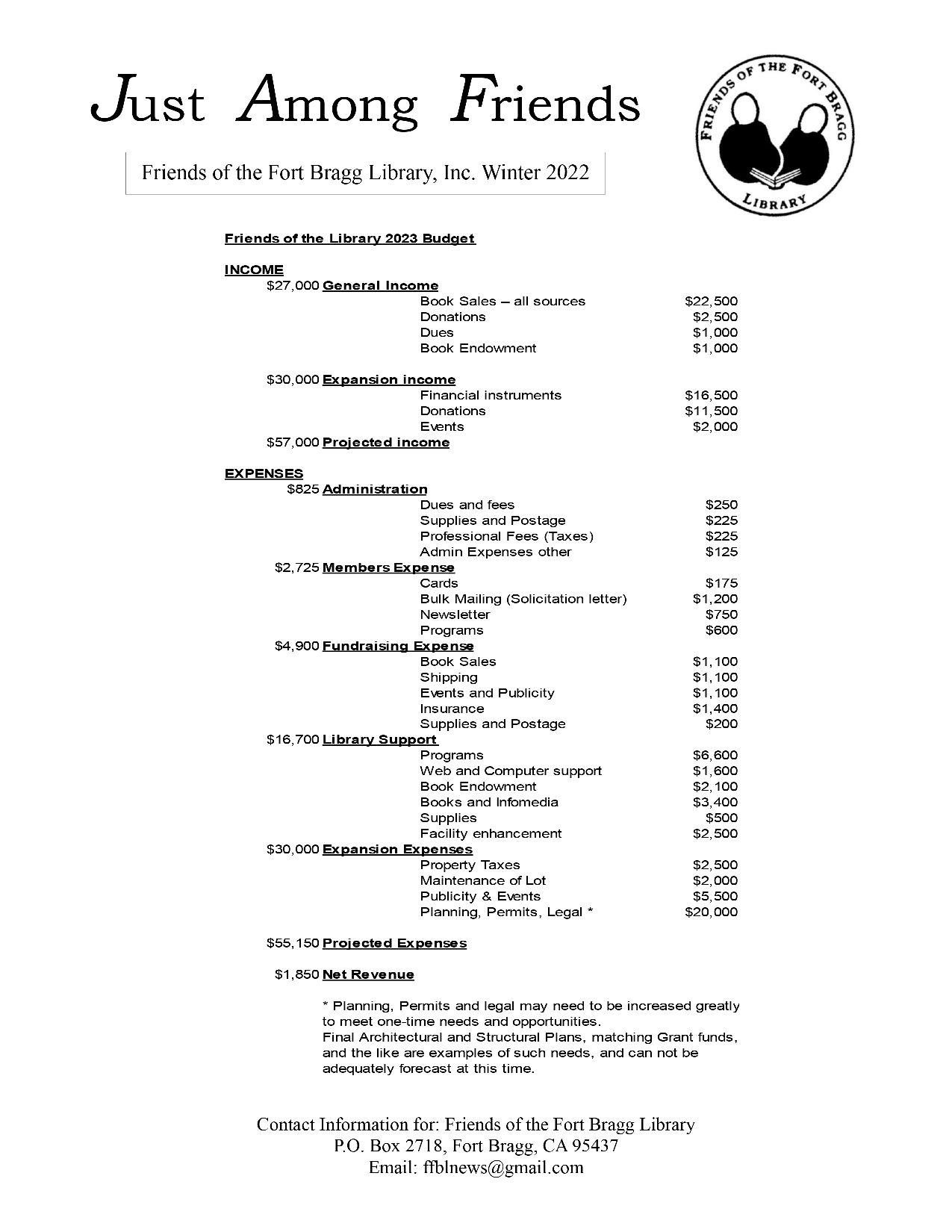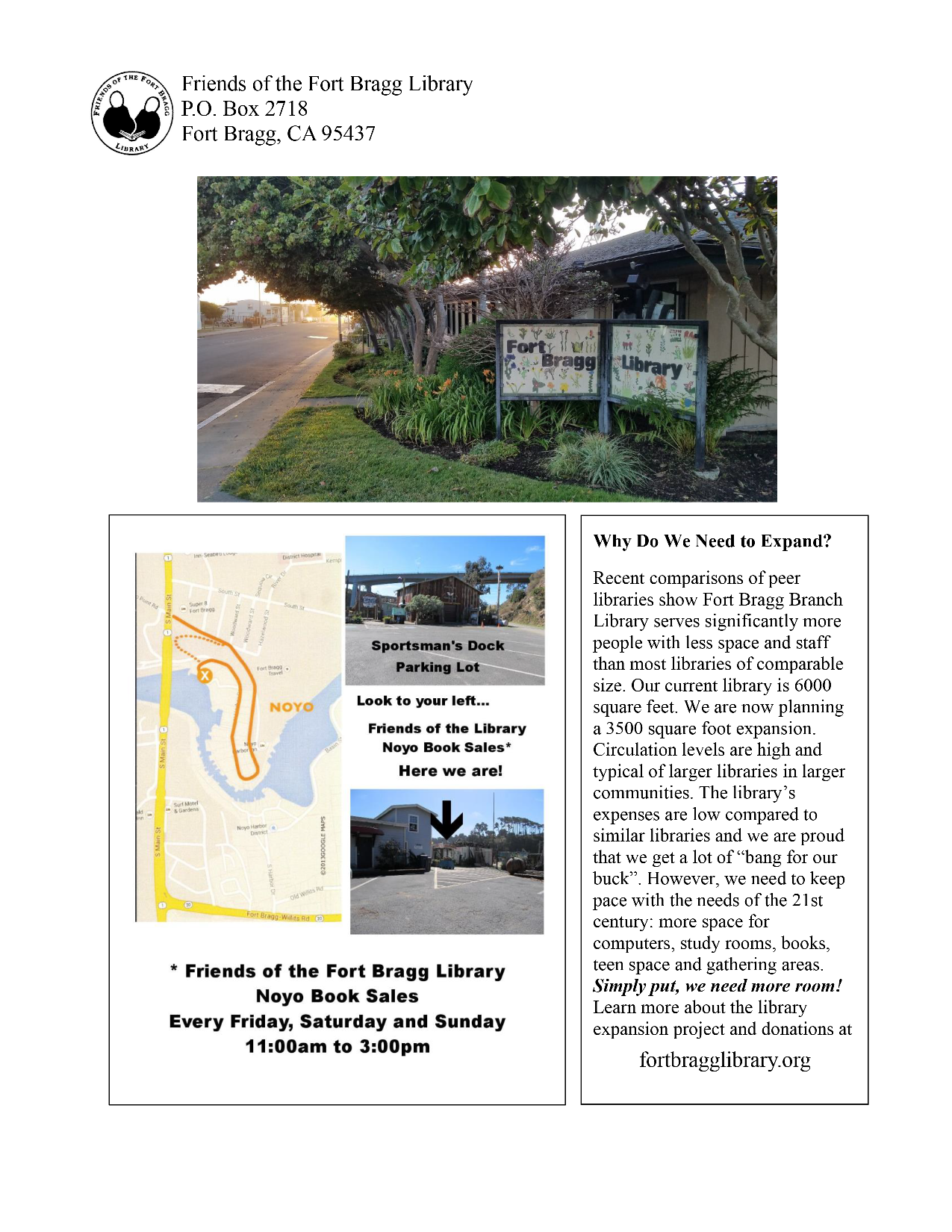 Just Among Friends
2021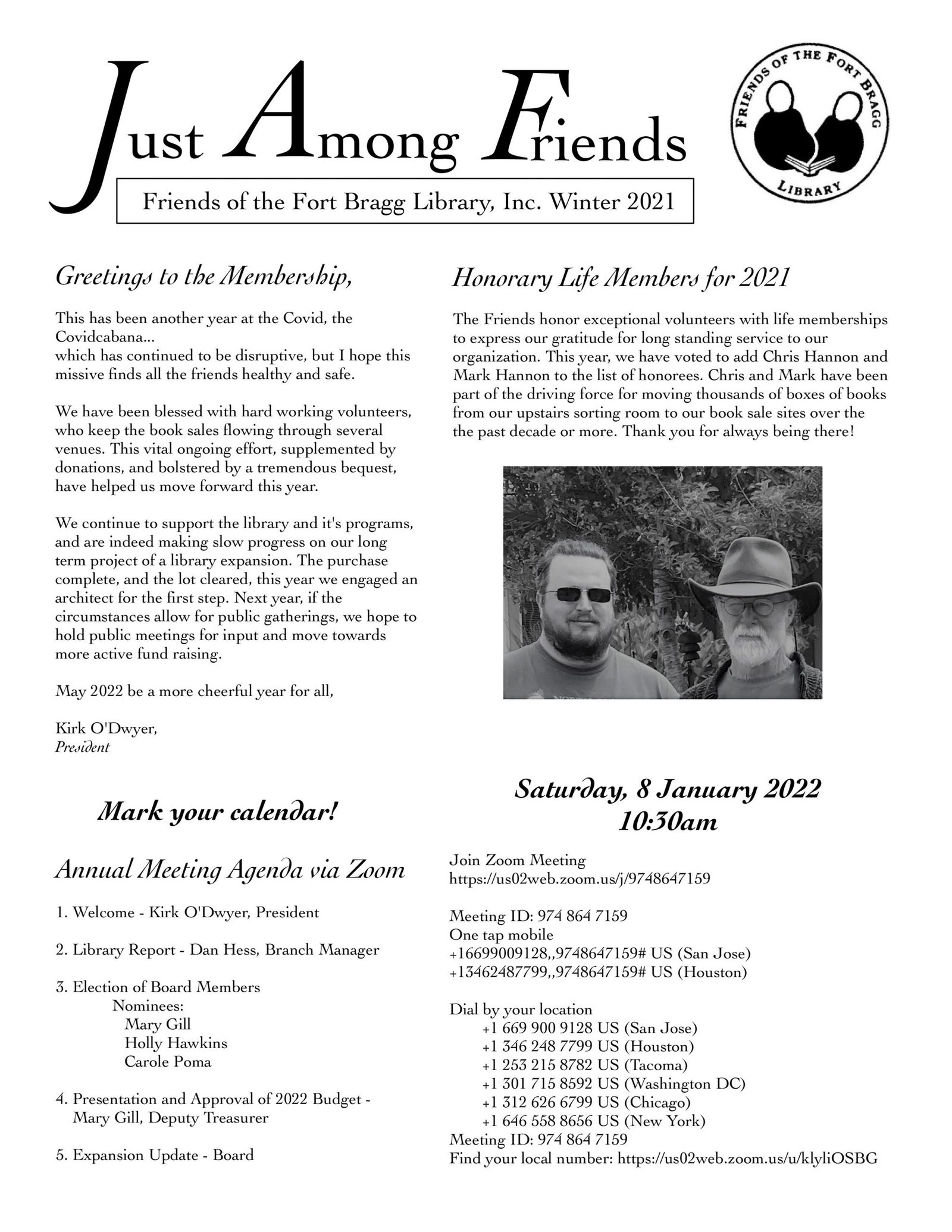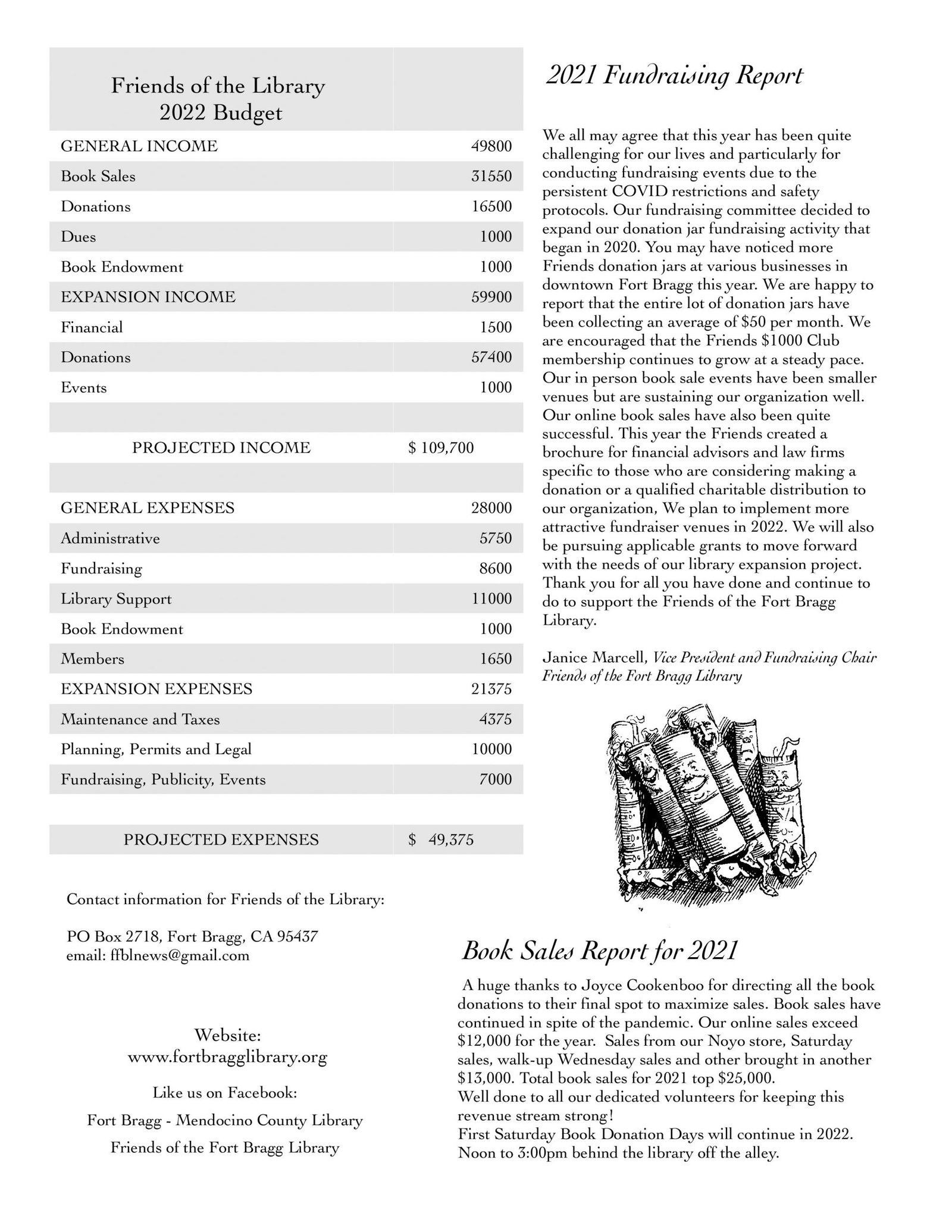 Branch Manager's Report 2021

At Fort Bragg Library, we bring people together for new experiences, creating a hub of activity with a variety of engaging, fun events for our community. Our newsletter, Among Friends, offers you a glimpse into the fun programs we've shared. 
If, after reading Among Friends, you feel yourself missing out on all the fun, you can check out our Calendar of Events to help plan your future trips to the library for optimum enrichment.
Among Friends 2020 Newsletter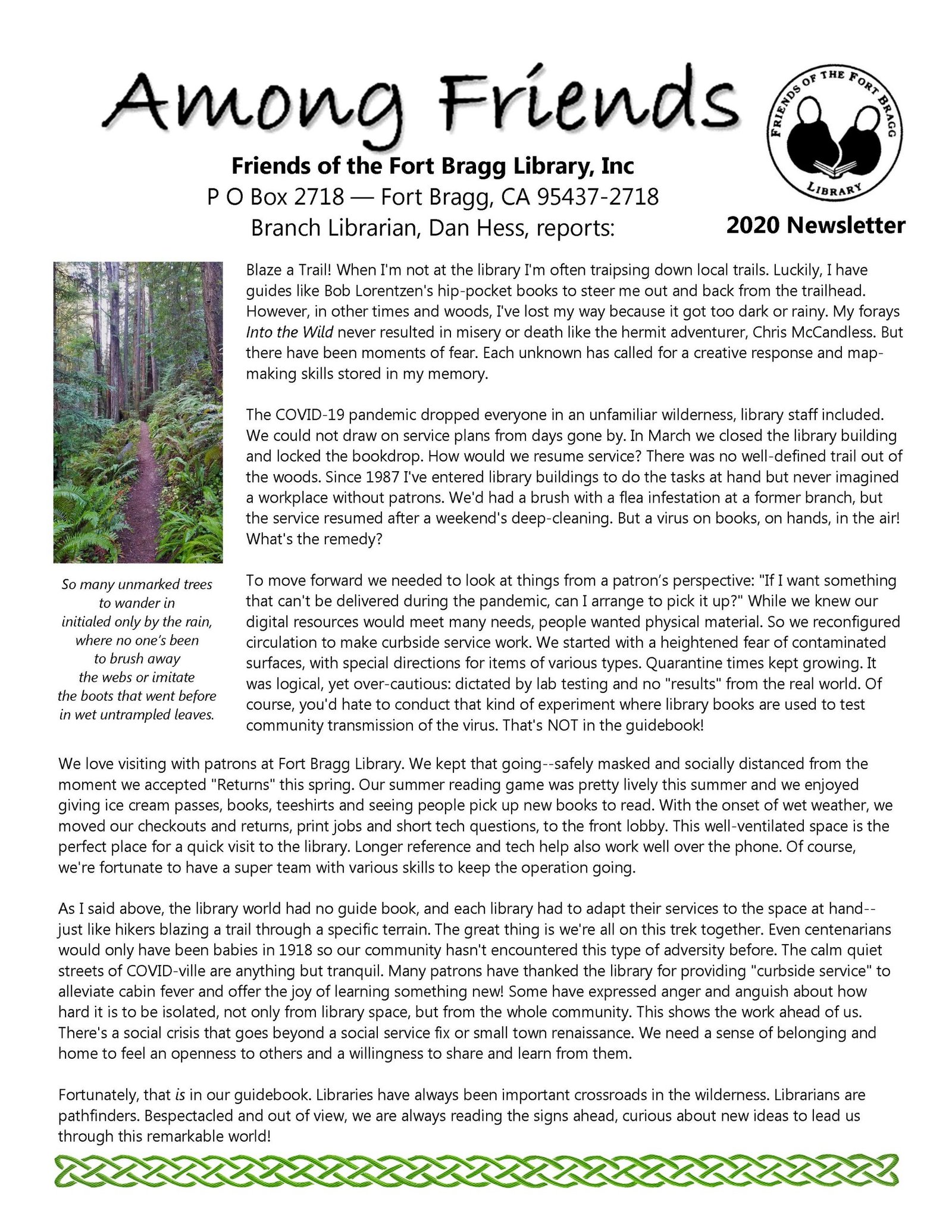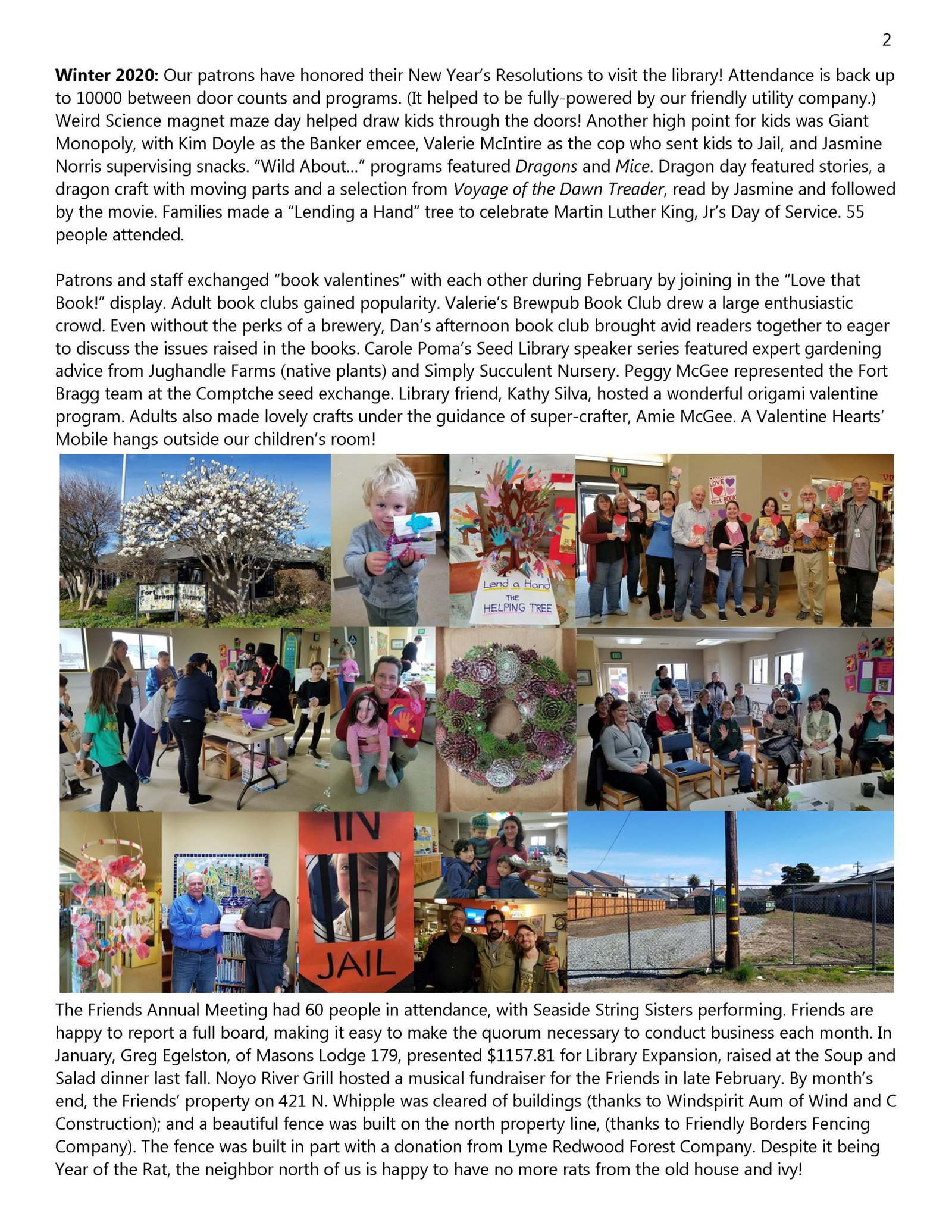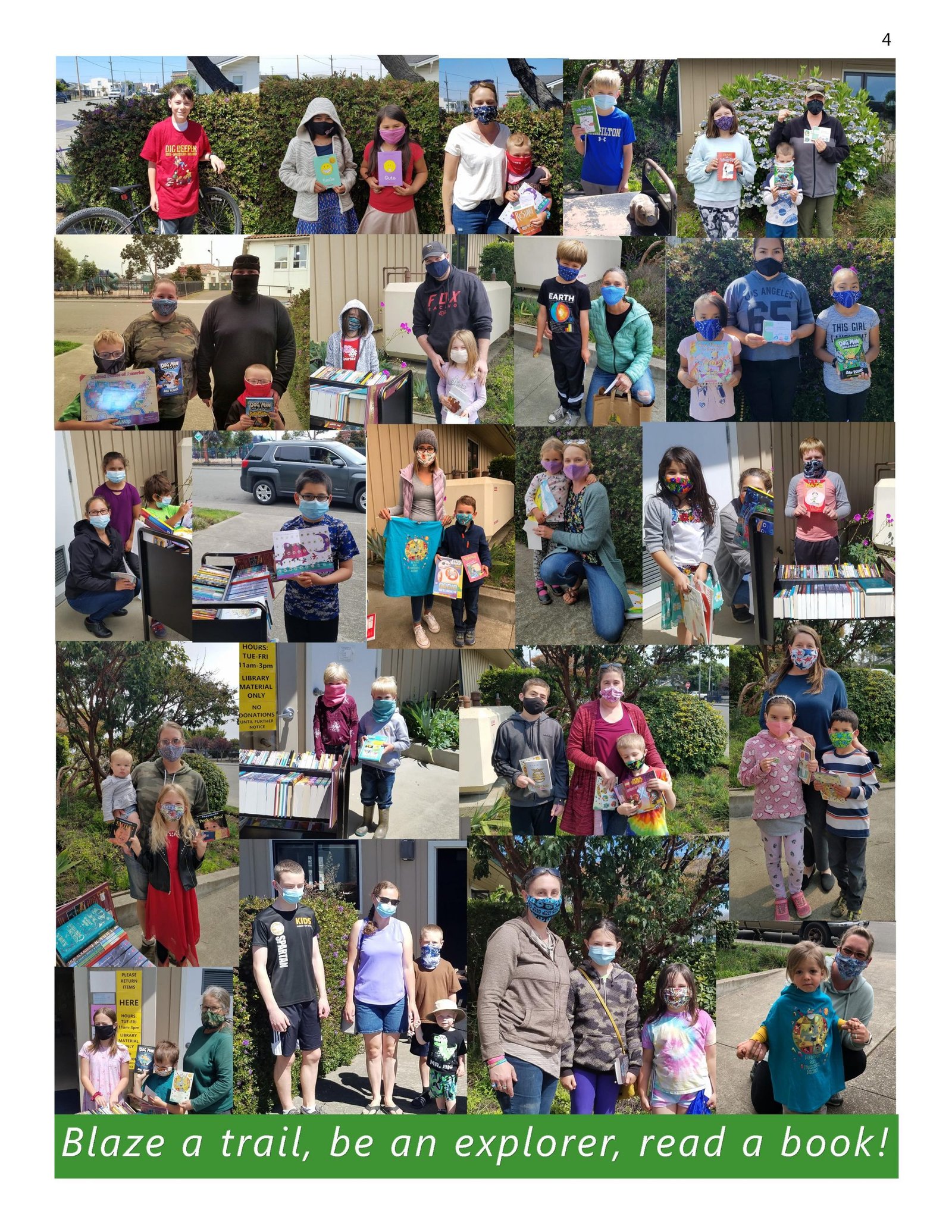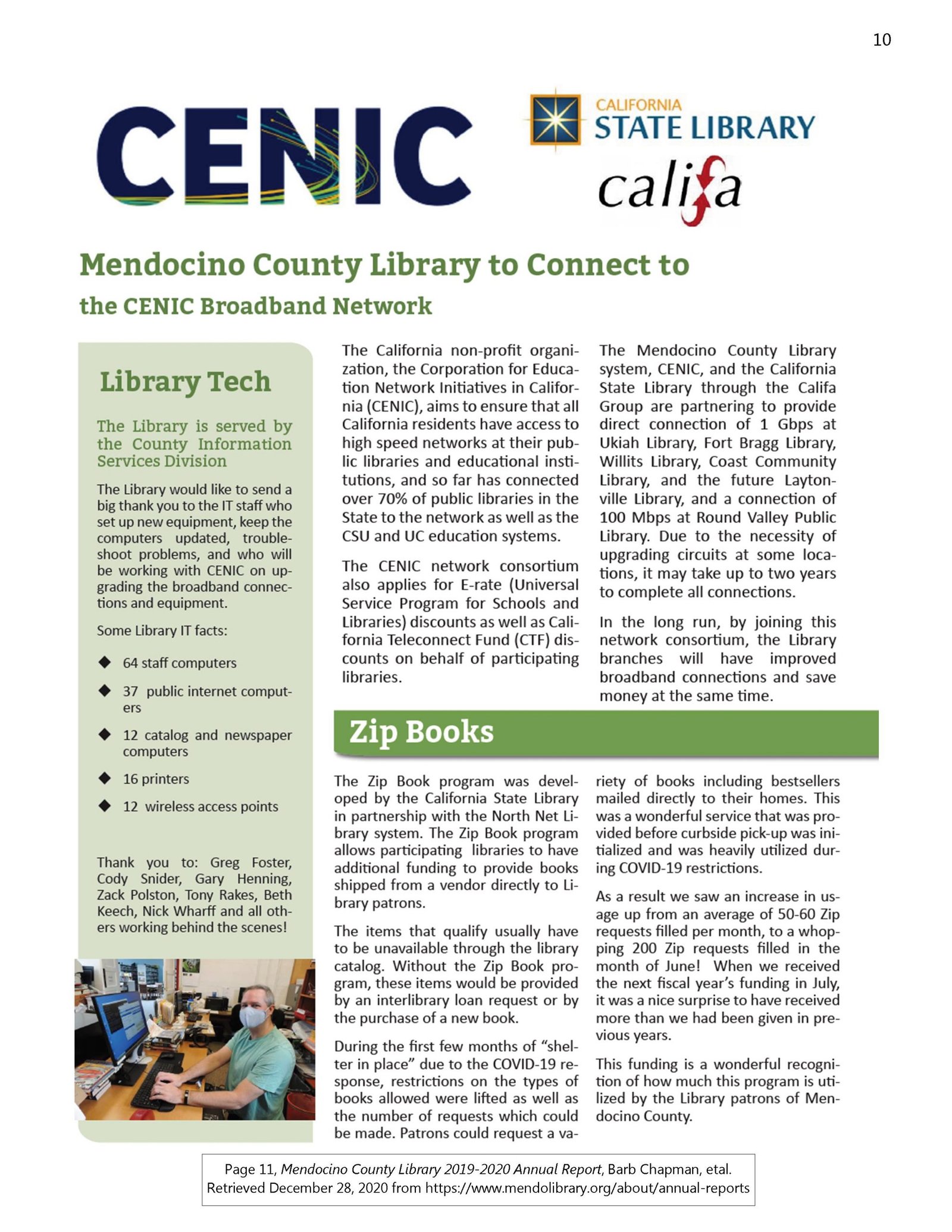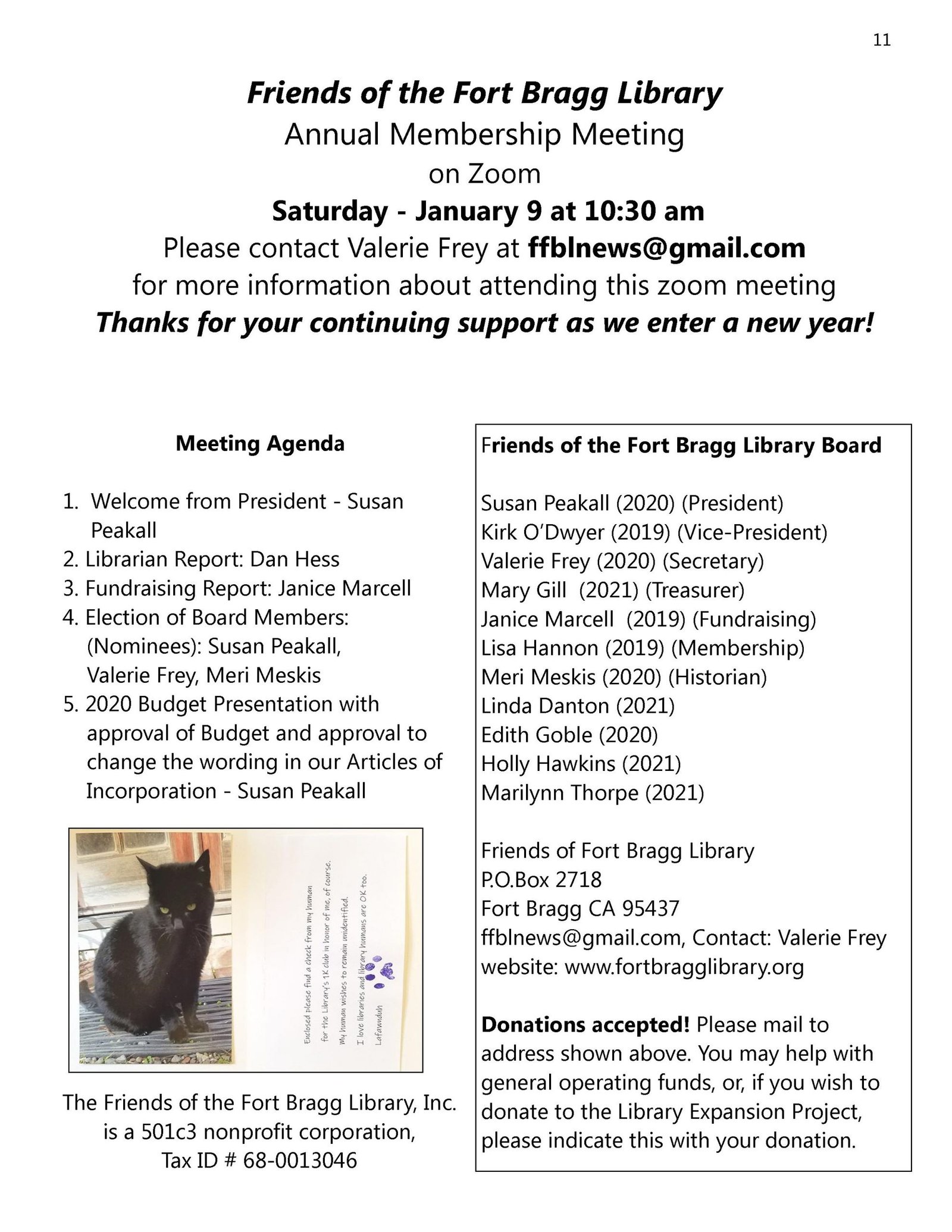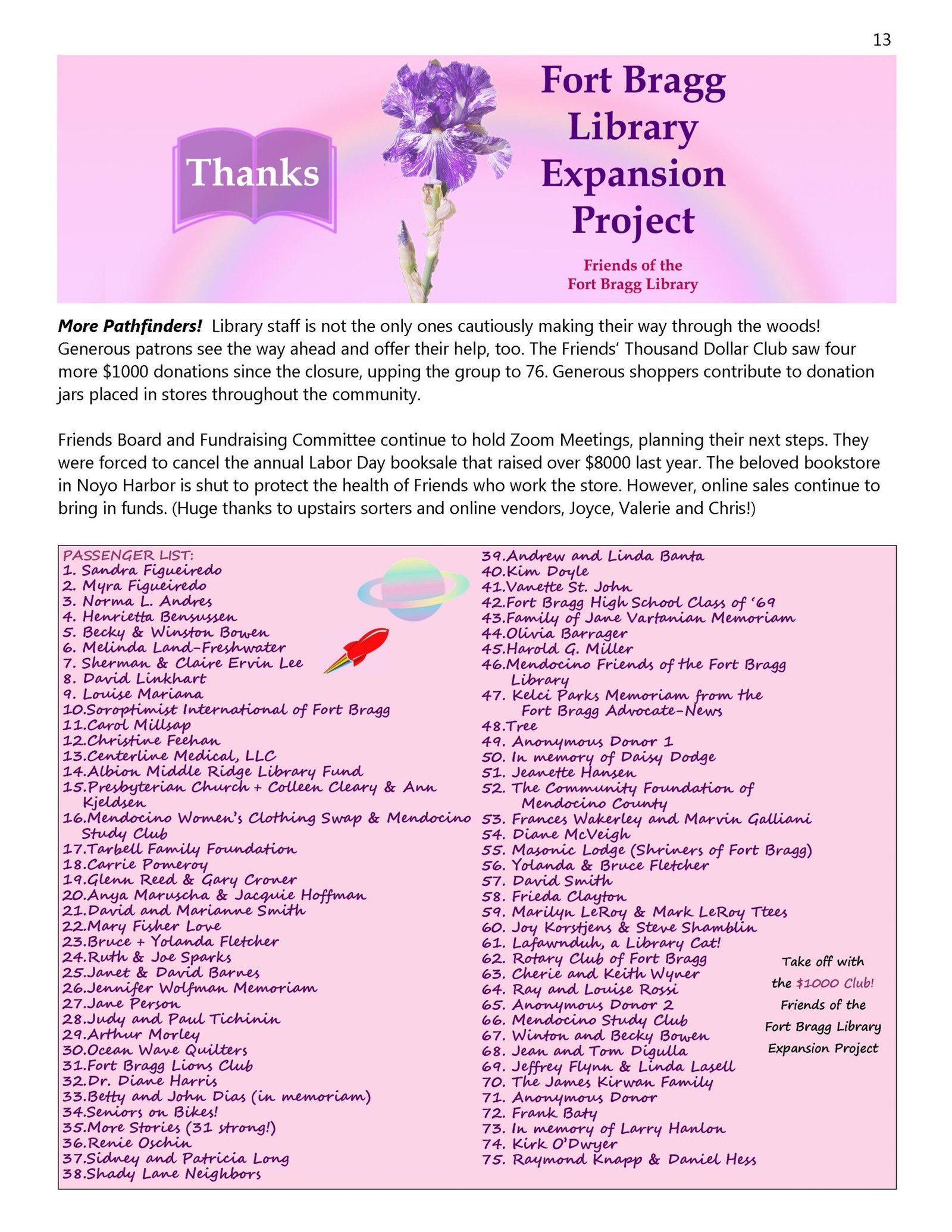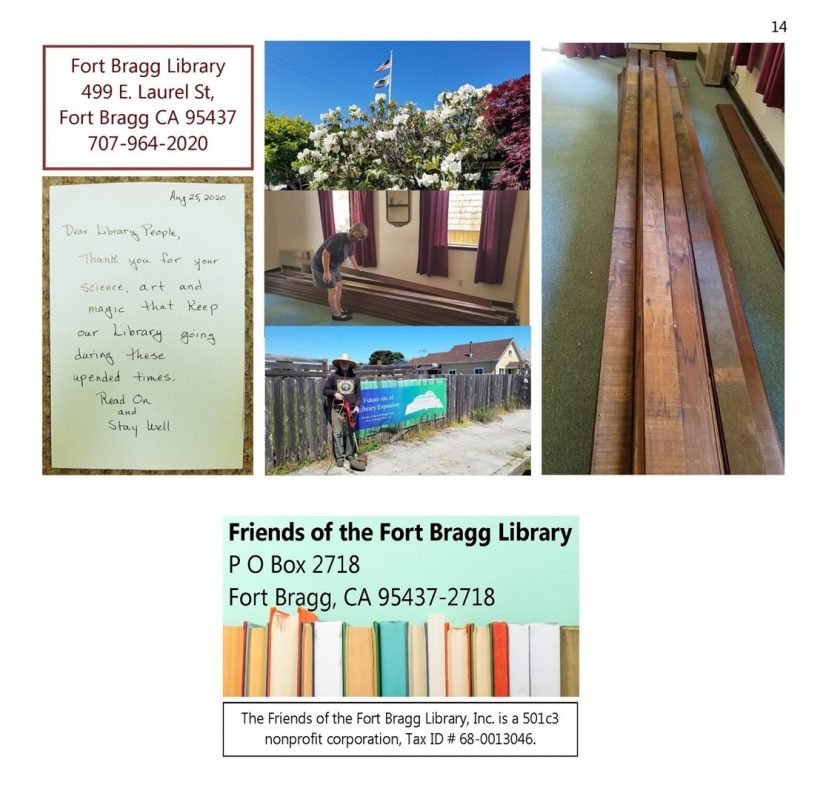 Among Friends Newsletter 2020 Printable (pdf)
Among Friends 2019 Newsletter