Spring Seed Sharing 2022

~Canceled~
~Choosing Plants that Thrive ~
a Fort Bragg Seed Library presentation
Thursday, April 2, 2020, 2-4 pm
Jaime Jensen from the Mendocino Coast Botanical Gardens will show us plants that thrive in our varied climes, from the sandy soil near the coast to the redwood-shaded areas inland.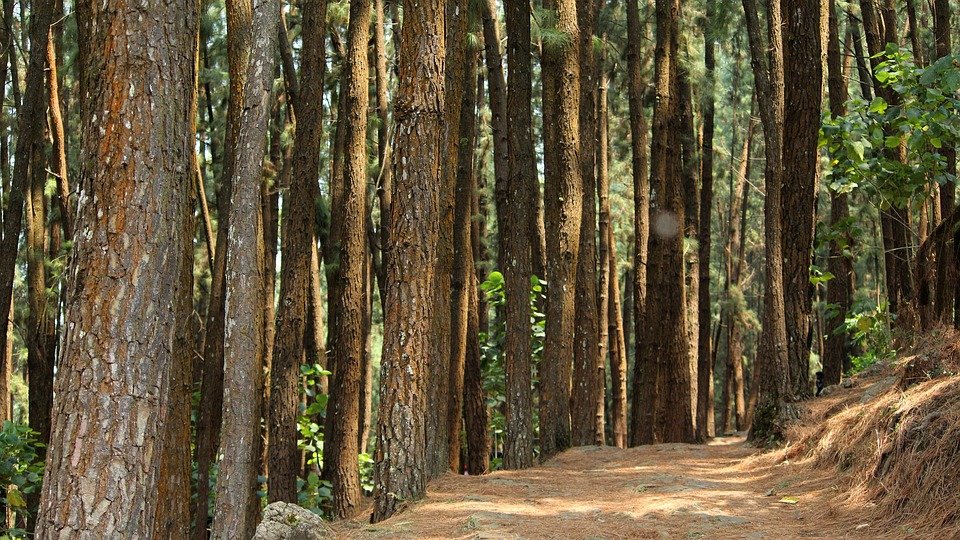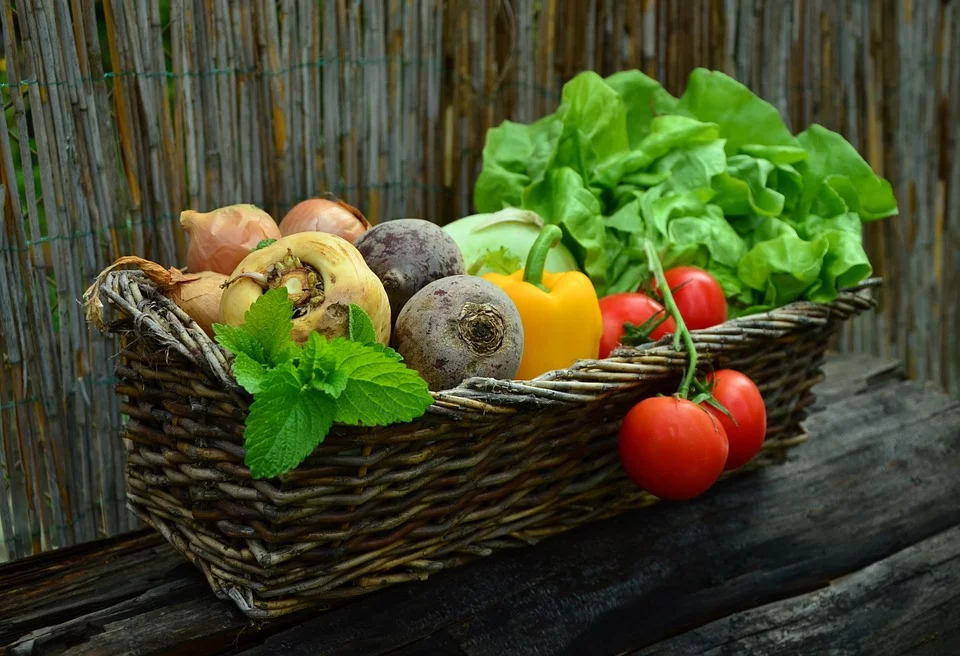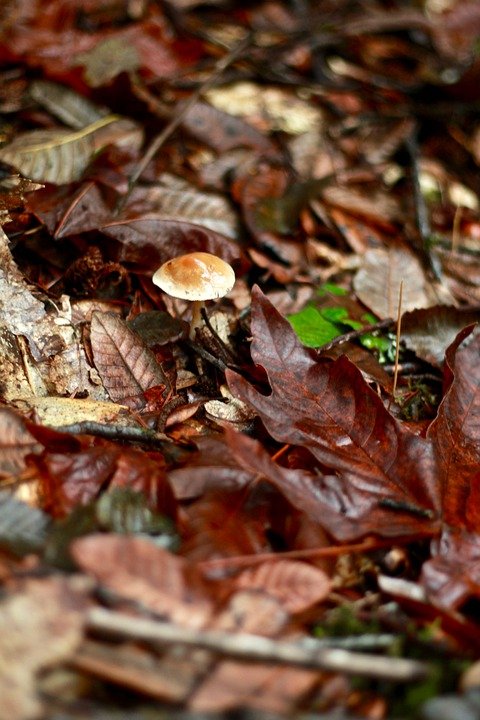 Fort Bragg Seed Library Presents
Everything Succulent!
Identification, Propagation and Overall Care
Thursday, February 20, 2020, 2-4 pm
With over 20,000 different varieties, succulents are a diverse group of plants that come in lots of colors and shapes.
Join us for a discussion of these beautiful, hardy plants.
Rella Gadulka is an enthusiastic gardener who has owned and operated Simply Succulent since 1995 (although she has been growing plants since she was five years old!). She is a member of the Cactus and Succulent Society of America and the International Sedum Society. Her specialty nursery features succulents, cacti, palms and other drought-tolerant perennials.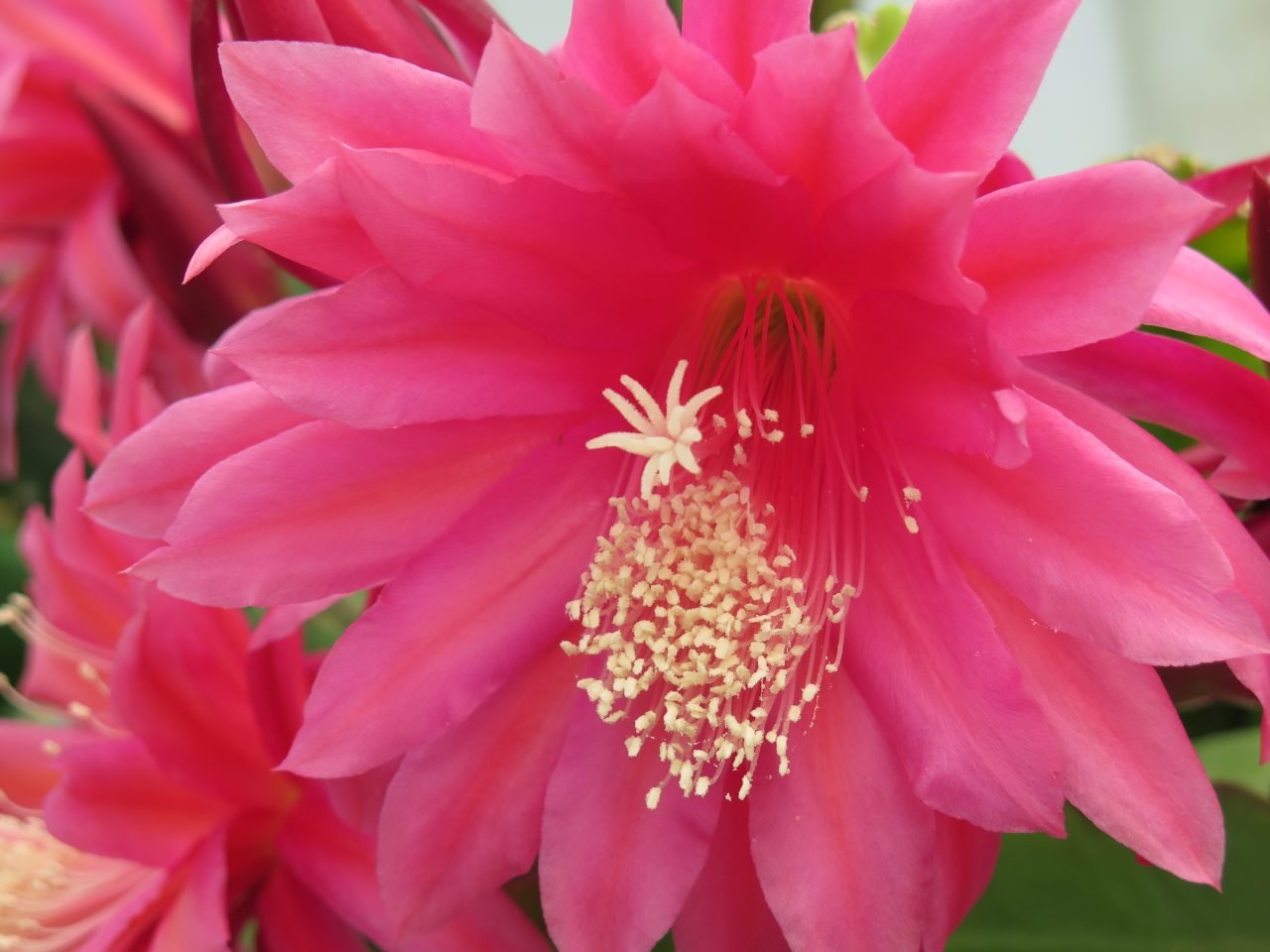 Photos courtesy of Mendocino Coast Botanical Gardens.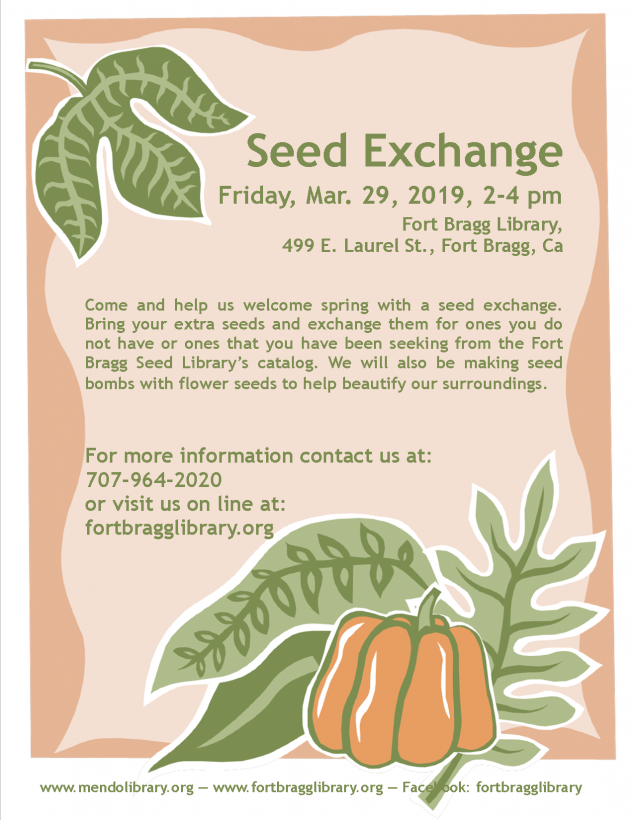 Seed Collecting 101 Workshop
September 2018
Watch for flyers on our Seed Collecting 101 class coming in September 2018. This will be a "hands on" class for those who have never collected seed and would like some practical experience before going it alone.

Friday July 27, 2018 at 3:00 pm
The Fort Bragg Seed Library
presents a special, free screening ofKING CORN
YOU ARE WHAT YOU EAT
An engrossing and eye-opening movie about the United States of America, the fast food nation. King Corn is a fun and crusading journey into the digestive tract of our nation. Fueled by curiosity and a dash of naiveté, college friends return to their ancestral home of green Iowa to find how the modest corn kernel conquered American.
With the help of real farmers, powerful fertilizer, government aid and genetically modified seeds, the friends manage to grow one acre of corn. Along the way they unlock the hidden truths about America's modern food system.
Plant Giveaway and Exchange
Wednesday, April 25, 2018, 4-5 pm
Diversify your garden! Bring your extra vegetable and flower starts and swap them for ones you don't have.
Don't have any starts? Come on in anyway and select from the Fort Bragg Seed Library's starts.
Need more information? Give us a call 707-964-2020.

Fort Bragg Seed Library Presents
"I Spy: Who's Using My Pollinator Garden?"
with local pollinator specialist
Katy Pye
Katy Pye is an award-winning, local author who retired from resource conservation work in 2000, and moved from the Sacramento Valley to South Caspar in 2005.
Her understanding of the relationships between plants and wildlife began in the '90s when she ran the Yolo County Resource Conservation District. It aimed to teach farmers and ranchers how to use wildlife habitat on their lands as a less expensive, more balanced way to control pests, weeds, and erosion, while increasing overall wildlife biodiversity.
Katy doesn't call herself a gardener, rather says historically she has "gardened," using the all-too-familiar, scatter-gun approach: "Oooo, that plant's so pretty, where can I put it?"
However, her current book project based on how to track the pollinators using your garden, then adjusting your plantings to serve them, required her to get much closer and more personal with what she grows and why.
Katy's presentation will share a small bit of her year-long process of discovery in and out of the garden.
—
Elizabeth's Landing, a novel
winner of four book awards
Tracking the Flash: My Lighthouse Travel Log
Record your lighthouse visits and more in this special journal
Facebook: Katy Pye-Author
LinkdIn: Katy Pye-Author
Pinterest: Katy Pye-Author