Seed Saving Tips
**Reminder: Seeds are still available to request (up to 20 seed packets total per individual card holder).
See details and access the Mendocino County Seed Library request form HERE.. 
While everyone is busy reaping the bounties of their planted crops, now is the time to keep in mind the end of harvest season and seed saving. Each year, to replenish your seed reserves (and, hopefully, save a little extra to donate to the Fort Bragg Seed Library!), let a few of your mature open-pollinated plants go to seed. As they are "seeding", check out these helpful links on how to prepare those seeds for saving.
First, follow our Mendocino County Seed Library Facebook page. There are daily postings of helpful planting tips, harvest ideas and seed saving tips.
Next, check out these websites and blogspots:
"Grow seed for the common good: Leading education, research and advocacy to advance organic seed"
Helpful seed saving publication found on their website:
Seed Alliance Seed Saving Guide.pdf

Seed Savers Exchange has tons of useful gardening and seed saving tips. They even have resources for finding those seeds you can't seem to find anywhere else.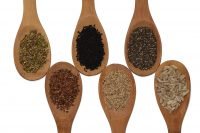 Seed Savers Alliance
"The Alliance for Sustainability: Sustainable, thriving communities where we live."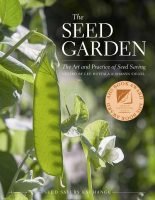 Additionally, if you find it easier to learn seed saving from a book or DVD you are in luck! We have tons to choose from. Check out the link below for items you can request and pickup curbside today!
Books and DVDs in our Find! catalog. Search keywords are Seed Saving.
And last, some great seed saving tutorials we found:
Planting Chart for Mendocino County

Mendocino County has a varied set of climes all at once within its bounds. Mendocin