Summer Reading 2023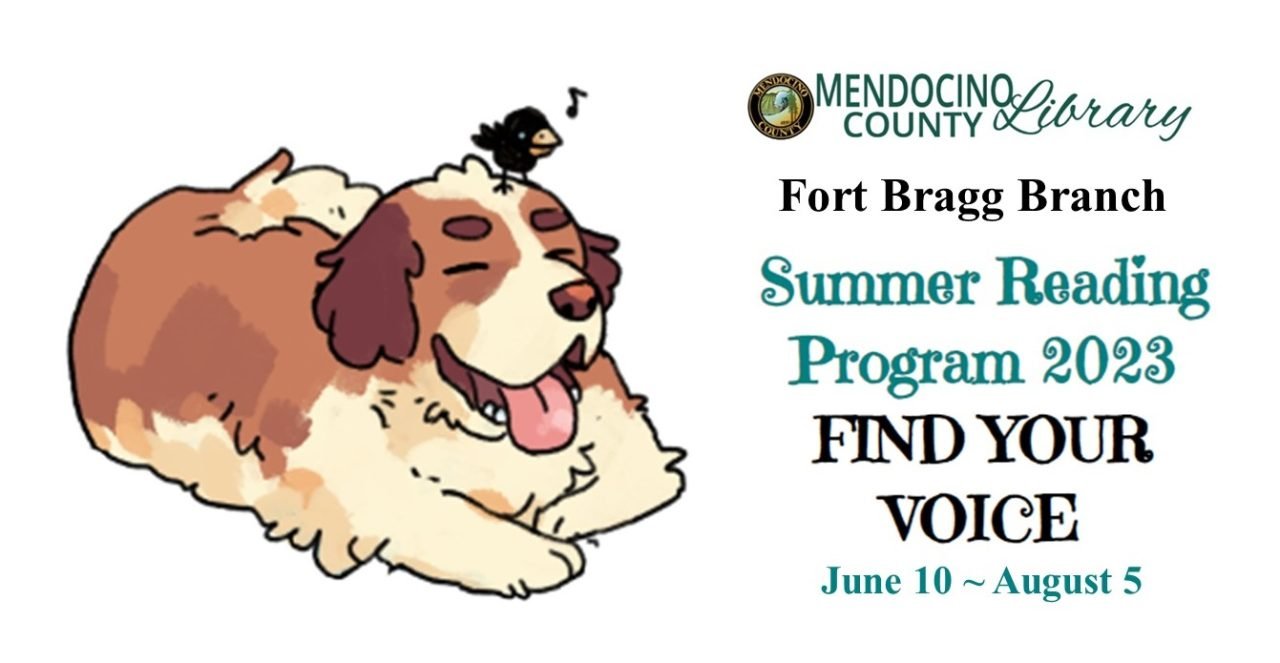 Why Summer Reading? 
Studies have shown that Summer Reading for Kids and Teens:
Advances literacy and academic performance by engaging children and teens in reading and reading-related activities during the summer months.
Fosters a love of reading through library programs and services.
Increases successful reading experiences through librarian-supported, self-selected, voluntary reading.
Involves parents and all family members in the library summer reading experience.
Improves children's access to library materials and activities, which will encourage them to become lifelong readers and library users.
It's fun and you can win prizes!
And those same studies show that Summer Reading for Adults:
Displays the importance of reading, by example, for children and teens in the family
Advances adult literacy
Increases successful reading experiences through librarian-supported, self-selected, voluntary reading.
Helps maintain healthy function for the aging brain
It's fun and you can win a prize!
Summer Reading at Fort Bragg Library…
Fort Bragg Library is participating in the FIND YOUR VOICE! iRead Summer Reading program this year, from June 10th through August 5th. During this time, we'll have special events, story times and themed crafts. Participants can record their reading and activities on provided logs then turn them in for prizes.
How can we participate in Summer Reading?
You can participate by signing-up at the library or signing-up using our Beanstack Reading app. Sign-ups begin Saturday, June 10 and continue throughout the summer.
Going to be out of town and can't make it to the library to sign yourself or your kids up for summer reading?
Not to worry! You can send us an email at fortbragglibrary@gmail.com with the following information and we'll add you to the register:
First and last name
Type of reading log (adult)
Then, you can print your reading log by clicking on the button below, keep track of your reading time and activities, then, when you're back in town, come, collect your prize!
Printable Adult 2023 Summer Reading Log
Besides reading, what else goes on during Summer Reading?
Not only do we like to encourage everyone to read during the summer but summers are full of activities. And many of those can be found at the library!
Check out our Summer Reading Activity schedule:
Summer Reading 2023 Brochure
Folleto de Lectura de Verano 2023
JUNE EVENTS
Saturday, June 10—Summer Reading Kick-off. Be one of the first people to sign up for the Summer Reading game and get special prizes.
Saturday, June 10—Xtreme Science Magic,  1 p.m. Experience eye-popping, energetic, fast-moving experiments!
Saturday, June 17, 2 p.m.—Magic Tree House Adventure. Go on six missions throughout history, with puzzles to solve, crafts to make, and snacks to eat.
Friday, June 23, 2 p.m.—Jack & The Beanstalk. The marvelous Fratello Marionettes are back with a brand-new show based on a classic fairytale!
Saturday, June 24, 2 p.m.—Sinister Science. Kids 5 to 10, pick up a Take & Make Krazy Kazoo experiment bag.
JULY EVENTS
Saturday, July 1, 2-4 p.m.—Zootopia.  Officer Judy Hopps finds her voice, with the help of a con-artist fox. This movie is rated PG.  Refreshments served.
Saturday, July 15, 7-11 p.m.—Teen Lock-In. If you're 12 to 18, you can hang out at the library after-hours, playing games, making crafts, watching a movie, and eating pizza and other refreshments. Parent permission required.
Saturday, July 22, 2 p.m.—Sinister Science. You won't believe your eyes and ears with this surprising science lesson from Professor Shirley Seau and Dr. Shirley Knott.
Saturday, July 29, 2-4 p.m.—Harry Potter Monopoly Party. Get sorted, make a wand, eat magical treats, and play a wizarding version of Life-Size Monopoly. (Kids 7 and younger will need to team up with older players for the game.)
AUGUST EVENTS
Friday, August 4, 2-3 p.m.—Art & Talent Show. Children and teens will perform noncompetitively—music, dance, comedy, magic, etc.—in the Community Room. No need to audition but please sign up in advance. Summer Art, Jokebook, and Super Short Stories will be on display (see below).
Saturday, August 5, 10:30 a.m.—Summer Reading Finale with Wild Things.  Meet animal ambassadors from five continents and hear their extraordinary personal stories.
These are open to ages 2 to 17:
Summer Art: Create visual art that's about "finding your voice." Pick up an entry form at the Check-Out Desk, then turn it in with your artwork.
Fort Bragg Library Jokebook: Tell the library staff a joke, and we'll put it in a special jokebook.
Super Short Stories: Write a story that is either as many words as you are years old or as long as a Twitter tweet (280 characters or less).
More than one entry is fine, but all submissions must be in by Thursday, August 3rd.
REGULAR EVENTS
Storytime at 10:30 a.m. Fridays and Saturdays (except June 10th and August 5th).
Kids Craft at 11 to 12 , June 17th, July 1st, and July 15th.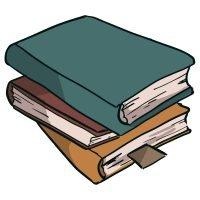 Need help deciding what to read?
Check out these resources:
Staff Picks…see what our staff recommends
We Recommend...check out these handy resources for helping pick out books based on your interests, favorite writealikes, etc.