R

E

A

D

I

N

G

C

O

L

O

R

S

Y

O

U

R

W

O

R

L

D

Summer Reading 2021
June 11 — July 23
Dig Deeper
Summer Reading 2020
Starting June 29th – the Summer Reading program for all ages. Keep track of reading online and access other amazing resources such as online music lessons!
To sign up for Summer Reading you can contact the library for a Curbside Summer Reading Kit (instructions, tracking log and stickers) or you can sign up and keep track online at mendolibrary.beanstack.org (this link goes live June 29th). 

A Universe of Stories
ADULT Summer Reading 2019

Why Summer Reading for Adults?
Summer Reading for Adults…
Displays the importance of reading, by example, for children and teens in the family
Advances adult literacy
Increases successful reading experiences through librarian-supported, self-selected, voluntary reading.
Helps maintain healthy function for the aging brain
It's fun and you can win prizes!
Summer Reading for Adults is easy. Just sign-up (beginning June 8th), read 10 books through Aug 10th and then turn your reading log in to the library for a prize.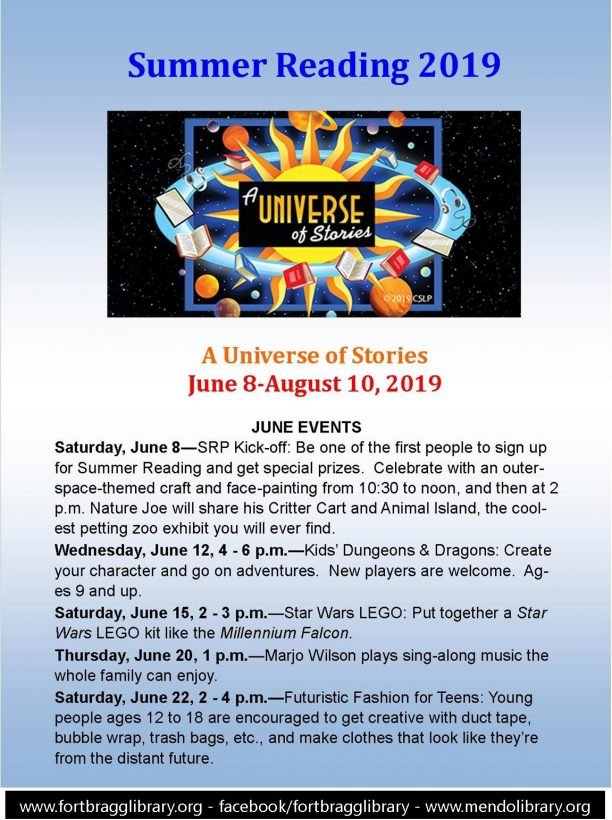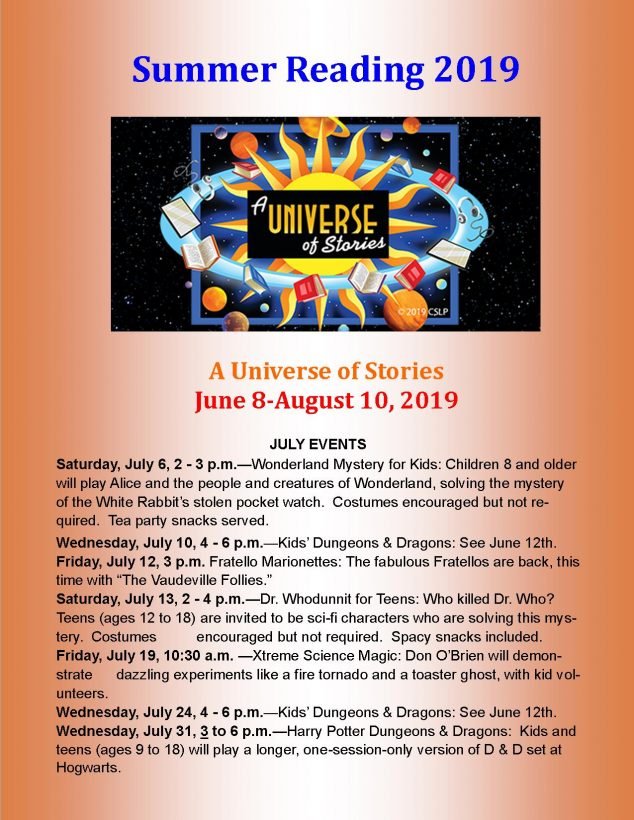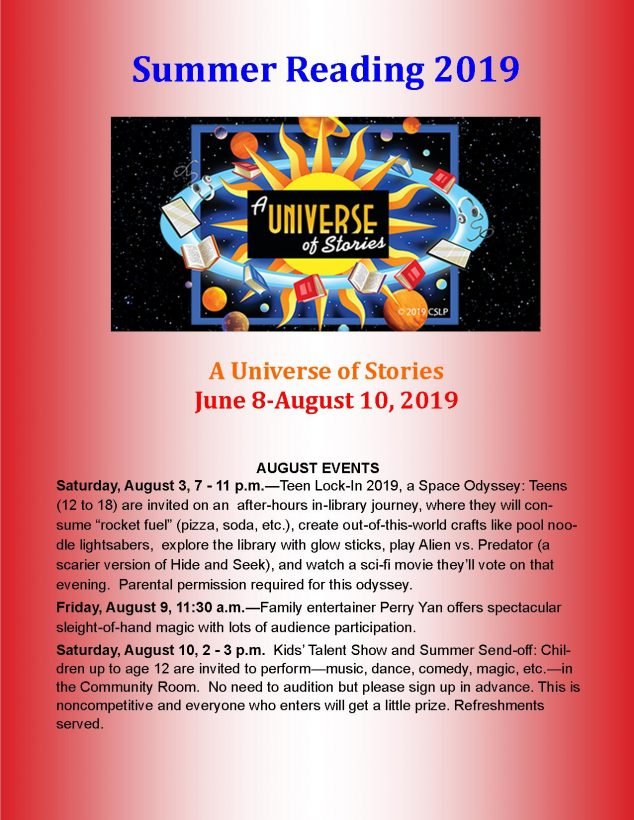 Don't know what to read next? Try these links:
NovelList Plus
NextReads
Goodreads Adult Book Lists