Spring Book Sale
Saturday & Sunday
March  19 & 20, 2022
10-4
In the library Community Room
499 E Laurel St
Fort Bragg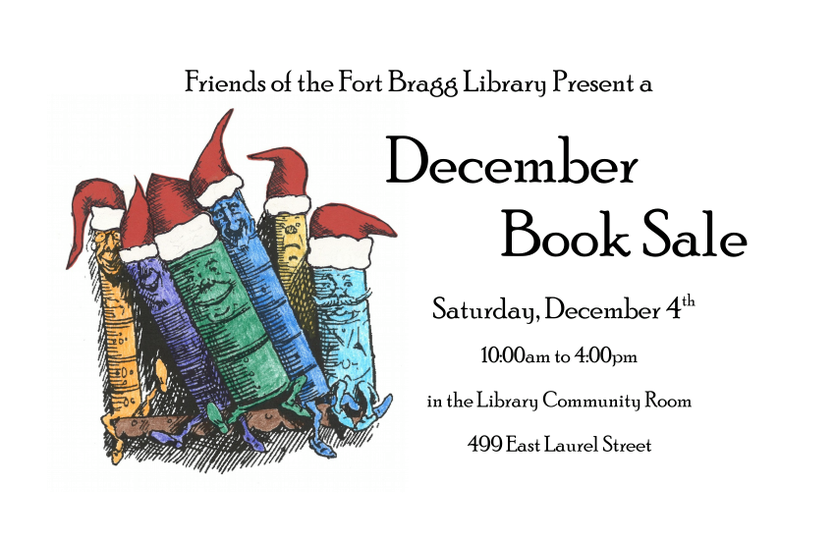 The Friends of the Fort Bragg Library wish to extend a great big
THANK YOU!
to all who attended and to those who purchased items at our September Book Sale.
Because of your generosity, the September Book Sale raised over $1700,
money we can use to help the library with programs and materials.
Thank you to all who participated.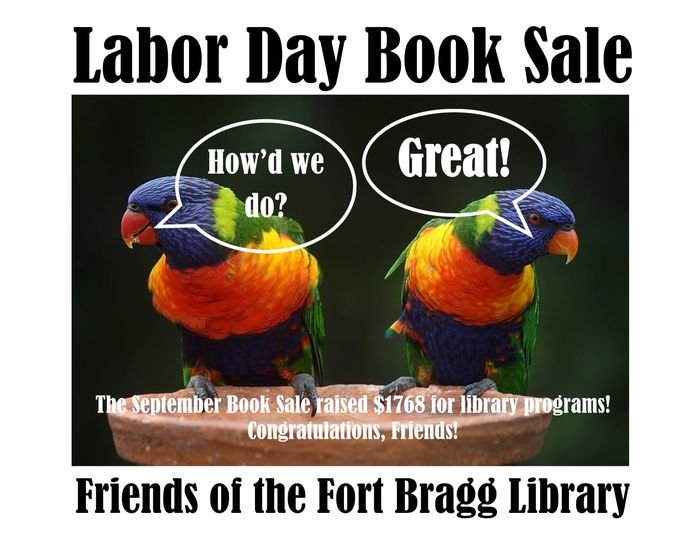 To donate materials for our next big sale:
Upcoming Book Sales
With Paul Bunyan Days on hold, The Friends of the Fort Bragg Library will be holding periodic Book Sales throughout the year. Keep your eyes peeled here for the latest updates.
Support the library by shopping our Friends' online book sales.