December 2015 Picks
Karen recommends:
Eight Hundred Grapes by Laura Dave
Georgia Ford, after learning a shocking secret the week before her wedding, heads back to her family's Sonoma vineyard to hide but learns the rest of her family has secrets of their own they all have to deal with. A really great story about relationships, family and connection to the land that takes place in nearby Sonoma that made for an intriguing read. Fort Bragg Branch Library has a copy of this book for check out.
For fans of the Selection series by Kiera Cass, this is the latest in the series that tells of the next Selection process with the newest generation. I really enjoy the main character and appreciate the reversal of roles in book. If you liked the Selection series, you will enjoy this but for new readers I recommend reading the first three books in the series first.

Bitter is the New Black by Jen Lancaster
If you are looking for a fun, sassy and sarcastic memoir, then look no further. Jen Lancaster is hilarious as she gives us an insight into her life and the encounters along the way. Highly recommend any of her books which can all be found in our library catalog.
Carole recommends:
From a top secret government laboratory come two genetically altered life forms. One is a magnificent dog of astonishing intelligence. The other, a hybrid monster of a brutally violent nature. And both are on the loose. The explosive story of a man and a woman, caught in a relentless storm of mankind's darkest creation and the fight between good and evil.
You will get caught up in this book.
Elizabeth recommends:
For Teens:
The Gathering Storm by Robin Bridges.
In St. Petersburg, Russia, in 1888, royal debutante Katerina Alexandrovna, Duchess of Oldenburg, tries to hide a dark secret–that she has the ability to raise the dead–but when she uses her special skill to protect a member of the Imperial Family, she finds herself caught in a web of intrigue.  Great historical fantasy set at the end of Imperial Russia.  Romance, political intrigue, and magic all combine to make for a great read.
For Kids: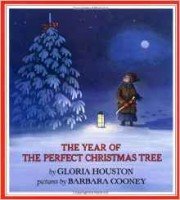 The Year of the Perfect Christmas Tree by Gloria Houston.  Illustrated by Barbara Cooney.
Ruthie and her father have picked out the Christmas tree of the church in the spring.  This year it is their family's turn to provide it.  However, when Ruthie's father must go off to war, things get harder.  Most folks believe that there won't be a Christmas tree this year, but Ruthie and her mother have a few tricks up their sleeves.  This story is set in the Appalachians, and it is beautiful both in its text and illustrations.  It is one of my all time favorite Christmas stories, and I try to read it every year.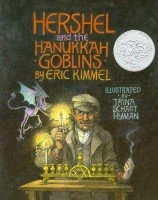 Hershel and the Hanukkah Goblins by Eric Kimmel.  Illustrated by Trina Schart Hyman.
Hershel arrives in a village on the first night of Hanukkah, but there are no candles light any where and no one is celebrating.  He soon learns that goblins have taken over the synagogue and have stopped anyone from celebrating the holiday.  Herschel volunteers to defeat the goblins.  To do so, he must spend all eight nights in the synagogue and light the candles for each night, and on the last night, he must get the king of goblins to light the candles.  So with a number of tricks up his sleeves, Hershel sets off to face the goblins in their den.  This is my all time favorite Hanukkah story.  Everything about it is absolutely wonderful, and the text and illustrations work together perfectly.  Even if you don't celebrate Hanukkah, this is a great read.
For Adults: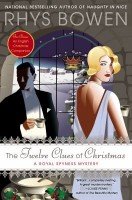 Twelve Clues of Christmas by Rhys Bowen.  On the first day of Christmas, my true love gave to me—well, actually, my true love, Darcy O'Mara, is spending a feliz navidad tramping around South America. Meanwhile, Mummy is holed up in a tiny village called Tiddleton-under-Lovey with that droll Noel Coward! And I'm snowed in at Castle Rannoch with my bumbling brother, Binky, and sourpuss sister-in-law, Fig.   So it's a miracle when I contrive to land a position as hostess to a posh holiday party in Tiddleton. The village is like something out of A Christmas Carol! But no sooner have I arrived than a neighborhood nuisance, a fellow named Freddie falls out of a tree, dead…. Dickensian, indeed.  Freddie's merely a stocking stuffer. On my second day in town, another so-called accident turns up another mincemeat pie—and yet another on my third. The village is buzzing that a recent prison break could have something to do with it… that, or a long-standing witch's curse. I'm not so sure. But after Darcy shows up beneath the mistletoe, anything could be possible in this wicked wonderland. A great holiday mystery for any fans of historical mysterious.  This one especially has a great combination humor, romance, and dead bodies.
John recommends:
Greetings:  my staff pick is Cannery Row by John Steinbeck.  I loved that the character of Doc (probably based on Ed Ricketts-Google him) invented the beer milkshake.  Other zanyness ensues.
Peggy recommends:
For Kids: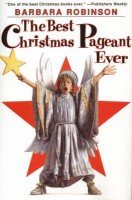 The Best Christmas Pageant Ever by Barbara Robinson
Remember this one from when you were a kid? Older children will love this 1972 classic, in which the six misbehaving Herdman kids—the "worst kids in the entire history of the world"—take over the church pageant and reinterpret the story of Christmas. The mix of outrageous moments, hilarious hijinks and profound surprises makes this one read parents will love as much as kids.
Sorry, but I LOVE almost anything by Lemony Snicket. His frivolous sense of humor and wry storytelling make for an enjoyable (here meaning 'an activity giving delight or pleasure') pastime.
For Adults:
Holidays on Ice by David Sedaris
This was so funny I spit coffee all over myself laughing while riding Bart to San Francisco one winter morning and everyone was so intrigued by my amusement they were writing down the title of the book that had me in such stitches. Holidays on Ice (and just about anything by David Sedaris) is laugh out loud funny. This is the best book to pick up if you want to de-stress during the holidays. Enjoy.
For Teens:
Dash and Lily's Book of Dares by David Leviathan and Rachel Cohn
Written in alternating point of view by two well-known young adult authors, this book is clever and fast paced. Centered on the joys of the holiday season, each dare brings these two wonderful characters closer together, despite the fact that they couldn't be more different. Everything about this book is hopeful and fun, and it's an added bonus that it is set during the holidays, giving the reader a taste of New York City at Christmastime.
November 2015 Picks
John recommends:
For fans of the Great British Baking Show, this wonderful novel follows five contestants and their stories to be the next Mrs. Eaden, the queen of British Baking. A great read.
October 2015 Picks
Peggy recommends: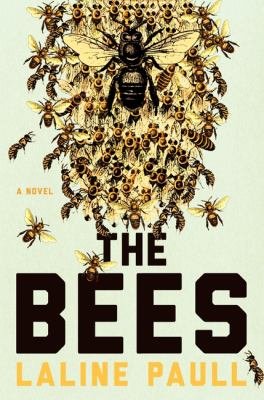 The Bees by Laline Paull
Told from the point of view of a worker bee, this unique novel gives an intriguing "insiders" look into the lives of those incredible creatures, the honey bees, whose very existence is endangered due to the carelessness of humans.
For Young Adults:
Freakboy by Kristin Clark
With Bruce Jenner's Caitlyn revelation still fresh in the news, this novel is a great way to heighten young adult awareness to the emotional rollercoaster of transgenderism in an unsupportive world. 
For Kids: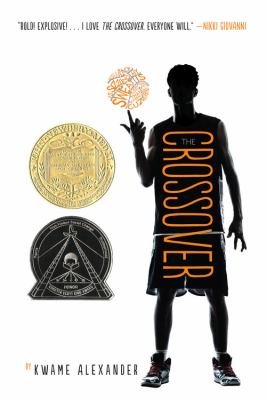 The Crossover by Kwame Alexander
Great book for understanding family issues and how they affect the children.
Camilla Cream loves lima beans, but she never eats them. Why? Because the other kids in her school don't like them. And Camilla Cream is very, very worried about what other people think of her. In fact, she's so worried that she's about to break out in#133; a bad case of stripes!
A fun way of showing young children that embracing their true selves and liking you for exactly who you are is healthy.
Elizabeth recommends:
While working undercover on a series of stories for her campus newspaper, college freshman Maggie reluctantly endures mixers, rites, and peculiar rules, but soon learns that members of the sorority to which she has pledged have strange powers and a terrible secret.  This book is fun and fast paced and a little like a modern day supernatural Nancy Drew.  The sense of humor is fantastic, and it has a little bit of everything for the reader.
In an alternate 1950s, mechanically gifted fifteen-year-old Aoife Grayson, whose family has a history of going mad at sixteen, must leave the totalitarian city of Lovecraft and venture into the world of magic to solve the mystery of her brother's disappearance and the mysteries surrounding her father and the Land of Thorn.  Great spooky atmosphere and a perfect fall read.  The world of the books will definitely suck you in. 
Farmer Brown does not like Halloween, but the animals hold a Halloween party in his barn.  A great Halloween story that's fun but not too scary.
Ghouls, goblins, ghosts, witches, and other scary creatures cavort in the forest on Halloween, introducing the numbers one through ten.  A great Halloween version of the classic "Over in the Meadow" and very fun to read aloud.
Karen recommends:
My favorite British Author.  Paradise Fields tells the story of Nel who organizes the local farmer's market in a quaint British Village town, while balancing being a single mother, and actively trying to save the beautiful fields from being destroyed by a new owner. Fun, smart, charming with a wonderful romantic story.  We have lots of her books in our library catalog, a wonderful author worth discovering.
A wonderful book for anyone who loves nature and gardening. A great look at our backyard California gardens. This is a beautiful  poetic book, rich with stories and essays on what makes California and wonderful place to garden.  Unless it is checked out, Fort Bragg has a copy on it's shelves.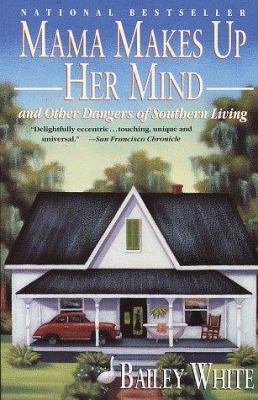 Mama Makes Up Her Mind by Bailey White
If you like Garrison Keillor or Fannie Flagg, you may like this. Enjoy.
Carole recommends: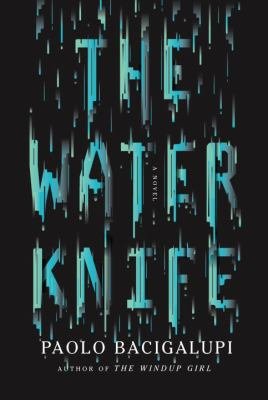 The Water Knife by Paolo Bacigalupi
An eerily relevant novel about a not so future nightmare where powerful corporate robbers control the most necessary of human needs: water. A great read!
The setting is the American Southwest, at a time in the near future when the country is plagued by climactic calamities and the Southwest's dwindling water supply is controlled by robber barons. Hit by a "Big Daddy Drought," a perpetual catastrophe that has become the horrifying new normal, the Grand Canyon State is the new American dust bowl — or sand bowl — where refugees crowd the ghettos of suburban Phoenix and rapacious "coyotes" smuggle people not from Mexico to the U.S., as they do now, but from Arizona to California.
The federal government has been severely weakened by corporate influence; the drought-stricken Western states have formed their own militias and shut down their borders. In the midst of this poverty and tragedy,  massive resorts are being constructed across the parched landscape, ones that flaunt their water-wealth in the face of exploited workers and gross ecological disparity.
In The Water Knife, Bacigalupi raises bigger questions, about what happens when a shrinking federal government leaves a vacuum in its wake, and what kinds of things rush in to fill that void. September 2015 Picks
Karen recommends:
The Paris Wife by Paula McClain
Paula McClain does a wonderful job of telling the story about the marriage of Ernest Hemingway and his first wife Hadley.  Well written with intriguing characters that look at the "Lost Generation" in Paris and the struggle to be the wife of Ernest Hemingway.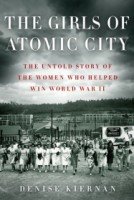 The Girls of Atomic City: The Untold Story of the Women Who Helped Win World War II by Denise Kiernan
Fort Bragg Library will be reading this book for the Thursday Book club for September. A really interesting look at the town of Oak Ridge Tennessee and the role it played in World War II.
For Young Adults: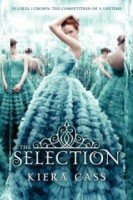 A fun read where 35 girls are selected to compete for a chance to change the life that has already been selected for them.  In a dystopian land that was once North America, people live according to caste systems that they are pre-destined for. A chance to compete for the love of the Prince offers a chance to change someone's life.  A nice twist on dystopian and fairy tale love stories, a nice weekend read.
Dennis recommends:
The Crash of 2016: the plot to destroy America and what we can do to stop it by Thom Hartmann
The four books I am currently reading came about because of my new radio show on KNYO 107.7 FM.
McManus celebrates the hidden pleasures, unappreciated lore, and opportunities for disaster to be found in such outdoor recreations as camping, hunting, and fishing.
Carole recommends:
ZerOes by Chuck Wendig
Hardly a day goes by without some new form of technological menace rearing its head, in science fiction author Chuck Wendig cyber-thriller, Zer0es.
Zer0es is a novel about cutting-edge tech, but at heart it's as traditional as they come. Wendig throws together a ragtag group of hackers from a broad stretch of backgrounds, each of whom has been sentenced to hard time for their online crimes. That is, unless they agree to undertake a secret mission: From a streetwise identity thief, to a backwoods conspiracy theorist, the characters are rounded up and whisked away to a compound called The Lodge, where they're trained for their big job — one that winds up involving a sinister, rogue cyber-entity known as Typhon. Along the way their pasts and souls are laid bare, including those of their taskmaster, a government operative whose own traumatic history continues to haunt him.
As the five hackers clash with each other, both personally and ideologically, at The Lodge, their growing awareness of the dark forces lurking behind the walls of the government — and of reality — kicks the suspense into high gear when devastating blackouts in New York and Iran's nuclear program come into play. How does it end, you will have to read to find out.
The Bonesetter's Daughter by Amy Tan
There are two subtly interconnected stories in this book. The first is that of Chinese-American "ghost writer", a workaholic in her mid-40s who's living with a divorced man and his two adolescent daughters while dealing as best as she can with her frail, elderly mother LuLin, whose imperfect assimilation into American culture is becoming exacerbated by encroaching Alzheimer's. The story within it is LuLing's written memoir of her childhood in a village near Peking; orphanhood, marriage, and bereavement under Japanese invasion during WWII before she finally reinvented herself and emigrated to San Francisco; and especially her complex relationship with her "Precious Auntie," a victim of patriarchal oppression whose hold on LuLing's mind and heart long outlasts her death, and proves to have been much more than the "nursemaid" who raised her. LuLing's frustrated efforts to learn the truth about her origins is ingeniously linked to the archaeological searches that result in the discovery of "Peking Man"—a discovery later echoed by both Ruth's and LuLing's confrontations with confused and lost identities. This book builds slowly, and a few sequences seem inexplicably disproportionate. But the elaborate preparation pays generous dividends in the stunning final 50 or so pages: a beautifully modulated amalgam of grief, pride, resentment, and resignation—as Ruth accepts the consequences of knowing "She was her mother's child as she becomes mother to the child her mother had become."
Peggy recommends: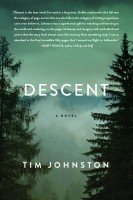 Descent by Tim Johnston
A family of 4 takes what they believe will be a nice respite in the beautiful Rocky Mountains prior to 18 year old Caitlin's entrance into college when the unthinkable happens and they are thrown into a nightmare of emotions revolving around loss, family, and faith.
A gripping, thought provoking, haunting thriller you won't soon forget.
Nature of the Beast by Louise Penny
Nature Of The Beast is the 11th installment in the Chief Inspector Gamache series and is as intriguing a page turner as it's 10 predecessors. Laurent LePage is a precocious 9 year old, full of stories of espionage and aliens. Many of his stories fall in the "boy who cried wolf" category until the one time he is telling the truth. When Laurent disappears it sends the whole village of Three Pines out searching and on edge for the real truth has dire consequences.
For Young Adults:
Monster by Walter Dean Myers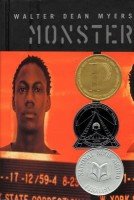 While on trial as an accomplice to a murder, sixteen-year-old Steve Harmon records his experiences in prison and in the courtroom in the form of a film script as he tries to come to terms with the course his life has taken.
A great story about how one single decision can change our whole lives.
For Kids:
The Wolf's Chicken Stew by Keiko Kasza
A hungry wolf's attempts to fatten a chicken for his stewpot have unexpected results.
The kids in my daycare loved this book so much I had to read it every day for over a year. It's a book even vegetarians can love.
Elizabeth recommends:
The queen is devoted to her cats and they know they are loved, but when they try to win the king's affection, they drive him right out of the castle–at least for a while.
Meet Little Bear, and Mother Bear, who is there whenever Little Bear need her. When it is cold and snowy outside, she finds just the right outfit for Little Bear to play inches When he goes to the moon, she has a hot lunch waiting for him on his return. At night, she helps him get to sleep. And, of course, she never forgets his birthday.
Seven very proper Victorian young ladies conspire to hide a murder from the authorities at their boarding school.
In an alternate world where industrialization has caused many species of carbon-eating dragons to thrive, Owen, a slayer being trained by his famous father and aunt, and Siobahn, his bard, face a dragon infestation near their small town in Canada.
Gwyneth Shepherd's sophisticated, beautiful cousin Charlotte has been prepared her entire life for traveling through time. But unexpectedly, it is Gwyneth who in the middle of class takes a sudden spin to a different era!Gwyneth must now unearth the mystery of why her mother would lie about her birth date to ward off suspicion about her ability, brush up on her history, and work with Gideon—the time traveler from a similarly gifted family that passes the gene through its male line, and whose presence becomes, in time, less insufferable and more essential. Together, Gwyneth and Gideon journey through time to discover who, in the 18th century and in contemporary London, they can trust.
Lady Kiera Darby helps solve a murder at her sister's isolated country estate, especially since she's the main suspect. But Kiera is determined to both protect her family and prove her innocence, even as she risks becoming the next victim.
August 2015 Picks
Karen recommends: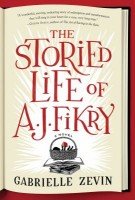 The Storied Life of A.J. Fikry by Gabrielle Zevin
When his most prized possession, a rare collection of Poe poems, is stolen, bookstore owner A. J. Fikry begins isolating himself from his friends, family, and associates before receiving a mysterious package that compels him to remake his life.
Carole recommends: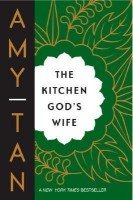 The Kitchen God's Wife by Amy Tan
Helen and Winnie have kept each other's worst secrets for more than fifty years. Now that Helen believes she is dying, she wants to tell everything.  Winnie is angry with Helen's decision and believes she should be the one to tell her own daughter, Pearl, about the past, a past that includes a secret even Helen doesn't know. The Kitchen God's Wife is Winnie's story of her life from a small island outside of Shanghai in the 1920s, through several places in China during World War II, and ending with the desperate events that led to Winnie's coming to America in 1949.
Dennis recommends: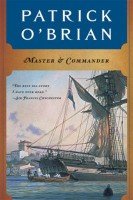 Master and Commander by Patrick O'Brian
This, the first in the splendid series of Jack Aubrey novels, establishes the friendship between Captain Aubrey, R.N., and Stephen Maturin, ship's surgeon and intelligence agent, against a thrilling backdrop of the Napoleonic wars. Details of life aboard a man-of-war are faultlessly rendered: the conversational idiom of the officers in the ward room and the men on the lower deck, the food, the floggings, the mysteries of the wind and the rigging, and the roar of broadsides as the great ships close in battle.
John recommends: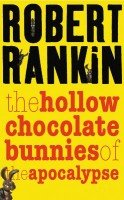 The Hollow Chocolate Bunnies of the Apocalypse by Robert Rankin
A psychopath is on the loose. He must be stopped at any cost. It's a job for toy Town's only detective–but he's missing, leaving only Eddie Bear, and his bestest friend Jack, to track down the mad killer. A hilarious, very irreverent fantasy from the cult creator of Web Site Story, The Sprouts of Wrath, and the five-book Brentford Trilogy.
Elizabeth recommends:
For Adults: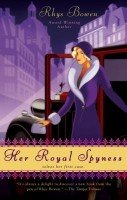 Her Royal Spyness by Rhys Bowen
The Agatha Award winner debuts a 1930s London mystery series, featuring a penniless 20-something member of the extended royal family. When an arrogant Frenchman, who wants her family's estate for himself, winds up dead, Victorias most important job is to clear her family name.
For Young Adults: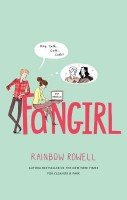 Fangirl by Rainbow Rowell