December 2019 Staff Picks
Amie recommends:
I'm not allowed to talk about this book.
The most heartwarming Christmas movie ever.
John recommends:
A Woman of No Importance by Sonia Purnell
This one is a page turner:  AND it's nonfiction.  This biography of Virginia Hall reads like Nancy Drew on steroids.  Ms. Hall tried to have a career in the State Department, but met with good old boy discrimination everywhere she went.  Finally she got placed with the British Secret Service where her six (!) languages served her well…but first she had been an ambulance driver in the French Army (shades of Hemingway).   She served with the OSS and CIA and was not just incredibly lucky…she was very, very good.  I could say a lot more but that would be a spoiler so get it and block out a chunk of time, you'll need it.
Carole recommends:
The Giver of Stars by JoJo Moyes
It's 1937 and an Englishwoman relocated to Kentucky by an emotionally distant husband, joins the Horseback Librarians of Kentucky, a group put together by Eleanor Roosevelt in to distribute "knowledge" to rural Kentuckians. This is an engaging story based on true historical facts and I loved it! Not only does it give us a glimpse of life in rural America before the war but it also shows what life was like for women long before women's lib hit the scene.
Kim recommends:
The Spaces Between Us by Stacia Tolman
The Spaces Between Us is a YA novel that kept surprising and intriguing me, all the way through.  Serena Velasco, the smart and smart-mouthed heroine, lives in a small town in Maine where the local factory has closed down, and people seem trapped by economics and the assumptions made by others and themselves.  Her best friend has as many contradictions as her name, Melody Grimshaw.  The book itself is sometimes grim but also has descriptive passages of stunning beauty.  Serena's first-person narration is at times laugh-out-loud funny.  The book crosses genres, so at times it's a mystery, at others a romance.  And it's a school story, too, with Serena's conflicts with teachers and the principal, who happens to be Serena's mother.  Recommended for older teens, although there is enough depth here that I think many adults would enjoy the novel as well.
Jasmine recommends:
This is a fascinating book that explores the meaning of consciousness and sentience. The friendships between both Caitlin and the web intelligence, and Shoshana and Hobo (a chimp-bonobo hybrid) are really engaging and interesting.
A blind girl named Caitlin gets an experimental implant that will supposedly give her sight, but instead lets her see directly onto the World Wide Web. Slowly she becomes aware of a consciousness that has spontaneously emerged from the web. Caitlin shows the consciousness how to use the internet to learn, and they eventually learn to communicate with each other. There is also a great story line about Hobo, who communicates in sign language and paints portraits of Shoshana (a chimp language researcher).
Peggy recommends:
Harry Potter Complete 8-Film Series (DVDs)
These movies bring the world of Harry Potter to life. I highly recommend you read the books AND listen to the audiobooks narrated by Jim Dale then watch the movies. I've been binging all three formats for years. They are just that good.
Purely delightful. Elton John in his own words. Find out what made him who he is. Hint: he wasn't always a prima dona.
Valerie recommends:
Big Fish: A Novel of Mythic Proportions by Daniel Wallace
William Bloom has had to listen to all of his father's tall tales for decades. When his father is diagnosed with a fatal disease, he endeavors to get the true stories from his father before it's too late. I love this book because I cherish storytelling, and know storytellers like the father in this book.
Dennis recommends: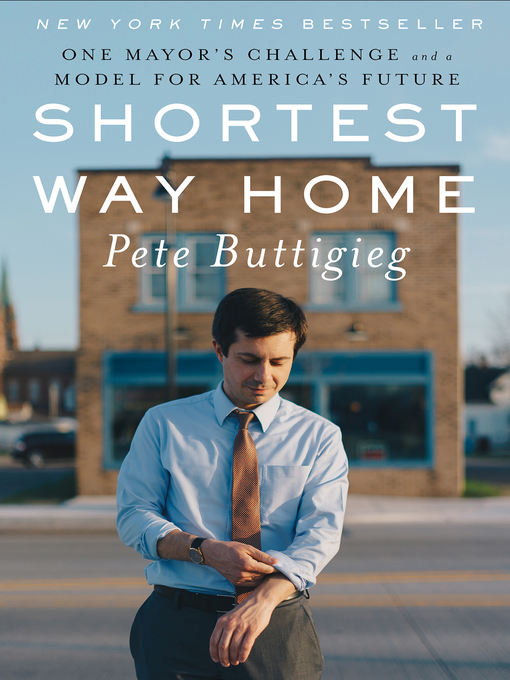 Shortest Way Home by Pete Buttigieg
Pete Buttigieg, born in Indiana in 1982, is currently serving his second term as mayor of South Bend , Indiana.  A Rhodes Scholar and Navy veteran, he was educated at Harvard and Oxford.  The book narrates the heroic transformation of a "dying city" [Newsweek] into nothing less than a shining model of urban reinvention.  The Shortest Way Home is a lucky day pick at the library with many requests for it.  I offer no political opinion, simply doing homework for the upcoming presidential election.  I had an uncle that was a mayor.
I also recommend these CD'S played on KNYO102.7 & KNYO.ORG this past Friday. They were:
Atmospheres by Caribbean Retreat (CD) a festive celebration as steel drums and other authentic instruments evoke the lively spirit of the islands.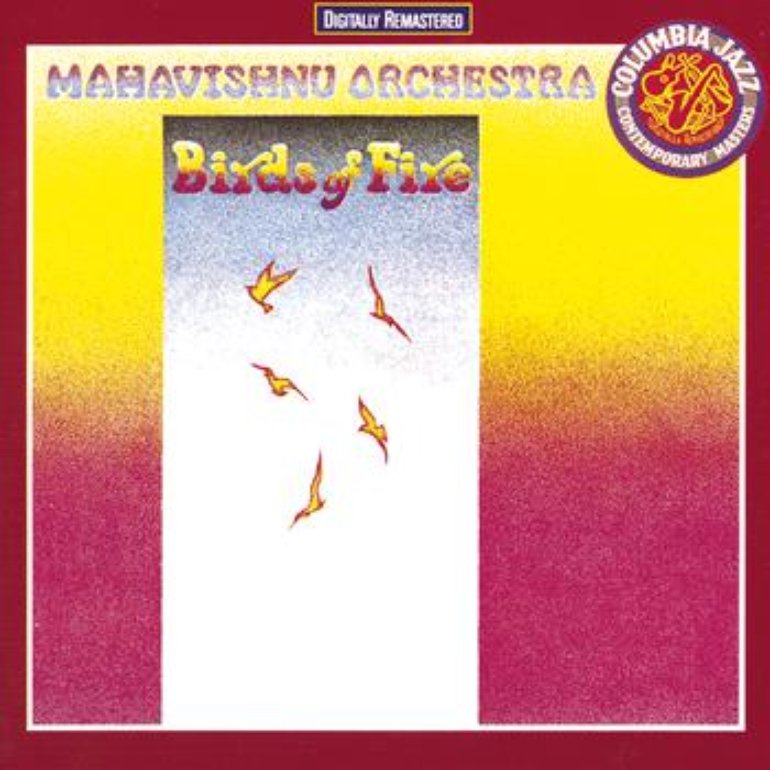 Birds of Fire by Mahavishnu Orchestra (CD) a jazz-rock fusion of music played by great accomplished musicians like John McLaughlin playing guitar and group leader.
Timepieces by Eric Clapton.  The best of Eric Clapton.
Check out The Library Hour with Dennis Dias every Friday @ 2 pm on KNYO 102.7 & KNYO.org.
November 2019 Picks
Peggy recommends:
The Stranger Inside by Lisa Unger
After a traumatic ordeal, three childhood friends are split, in more ways than one. A riveting psychological thriller. Not just a cheap read, either. Ms. Unger has packed this novel with a lot of information and timely research. Kept me on my toes and I found I couldn't put it down.
This is Lisa Unger's seventeenth novel. Why haven't I found her before this?
Freeing Finch by local author, Ginny Rorby
Eleven-year-old Finch has lost her mother, has an absent father and a secret she's afraid to let out. In the face of adversity, Finch and the stray dog she tries to befriend have to overcome adversity to find love, home and acceptance. Ginny Rorby has done an excellent job capturing the essence of what it's like to be an eleven-year-old coming of age in a rural area where it's hard to find where you belong especially in a time of great diversity. And it's fun to recognize all the local places!
Kim recommends:
You Are Light is a lovely picture book with a simple but lovely message. Each page has circles with plastic "panes" in different shades of color, starting with the primary colors and moving on to the secondary. The colors dance across the book, especially if you hold the book up to the sunlight. The text celebrates how light helps nature, as in the opening, "This is the light to warm the sky and hug the land," and the ending explains the title: "This light is you. And you are light." I think babies and toddlers would enjoy the visuals (and board book format), but even children up to about eight would relish the combination of art and science.
Valerie recommends:
In the Garden Trilogy by Nora Roberts
Set in the south, the story begins with a historic mansion. Three women are unknowingly bound together in order to discover the mystery haunting the house for generations. Beginning a successful floral business also leads to some interesting acquaintances for the three companions. I loved reading this series because of all the descriptions of the flowers and their different meanings and sentimental values. It was another feel-good romance story from Nora Roberts.
Jasmine recommends:
Inkheart is about stories and the power of stories. When Meggie's father reads aloud, objects and even characters literally come to life out of the story. But the price is that something (or someone) must take their place in the book. I could see myself in Meggie because I love books just as much as she does, and I love her relationship with her dad. This book is beautiful, fun, creative, and perfect for anyone who loves stories.
John recommends:
The Best of Damon Runyon:  Fifteen stories by Damon Runyon
This book was published in 1945 and I always like his stories.  I thought I had read this book about ten years ago, but I hadn't and I was very glad to find new stories.  Many of the characters (most) were familiar because I had read a book of his stories and listened to the Damon Runyon Theater radio show.  This one is a page turner that will have you looking for more!  Enjoy.
Dennis recommends:
Brief Answers to the Big Questions by Stephen Hawking (Available at Fort Bragg Library in large print as a LUCKY DAY PICK.)
Stephen Hawking, the author, is the most renowned scientist since Einstein.  Hawking is known both for his ground breaking work in physics and cosmology and his mischievous sense of humor. I found the book intriguing and very interesting in that Hawking answers the ten most asked questions not in complicated mathematical equations, but in simple language anyone can understand and does so within a concise two hundred pages.  1. Is there a God?  2. How did it begin?  3. Is there other intelligent life in the universe?  4. Can we predict the future?  5. What is a black hole?  6. Is time travel possible?  7. Will we survive on earth?  8. Should we colonize space?  9. Will artificial intelligence outsmart us? 10. How do we shape the future?  Stephen Hawking has done research with a thousand top scientists from around the world.  I think readers will find the explanations to the questions as fascinating as I did!
Below are some CDs available for check out that I had fun playing Friday at 2 pm on KNYO 107.7 FM and KNYO.ORG.
Joe Cool's Blues by Wynton and Ellis Marsalis a CD of Charlie Brown theme music.
The Best of the ALLMAN BROTHERS BAND (Allman Brothers Band).
LIVE AT THE HOLLYWOOD BOWL (Beatles).
Amie recommends:
Maybe the best sequel ever written. Red rum. Red rum.
I vowed to never read Stephen King again (perhaps I've already whined about this to you), but Mr. King said a few years back that he was no longer going to write novels and was only going to write monthly articles for Entertainment Weekly, so I purchased a subscription and waited for my monthly dose. And then the prolific turkey noodle went and started writing more novels— peeved me off. And I was stuck with a stupid subscription to EW. Kill me now.
Anyway, I tiny-bit forgave him a few months ago and have read probably five of the thousands he's written since the EW fiasco, Doctor Sleep being the best!
Little Danny Torrance is all growed up and having settled into his gift, finds himself mixed up in the battle between the not-so-nice True Knots and the powerful twelve-year-old Abra—the shine is strong with that one. It is spectacular and as terrifying as it should be.
The Truth Is a Cave in the Black Mountains by Neil Gaiman  Audiobook
You ask me if I can forgive myself? I can forgive myself . . .
And so begins a plaguing story of family, the otherworld, and a search for hidden treasure.
. . . for many things. For where I left him. For what I did.
I didn't read this, I listened to it on a hard road trip to say goodbye. Neil Gaiman reads his own brilliant story accompanied by an original score from FourPlay String Quartet, and it haunts you while it becomes your new favorite thing. I suggest you borrow it for all of your holiday travels over the river and through the woods. You will thank me.
Planes, Trains, and Automobiles DVD
Still one of the funniest, heartfelt films ever. EVER. If you've never seen this, Steve Martin and John Candy are at their best, you will not be disappointed. And if you have seen it—well—you know. So, watch it again.
Every one of your family members is portrayed in this hysterical family flick about going home and not wanting to.
October 2019 Picks
Kim recommends:
We Are the Perfect Girl by Ariel Kaplan
We Are the Perfect Girl is a gender-flipped contemporary YA version of Cyrano de Bergerac, and so it's a little like the '90s movie The Truth About Cats and Dogs. Narrator Aphra is big-nosed and witty, while her best friend Bethany is shy and beautiful. They both have a crush on Greg, who's handsome, kind, athletic, and able to speak six languages, yet not perfect. When Aphra pretends to be a chatbot to keep from failing a school assignment to design an app, the triangle gets more complicated. The novel manages to address the topic of body image, provide a likable and believable family for Aphra, and keep the reader wanting more, despite the formula concept. Aphra is hilarious, but she's not the only one who's quotable. This book is like the cupcakes that the characters keep eating: sweet fluff with heft and depth.
Amie recommends:
American Predator by Maureen Callahan
Have you heard of Israel Keyes? Me either.
Israel Keyes is the creepiest serial killer to date (probably). His MO was to not have an MO. How do you protect yourself from that?!?
For fifteen years (as far as we know), he traveled the United States, Canada, Mexico, and a few spots abroad—freaking killing people. Torturing and killing people. And was only caught by a fluke.
Great.
And the only way the FBI knew was because he told them. How the heck do you outsmart the smartest people in law enforcement?
Read it, then have nightmares for the rest of your life and be suspicious of everyone, even me. Mwahahaha.
Rocketman (DVD)
I didn't think I'd like it and I was right: I LOVED IT! I'm still singing. Be ready to sing. And I didn't even hate the kid who played him.
Peggy recommends:
The Long Call by Ann Cleeves
I was saddened when I found out Ann Cleeves wasn't going to write any more Shetland books and pouted when she said she was introducing a new detective. I didn't want to like this new series because I love Vera Stanhope and Jimmy Perez. But, alas, I not only liked it, I couldn't put it down! True to her other detectives, Ms Cleeves writes Matthew Venn as if she knew him personally. I look forward to many more mysteries with these new characters.
An Irish Country Doctor by Patrick Taylor
My recently deceased mother loved this Irish Country Doctor series. Up to now, I've avoided them, thought they might be too simple or trite. But when she passed away I decided to give them a try, maybe to be closer to her or maybe just because Ireland was one of our favorite places to be together. I don't know. I just know I loved this one and look forward to reading the rest.
Secret Life of Pets 2 (DVD)
I loved the first one so much, I had to see this one. And it didn't disappoint.
Max the terrier has a lot of life changes to cope with, not the least of which is facing his own fears. But after spending time with Rooster, the farm dog, he is ready for anything. Can Max put aside his own inhibitions to save the life of another? Watch it to find out! My favorite thing about these movies is how right on they are with the animals' behavior. Watching a bored cat bat at the door stop to make it boing, over and over and over, was perfect. I have a cat who does this on a daily basis. Cracked me up!
Dennis recommends:
Basic Essentials Using GPS by Bruce Grubbs (who holds airline transport Pilot and Instrument Flight Instructor Certificates.)
Put away those bulky books and monster manuals.  Learn how to use Global Positioning System to navigate on land and water in a convenient seventy two page paperback.
Clear, comprehensive and superbly illustrated, GALAXY is an unforgettable guide to the mysteries of the cosmos.  It is certain to appeal to stargazers everywhere with 1
08 color illustrations. In fourteen billion years we now have hundreds of billions of galaxies in the observable universe, each containing hundreds of billions of suns.
A great follow up to the book Galaxy is a DVD entitled Into the Universe with the world's most famous scientific mind, Stephen Hawking of Cambridge University.  This video is the ultimate guide to the universe, a fantastic adventure based on real science- spanning the whole of space and time.
Blackbeard: terror at sea (DVD)
Blackbeard: terror at sea , a non-fiction National Geographic, is my next pick for factual information.  The legend is real and if you like Pirates of the Caribbean or author Patrick O'Brian you will enjoy the DVD as much as I did.
Blackbeard: terror at sea features sea chases, cannon battles and swordplay.  Blackbeard, Englishman Edward Teach captured forty ships in two years.  A pirate was an excellent sailor.  Democracy was the way of business on board.  Pirates voted on everything including who was captain.
John recommends:
Four of a Kind by Erma Bombeck
Includes The Grass is Always Greener Over the Septic Tank, If Life Is a Bowl of Cherries–What Am I Doing in the Pits?, Aunt Erma's Cope Book–How to Get from Monday to Friday…in 12 Days and Motherhood:  The Second Oldest Profession   
Erma Bombeck  is extremely funny in a cynical but realistic way.  I remember a story she wrote titled The Week the House Died, in which every appliance gave up at the same time.  Water heater, dryer, washer, all gave up the ghost but she managed to relate the tale so that the reader was not only sympathetic but also amused.  I also recall one in which she is exasperated with her almost adult children still at home and one of them suggests she motivate them to get their own lives.  Empty nest, and the ongoing joys of home ownership.  Very funny.  Even for renters like me.
Valerie recommends: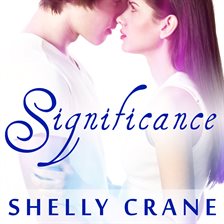 Significance by Shelly Crane  (Only available on Hoopla)
Maggie is a seventeen-year-old getting over her first real break-up. On her way over to her friend's house, she ends up saving a guy's life. The moment she touches his hand, powerful emotions and hidden abilities begin to surface. She never knew that soulmates existed, and now she can't decide if it's a burden or a blessing. I like this series because it takes the concept of soulmates and gives it a supernatural twist.
World War III has devastated the earth, but a lucky few make their way to rural Alaska where the radiation and war hasn't ravaged the land. Juneau is one of the acclaimed hunters of her group. One day after a hunt, she hears a helicopter overhead and runs home to find that all of her people were taken. As she journeys to find them, she discovers that her parents and elders had been keeping secrets from all of the younger people. I enjoyed this series because it had extreme plot twists right from the beginning.
September 2019 Picks
Peggy recommends:
A Better Man by Louise Penny
It's Gamache's first day back as head of the homicide department, a job he temporarily shares with his previous second-in-command, Jean-Guy Beauvoir. Flood waters are rising across the province. In the middle of the turmoil a father approaches Gamache, pleading for help in finding his daughter. As crisis piles upon crisis, Gamache tries to hold off the encroaching chaos, and realizes the search for Vivienne Godin should be abandoned. But with a daughter of his own, he finds himself developing a profound, and perhaps unwise, empathy for her distraught father.
Another great Gamache read! Once again, a Louise Penny book I couldn't put down. With over 200 requests, I recommend you get on the list now or, if you're feeling lucky, you can take your chances our Lucky Day copy will be on the shelf when you walk in. Up to you but this one is a don't miss!
Testaments by Margaret Atwood
From Amazon: "This sequel picks up the story fifteen years after Offred stepped into the unknown, with the explosive testaments of three female narrators from Gilead."
"Dear Readers: Everything you've ever asked me about Gilead and its inner workings is the inspiration for this book. Well, almost everything! The other inspiration is the world we've been living in." —Margaret Atwood
In this chilling follow-up  to The Handmaid's Tale, Margaret Atwood answers the questions that have left us hanging for decades. Well worth the read. (long listed for the Man Booker Prize)
John recommends:
The Bear in the Attic by Patrick F. McManus
In this book McManus returns to many episodes of his childhood but now from the perspective of a grandparent.  If you liked Rancid Crabtree, and the others in his first books or if you haven't met them yet, you are in for a treat.  This is a good one.  Now I need to inventory my shelf to see which I don't have, and get them…
Kim recommends:
Ra the Mighty: Cat Detective aka Cat Detective by  Audrey Butler Greenfield
Cat Detective is the first in a brand-new series about the Pharaoh's Cat in Ancient Egypt becoming a reluctant sleuth, with the help of his clever sidekick, a dung beetle.  This is a quick, funny read for grades 3 to 6, and it would also work as a read-aloud for younger kids.
Dennis recommends:
Social Security Works by  Nancy J Altman
This book is about why Social Security isn't going broke and how expanding it would help us all. It was very informative.
Life and Death of a Star (Astronomy Magazine's Infinite Cosmos DVD Series)   and
After watching several science fiction shows, I decided to check out some real science programs. These two DVDs amazed me. To see the reality of what's really happening in space and with our own space program was incredible.  I liked Life and Death of a Star because it had stunning supernova explosions. In Roving Mars you experience the Mars rovers, Spirit and Opportunity, first hand in an their awe-inspiring journeys to the red planet. Roving Mars made me feel like I was actually standing on the planet, Mars.
Grateful Dead by Grateful Dead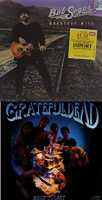 and
Bob Seeger and the Silver Bullet Band(CDs)
I like these two bands and after playing them on the KNYO Radio Hour with Dennis Dias Fridays at 2 pm, I wanted to make sure everyone knows you don't have to wait to hear these two classic bands on the radio—you can check them out at the library!
Valerie recommends:
His Majesty's Dragon (Book 1 in the Temeraire Series) by Naomi Novik
Captain William Laurence is on a lengthy mission for the British Navy. Napoleon and his troops are gaining ground in the war, but after a brutal skirmish Laurence happens upon a treasure that may tip the scales in England's favor. He procures a nearly-hatched dragon egg.  However, before the mission can be completed Laurence is forced to make a decision that will affect the rest of his career and his life in the British Armed Forces. I enjoy this series because it shows a very loving relationship between a male character and his male companion. I find that many books can be lacking in representing loving male friendships.
Dreamer's Pool (Book 1 in the Blackthorn & Grim Series) by Juliet Marillier
Blackthorn is a healer who has been unjustly accused of starting a fire that killed her family. While imprisoned she reluctantly befriends the other prisoners, including one named Grim. Blackthorn is given the opportunity to escape her imprisonment, but it comes at a price—a price that she will pay for the next seven years of her life. As the story unfolds, the reader learns more about the magical world that Marillier has created. I enjoy this series because it uses magical elements to bring up topics of self-improvement and forgiveness.
August 2019 Picks
John recommends:
You're Not Lost if You Can Still See the Truck by Bill Heavey
I'm going to be objective here but it will be difficult.  My goal in reading Bill Heavey, was to find a writer like Patrick F. McManus.  Now I need to figure out which of McManus' books I do not have and get them.  Bill Heavey is not Pat McManus but he is interesting and, having read two of his earlier books, his writing has improved in this one.
You're Not Lost if You Can Still See the Truck is a compilation of his magazine articles.  One caveat, however, is if, like me, you are severely affected by stories of sudden infant death, you might want to skip the story: Suddenly She Was Gone.  Also if you are offended by hunting and fishing you might want to skip the whole book or read only the sections on gathering.
Kim recommends:
In the Woods by Carrie Jones and Steven E. Wedel
In the Woods tells of the surprising relationship between Chrystal, the cynical daughter of a cryptozoologist who has a theory that Bigfoot is actually a vampire, and Logan, a sensible Oklahoma farm boy who witnessed a monster ripping off a calf's head.  The story successfully blends horror, action, humor, and, yes, teen romance, while also being a celebration of family, biological and found.
Valerie recommends:
Practical Magic by Alice Hoffman
Sally and Gillian have known they were different since they were little girls. Due to unfortunate circumstances, they have to move in with their elderly aunts, who encourage them to be open to their weird family quirk: they are all witches and they are all cursed. I love this book because of the wise advice and the beautiful sayings that I now have in my repertoire.
Hitchhiker's Guide to the Galaxy by Douglas Adams
Arthur Dent is the most average guy, and the last person you'd ever expect to save the planet. Of course, he doesn't save the planet. The earth explodes, but right before that, Arthur manages to tag along with a hitchhiker, thereby beginning a circuitous intergalactic journey. I enjoyed this book because the humor would still catch me by surprise halfway through the book.
Dennis recommends:
This Fight is our Fight by Senator Elizabeth Warren
Elizabeth Warren, one of the nation's most influential progressives and longtime champion of working families and the middle class, is the senior senator from Massachusetts.  A former Harvard Law School professor, she is the author of ten previous books, including A Fighting Chance, a national bestseller that received widespread critical acclaim.
Peggy recommends:
The Word is Murder by Anthony Horowitz
Okay, I admit I wanted to read this based on the cover and I know you can't judge a book blah, blah, blah. But this one panned out!
I didn't know when I started it, but The Word is Murder was written by well-known screenwriter, Anthony Horowitz, who created both the Midsomer Murders and Foyle's War series. He also wrote the Magpie Murders, an attempt at walking in Agatha Christie's shoe (my all-time favorite mystery author) and the Sherlockian Moriarty. The Word is Murder is unique among Tony's work because in this novel he not only writes an intriguing mystery but he inserts a fictionalized version of himself into the story as the author who helps the irritable detective solve the crime (ala Castle, and who doesn't love Castle?).
How can you pass on a book whose tagline is "She planned her own funeral but did she arrange her own murder?"  I couldn't. How about you?
PS Horowitz is also the bestselling author of the Young Adult series, Alex Rider so this new series is not his first pony ride.
Jasmine recommends:
The Prophecy of the Stones by Flavia Bujor
This book is a beautiful little fantasy written by Flavia when she was thirteen. The story has twists and turns, colorful characters, and I love the part where Death goes on strike.
Three young girls are drawn together on their fourteenth birthdays, and must set out on a quest to fulfill an ancient prophecy. Each armed with a magical stone, they must work together and save the magical land called Fairytale. Meanwhile in modern day Paris, a girl named Joa dreams their story while fighting for her life in a hospital bed.
July 2019 Picks
Jasmine recommends:
A Dog's Purpose by W. Bruce Cameron
A dog lives life after life, always wondering—what is his true purpose? After his life as a stray mutt is cut short, he is surprised to find himself reborn as a golden retriever. In his new life, he finds his way to a boy named Ethan and the love they share shapes the rest of his lives as he is reborn yet again. This book is touching, funny, and amazing at describing everything from the dog's perspective. It's so, so good, and I highly recommend it to anyone who loves or has ever loved a dog.
Karen recommends:
Library at the Edge of the World by Felicity Hayes-McCoy
Wonderful story about a Librarian in a rural Irish town, who also drives the mobile library to the rural countryside, who rediscovers her place and herself as the village comes together to save the library. Charming read filled with interesting characters.
Rules by Cynthia Lord
A must read for everyone. This is a great book for youth and adults to read about a tween girl who struggles with having an autistic brother and it takes another special needs tween to help her figure it out. Great story!!
Peggy recommends:
How to Survive the Loss of a Love by Melba Colgrove, Peter McWilliams and Harold Bloomfield
Someone gave me this book when my father died nearly 40 years ago and I've given it to anyone close to me who has suffered a loss since. It's a short, easy read but full of really good hints and helpful ideas on how to cope. Each page has ideas for getting through the daily challenges faced in grieving, be it a loss by death, the loss of a job, a break-up or whatever. It helps to know you're not alone with these feelings and there is hope for the future.

Harry Potter series (sound recordings) by J K Rowling; read by Jim Dale
I can't believe I haven't recommended these audiobooks before especially since I listen to these books EVERY NIGHT. Jim Dale brings these characters to life like no other can. The magical world JK Rowling created just comes to life through his voice and, having seen the  movies, I can picture each character as they progress through the series. Plus, I learn something new about the books and characters each time I listen. I drive my family nuts with this obsession because we can't go anywhere or do anything without listening to the world of Harry Potter.
Give these a try. I swear you'll agree these are the best books to listen to. They will spoil you and you'll be disappointed that Jim Dale isn't reading all of your books.
Dennis recommends:
Duke Ellington Reader edited by Mark Tucker
Duke Ellington is universally recognized as one of the towering figures of 20th-century music, both a brilliant composer and one of the preeminent musicians in jazz history.  The book includes over a hundred selections–interviews, critical essays, reviews, memoirs, and over a dozen writings by Ellington himself.
Duke Ellington Greatest Hits (music cd)
Check out some of the music talked about in the book.
Kim recommends:
Truly Devious by Maureen Johnson
Truly Devious is a YA novel that is about things not being what they seem and is itself not what it appears on the surface.  Yes, it's a boarding-school-set mystery with a love interest and mild political satire, but there are in fact two mysteries, one contemporary and one still unsolved from the 1930s.  The love interest is handled in a different way than I'm used to seeing in YA.  Yes, there's the bickering and miscommunication, but it comes from the characters (both what they seem and who they really are), and it's never entirely clear if we should want the two to get together.  The heroine is herself a sleuth who does questionable things and is in fact questioned on them, so she's a mystery to be solved, too.  The cliff-hanger ending (I've been waiting impatiently for weeks for the sequel to come in as a request) is perhaps the most truly devious part of the entire book, and yet it makes its own peculiar sense.
John recommends: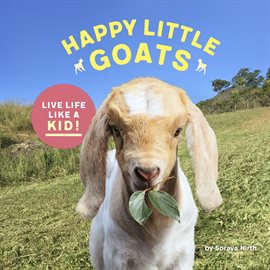 Happy Little Goats by Soraya Hirth
(available as an ebook from Hoopla)
This picture book has lots of cute baby goats.
Valerie recommends:

The Mediator: Shadowland by Meg Cabot
Susannah Simon or Sus, as she likes to be called, is a mediator who is just trying to be a normal high school girl. She is one of the few people in the world who has the ability to speak and interact with the dead, which has made her quest for normalcy a little difficult. I enjoyed this read because I liked how Sus does not compromise who she is no matter how badly she wants to fit in.
Georgia has just died, but instead of moving on to the great beyond, she has been charged with being a reaper. The reapers are given the names of the people that are supposed to die that die, and then the reapers must trigger the death of that person. Georgia ends up with an odd bunch of reapers who contribute to Georgia's already weird life-after-death experience. I love this show because even though Georgia is a very sarcastic and abrasive person, she has a code of conduct and a soft heart.
June 2019 Picks
Amie recommends:
"In an unnamed city, middle sister stands out for the wrong reasons. She reads while walking, for one. And she has been taking French night classes downtown. So when a local paramilitary known as the milkman begins pursuing her, she suddenly becomes 'interesting,' the last thing she ever wanted to be. Despite middle sister's attempts to avoid him―and to keep her mother from finding out about her maybe-boyfriend―rumors spread and the threat of violence lingers. Milkman is a story of the way inaction can have enormous repercussions, in a time when the wrong flag, wrong religion, or even a sunset can be subversive. Told with ferocious energy and sly, wicked humor, Milkman establishes Anna Burns as one of the most consequential voices of our day."
One of my favorite patrons told me the main character of this book talks like me, so I had to read it. And now I'm telling you, you have to read it.
The Artic (DVD)
"A man stranded in the Arctic after an airplane crash must decide whether to remain in the safety of his makeshift camp or to embark on a deadly trek through the unknown."
My new boyfriend—Mads Mikkelsen—outshines the breathtaking scenery in this terrifying survival story. For real. He was fantabulous! The bear was fantabulous! The Artic was fantabulous!
Peggy recommends:
Earth Abides by George R Stewart
This post-apocalyptic novel was written in 1949, long before The Road by Cormac McCarthy, Alas, Babylon by Frank Pat, or even The Stand by Stephen King (who stated this book was the inspiration for The Stand) and it scared the pants off us. Earth Abides is the story of the end of civilization as we know it. It's the 1940s and the main character, Isherwood Williams, returns from isolation in the mountains to find most of the inhabitants of the city of Berkeley, CA have succumbed to a horrific disease. Alone and baffled about his own survival, he sets out seeking answers and looking for other survivors.
This truly is the best end of the world book I've ever read.
John recommends:
Everything Trump Touches Dies by Rick Wilson 
Everything Trump Touches Dies is by a long-time Republican campaign strategist.  Not Carl Rove and definitely not a Bernie supporter.  The author is extremely familiar with the intricacies of the White House and the people who are there.  This book commands respect.  A page turner.
Coconut Cowboy is the latest in the ongoing voyage for the nostalgic history of Florida by Serge A. Storms and his sidekick Coleman.  In this book they become involved against county corruption.  They befriend a geologist and help even the score after his house is swallowed by a sink hole.  Twists and turns and some usual "object lessons" along the way.  This is more like some of the earlier books after The Pope of Palm Beach, in which Dorsey proved he had an education and has read books (note the cited titles).  In Coconut Cowboy, Serge (never predictable) decides to go "Easy Rider" and gets a chopper.  After Coleman proves incapable of staying on the bike, he adds a sidecar.  Proofreaders may wonder why when the bike has a sidecar, he has to put the side stand down, but I quibble.  Another don't miss for Dorsey fans and future Dorsey fans.  Enjoy
Kim recommends:
The One and Only Ivan by Katherine Applegate
The One and Only Ivan is about a silverback gorilla who lives in a circus-themed mall, where his best friends are a free-spirited dog and a wise old elephant.  Their owner, Mack, is greedy and abusive, although even he is "humanized" by the end.  As for Ivan, he has to learn how to be a leader as well as a dreamer and an artist.  When a baby elephant named Ruby joins the troupe, Ivan starts to come into his own, with the help of a sympathetic girl and her father the mall's custodian.  Ivan's narrative voice is at once naive and weary, wary and hopeful, with his observations alternately touching, funny, and sad.  This novel, which I'd recommend for ages nine and up (maybe a year or two younger as a read-aloud), won the 2013 Newbery Award.
Dennis recommends:
Jester's Fortune by Dewey Lambdin 
It's 1796.  Alan Lewrie and his 18-gun sloop Jester take on the enemy as Napoleon Bonaparte makes his presence felt in the Mediterranean. Eager to fight the French, Lewrie is uneasy when his squadron commander decides to enter into an alliance with Serbian pirates on the Croatian coast.
Valerie recommends:
Call Me By Your Name by André Aciman
Seventeen-year-old Elio vacations with his family every summer on the island of Pantelleria, Italy. His father is a university professor, and offers the opportunity for graduate students to live and work with him for the summer. Doctorate student, Oliver, is mysterious and standoffish, and Elio is enthralled by him. Conflicted about newfound desires, Elio attempts to distract himself with other love interests. However, the pull of attraction between Elio and Oliver is too strong.
Moon Called by Patricia Briggs
Mercedes Thompson is not just a car mechanic in the Tri-Cities area. She is also a walker: a person who can shift to the form of a coyote. Growing up in a werewolf pack has made her tough and self-reliant, but Mercy is blind-sided when she finds out that her werewolf neighbor, Adam, has claimed her as his mate. She's also wary of the new young werewolf she's hired as an extra hand at the shop. Chaos ensues when Mercy tries to help the young werewolf and it seems that chaos is far from done with her.
May 2019 Picks
Kim recommends:
The Wild Robot by Peter Brown has, despite its action scenes, a gentle, wistful quality, a little like the classic My Father's Dragon by Ruth Stiles Gannett.  It is also dryly funny.  The title character, Roz, first gains consciousness on an island and has to learn how to survive and how to live, making a few enemies and many friends among the local animals, sort of like a futuristic Island of the Blue Dolphins.  There's a deeper, philosophical side to the book, but it would work as a read-aloud for as young as five.  The text is supported by Brown's haunting yet simple black & white artwork, which is in turns whimsical and lovely.
Peggy recommends:
Before She Was Found by Heather Gudenkaupf
For twelve-year-old Cora Landry and her friends Violet and Jordyn, it was supposed to be an ordinary sleepover–movies and Ouija and talking about boys. But when they decide to sneak out to go to the abandoned rail yard on the outskirts of town, little do they know that their innocent games will have dangerous consequences.
This book is a page turner from the get-go. Told in varying voices (Violet's mother, Cora's journal, a psychologist's observations, etc), this is a gripping story of trust and betrayal and the fear of not belonging. Heather Gudenkaupf has done it again! Her other titles are The Weight of Silence, Not a Sound, Little Lies, and One Breath Away.
Tending Roses was my mother-in-law's favorite book of all time, which says a lot because she was well read and was never seen without a book. She loved this book because of the special relationships depicted between the old and the young, the bittersweet reality of growing old and the bonding that takes place when people share their deepest thoughts and emotions. This is the the story of a young woman who moves her family to her grandmother's farm to try and persuade her grandmother to move into a nursing home. While there, her experiences move her to have second thoughts about family, love and the cycle of life. My mother-in-law wasn't mistaken. This is a great read.
Valerie recommends:
Beautiful Disaster by Jamie McGuire
Abby has finally left her past behind and made it to Eastern University with her best friend, America. The two girls make fast friends with some fraternity guys. One of the first weekends on campus, the girls end up attending a secret fighting circle where young men fight for money. Despite her efforts to live a different life, Abby is drawn to one of the fighters, and Travis is very drawn to her. Unexplainable feelings and connection between the two cause havoc for everyone around them.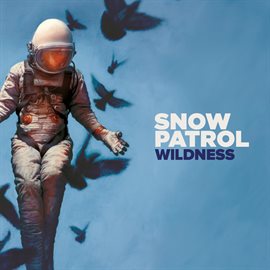 Wildness by Snow Patrol (available on Hoopla)
Snow Patrol is an alternative band from Ireland. Their music is very mellow and brooding. I've listened to Snow Patrol since I was in high school, and they've consistently come out with great albums. I never skip a single song on this album!
John recommends:
The Lust Lizard of Melancholy Cove by Christopher Moore
This book has outrageous situations and totally unexpected consequences.  Placebos may have a much better profit margin than actual medications but they only work by faith and these didn't.  In this early book, Christopher Moore is both hilarious and engaging.  The book is a page turner.  Maybe there is a Loch Ness Monster.  Or at least a Melancholy Cove Monster.  Enjoy
Dan recommends:
The Beardless Warriors by Richard Matheson
In 1960, Richard Matheson, author of I Am Legend & many Twilight Zone episodes, wrote a gripping novel based on his experience as a young infantryman in WW2. Set in late 1944 Germany, the story traces 15 harrowing days in a US Army Rifle Squad. The only adult is the Sergeant; the rest are eighteen–each experiencing their first days of combat. Main character, Hack, and the young crew are thrown at the Germans in battle after battle. Each soldier is distinct and each death is meaningful. Hack grows up very quickly, having to steer between suicidal recklessness and homicidal rage. It is rare to find a moral fable that is also a page turner. The psychological terror of each moment is what grabs the reader.
Dennis recommends:
Sailing Alone Around the World by Capt. Joshua Slocum  (also available as a downloadable book)
Captain Joshua Slocum's voyage around the world in the 37 foot sloop the Spray in 1895 stands as one of the greatest sea adventures of all time.  His classic narrative of the 46,000 mile circumnavigation of the globe continues to enjoy immense popularity throughout the world.  In Dolphin Isle marina next to my boat Metal Magic is Briar Rose a replica of Captain Slocum's boat the Spray.
April 2019 Picks
John recommends:
The Library Book by Susan Orlean
The Library Book is possibly the best nonfiction book I've ever read.  This book isn't just good, it may be Pulitzer good.  Hard to imagine that a history of the LA county museum and the fire in 1986 (a year before the Fort Bragg Library fire) could be so interesting.  Extremely well researched and very well written, I now have to look at her other books.
The Truth a novel of Discworld is about journalism and human (and other races) nature.  You will want to have a bookmark for this one because there are no chapters.  I want to take this opportunity to thank Mallory Fraser (not sure of the spelling, sorry) for telling me about Terry Pratchett.  Meanwhile back at the book, if you like fantasy with a sense of humor, you'll love this.  There is a photo journalist vampire who has taken the pledge and is overcome every time he takes an "iconograph", actually it's the dark light illumination that gets him.  Political intrigue and severe family unpleasantness plus the usual mix of trolls, gnomes, golems, gargoyles, and a werewolf.  There is also a cameo appearance by DEATH.  The Reaper has an amusing sense of humor.  Enjoy
Kim recommends:
Nothing by Annie Barrows is about two fifteen-year-old girls, Charlotte and Frankie, who think their lives are boring, but their story is hilarious, capturing the weirdness of everyday life.  Barrows parodies the YA novels where tragic things happen to the main characters, sometimes one right after another, but she shows the pain and stress of friends changing, growing apart, and then reuniting, while families can be loving and annoying.  Recommended particularly for girls 13 and up, although anyone who reads contemporary teen novels might get a kick out of this one.
Amie recommends:
The Princess Bride by William Goldman
This book is 90% responsible for my UCSC failure.
This is my favorite book in all the world, though I have never read it.
How is such a thing possible? I'll do my best to explain…
"Chapter One. The Bride." He held up the book then. "I'm reading it to you for relax." He practically shoved the book in my face. "By S. Morgenstern. Great Florinese writer. The Princess Bride. He too came to America. S. Morgenstern. Dead now in New York. The English is his own. He spoke eight tongues." Here my father put down the book and held up all his fingers. "Eight. Once, in Florin City, I was in his café." He shook his head now; he was always doing that, my father, shaking his head when he'd said it wrong. "Not his café. He was in it, me too, the same time. I saw him. S. Morgenstern. He had head like this, that big," and he shaped his hands like a big balloon. "Great man in Florin City. Not so much in America."
"Has it got any sports in it?"
"Fencing. Fighting. Torture. Poison. True love. Hate. Revenge. Giants. Hunters. Bad men. Good men. Beautifulest ladies. Snakes. Spiders. Beasts of all natures and descriptions. Pain. Death. Brave men. Coward men. Strongest men. Chases. Escapes. Lies. Truths. Passion. Miracles."—William Golding
"Collin must make it through his final three days of probation for a chance at a new beginning. He and his troublemaking childhood best friend, Miles, work as movers, and when Collin witnesses a police shooting, the two men's friendship is tested as they grapple with identity and their changed realities in the rapidly-gentrifying neighborhood they grew up inches."
I am still stunned by this film. Watch it. Cry. Then watch it again.
Peggy recommends:
Where the Crawdads Sing by Delia Owens
"She knew the years of isolation had altered her behavior until she was different from others, but it wasn't her fault she'd been alone. Most of what she knew, she'd learned from the wild. Nature had nurtured, tutored, and protected her when no one else would."  Delia Owens
Abandoned by her family at a young age, Kya Clark survived on her own in the marshland of the North Carolina coast. She was content on her own until the time came when she found herself yearning for companionship. This is the story of a coming of age, the loss of innocence, a shocking murder and the beauty of wild nature. Delia Owens succeeds in painting the emotions and all the beauty of the marshland with her words in this, her first novel. I eagerly await her second, her third, and so on.
Groovy Joe Ice Cream and Dinosaurs by Eric Litwin
OMGoodness! This is such a fun book! Groovy Joe settles in to enjoy his favorite thing, Lucky Dog Ice Cream, when in crashes a little dinosaur who puts on a bib, takes out a spoon and demands to share Joe's ice cream. Check out this book to see how Joe handles dinosaur invaders who want to share.
I read this to a group of 3 year-olds and by the end they were singing and dancing along with Groovy Joe.  It's a real treat!
Dennis recommends:
Jack Aubrey and Stephen Maturin, veterans now of many battles, return in this novel to the seas where they first sailed as shipmates. They are off on a hazardous mission to the Greek Islands.
Valerie recommends:
Morrigan's Cross (the Circle Trilogy) by Nora Roberts
In the first book of the Circle Trilogy, we meet Hoyt, a sorcerer who has lost his twin brother to the vampire Lilith. Just when he's lost all hope, the goddess Morrigan tasks him with saving the world. Now Hoyt has to interpret the prophecy and find the rest of the fated circle who must come together in order to stop Lilith and save the world.
City of Bones by Cassandra Clare
Clary Frey is an artistic eighteen-year-old with a bright future at the Brooklyn Art Institute. She has a loving mother and a spirited best friend named Simon. However, in one night, Clary's entire life is turned upside down. Clary finds out that she has the sight. She's able to see shadowhunters, who protect the mundane world from the downworlders (vampires, werewolves, demons, and the fae). She finds out that she has a more complex past than she ever realized, and that she is far from mundane. This is the first book of the Mortal Instruments series.
March 2019 Picks
Amie recommends:
The Wolves of Winter by Tyrell Johnson
A dystopian tale I am willing to recommend: The statistics line up, the infrastructure has a reason for its uselessness, and the girl saves herself.
Watch it just to sing along.
John recommends:
Little Green: an Easy Rawlins mystery by Walter Mosley
This book is an absolute page turner.  I had five library books while reading this book and all but this were neglected.  In 1968 I went to the L.A. area (Santa Monica) and the feel from this book which takes place in 1967 is really authentic.  It's really scary to contemplate how Mr. Mosley researched this book.  It is gritty and filled with menace.  I loved it and you could too!  Enjoy.
Peggy recommends:
An American Marriage by Tayari Jones
Celestial and Roy are newlyweds trying to get through the ups and downs of their first year of marriage when Roy is sent to prison for a crime he didn't commit. This is an insightful look into the lives of three people whose love was the center of their lives until the separation became too deep to hold on. Great storytelling from a fresh new author.
The Golden Tresses of the Dead by Alan Bradley
Twelve year-old Flavia de Luce is back, this time as a professional private investigator. Along with her father's old friend, Dogger, she sets out to discover a killer and the origin of a severed human finger that had found its way into her sister's wedding cake. Another fun, easy read from Mr. Bradley. I can't wait for the next!
When the other eggs in his carton behave badly, the good egg feels like he needs to be perfect. This is a story about balance and learning to take care of oneself. By the author of The Bad Seed.
Karen recommends:
Saving Mona Lisa: The Battle to Protect the Louvre and its Treasure from the Nazis  By Gerri Chanel
Extremely interesting book about the history of the art in the Louvre and how the staff have struggled to protect it from danger. The author does a great job of historically telling the story of the art during WWII and keeping the story and characters interesting. Great read for anyone interested in history, art, and war.
I Owe You One by Sophie Kinsella
Any book by Sophie Kinsella is worth reading!! This one is a great read, really about family relations with great character interactions. Worth reading!!!
Red Green Show DVD
The Fort Bragg Library have these DVDS and if you haven't seen this classic Canadian comedy that was a staple on a lot of PBS channels then check out the DVDs. Hilarious and really helped bring to the public the wonders of Duct Tape. This is a must see!!!
Kim recommends:
P Is for Pterodactyl: The Worst Alphabet Book Ever by Raj Haldar
P Is for Pterodactyl is a funny, imaginative look at silent letters, and letters that get pronounced in surprising ways, with absurd full-color illustrations.  This children's nonfiction book is recommended for 2nd graders and above, although word-loving adults will get a kick out of it.
Dennis recommends:
Blue At The Mizzen by Patrick O'Brian.
The excitement of the Aubrey/Maturin series soars to new heights in this volume as Captain Aubrey, again the daring frigate commander of old, stakes all on a desperate solo night raid against the might of the Spanish viceroy in Peru.
Dan recommends:
The Travel Book: a journey through every country in the world from Lonely Planet
Pack up your troubles in your old kit bag, and smile, smile, smile! The Travel Book is Lonely Planet's invitation to the armchair traveler who longs to see the world. It's a snapshot of the entire planet in 2018 with it's publisher's inimitable vibe. If you don't mind dangerous destinations and your back-pack toting shadow is never far behind, this book is for you. If you're used to more luxurious accommodations and safe travel, the book may still hold an appeal, sparking interest in exotic countries you've never thought of visiting. For the geography trivia fan, it's a thrill to see each country's people, map and natural beauty in a two-page spread.
Valerie recommends:
A Discovery of Witches (Book #1 of the All Souls Trilogy) by Deborah Harkness
The main character, Diana Bishop, is a witch in denial. She wants nothing to do with magic, and finds solace in her job as a historian. Despite her fervent efforts to keep magic out of her life, Diana stumbles upon an enchanted manuscript that may contain the secrets of all the supernatural creatures of the world. Soon Diana is caught in the middle of a race to the manuscript. She meets an alluring vampire by the name of Matthew Clairmont. Together they begin unlocking the secrets of their heritage and past.
Immortal Beloved (Book #1 of the Immortal Beloved Trilogy) by Cate Tiernan
Immortal beings secretly live among humans. Natasya Crowe is one of them. After a century of living an irresponsible life, Natasya is snapped back to reality when her immortal best friend callously tortures a human. Hoping to escape and find some guidance, Natasya checks herself into an immortal rehab facility. She meets other immortals who are learning to cope with their past mistakes, including an immortal named Reyn. More brooding and tortured than the others, Natasya can't help being curious.
February 2019 Picks
Karen recommends:
From the author of Mr.Penumbra's 24 hour Bookstore, while not as good as Mr.Penumbra's , it was still worth reading. A fun venture into the world of tech/ bread/ San Fransisco cutthroat Farmer's Market and the world of foodies.  Robin Sloane does a great job of blending old school traditions and high tech worlds.
The Bookshop of Yesterdays by Amy Meyerson
If you like self-discoveries, family intrigue, trendy characters and books with bookstores as the setting then you will enjoy this book.
Kim recommends:
The Terrible Two is a very funny book about two pranksters who start out as rivals and end up as friends. Throw in a school principal who comes from a long line of principals, and a bunch of facts about cows, and you've got a book that almost anyone, especially preteen boys, can enjoy.
Peggy recommends:
Two young women go missing while on holiday in Bangkok and the suspect is someone very close to the investigation.
Once again, Fiona Barton, author of two of my favorite recent novels, The Widow and The Child, delivers a page-turner.
When two young women leave their college campus in the dead of winter for a 700-mile drive north to Minnesota, they suddenly find themselves fighting for their lives in the icy waters of the Black Root River, just miles from home. One girl's survival, and the other's death–murder, actually–stun the citizens of a small Minnesota town, thawing memories of another young woman who lost her life in the same river ten years earlier, and whose killer may yet live among them.
OMGoodness, this one keeps you on your toes. I also recommend this author's first novel, The Descent.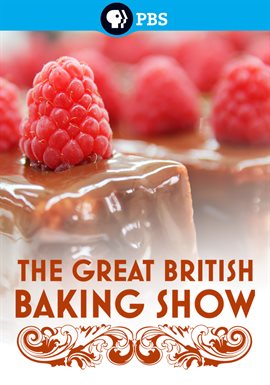 Great British Baking Show series (DVD)
Binge worthy series pits amateur baking contestants against each other for the title of the UK's Best. Each week, the bakers tackle a different skill, the difficulty of which increases as the competition unfolds.
I've learned so much through this show—mostly that I don't EVER want to compete in a baking contest (I'd cry for sure)—and I've learned to weigh ingredients instead of measuring them (the common practice in the US). I've also learned what terms like "short crust" means (pie crust) and, for those vegans out there, you can get the same frothy meringue from the juice of canned chickpeas as you can with egg whites (who knew? also, whoever said "I'll beat the heck out of this chickpea liquid and see what happens"?)
Amie recommends:
Cabin at the End of the World by Paul Tremblay
Seven-year-old Wen is vacationing at a remote cabin on a quiet New Hampshire lake with her parents, Eric and Andrew, when a stranger unexpectedly stumbles out of the forest. Leonard—the largest man Wen has ever seen—is young and friendly, and wins her over almost instantly. They talk and play until Leonard abruptly apologizes and tells Wen, "None of what's going to happen is your fault," and then three more strangers carrying unidentifiable, menacing objects appear. When Wen sprints to warn her parents, Leonard calls out: "Your dads won't want to let us in, Wen. But they have to. We need your help to save the world."
Right?!?
An unbearably tense, gripping tale of paranoia, sacrifice, apocalypse, and survival that escalates to a shattering conclusion, one in which the fate of a loving family—and quite possibly all of humanity—are entwined. A masterpiece of terror and suspense from the fantastically fertile imagination of Paul Tremblay.
One of my favorite patrons told me this book was too psychologically scary for her and I had to read it and tell her what happened. So I did. It was absolutely fantastic until the very last line and then it was lame. LAME. But if you just don't read the last line, you will LOVE this book. And maybe you will love it even if you read the last line, but don't tell me, because I will roll my eyes at you.
My boyfriend, Tom Hardy, stars in Taboo, my new favorite TV series.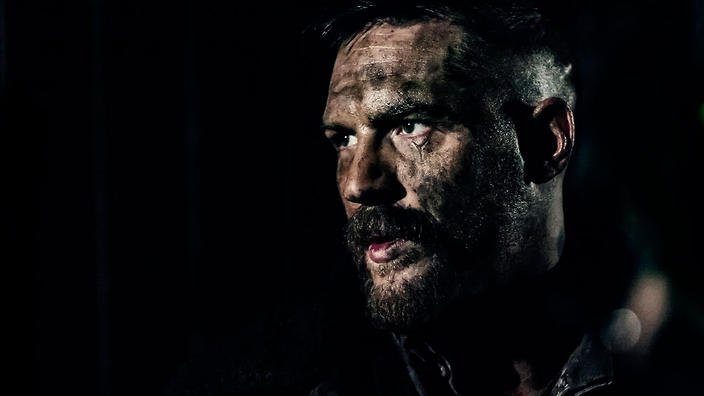 I looked for a good description and nothing does it justice, so…
Thought to be dead, prodigal son James Keziah Delaney (and yes, the Keziah is necessary, I mean, come on, how cool is that freaking name?!?) returns to London from somewhere in Africa (it's an entire continent, but they don't narrow it down) (the show's still great) upon the death of his father to find that he is the heir to a tiny piece of land that holds access to all the world's tea and trading with China. Pitting the British government against the evil East India Company, Delaney's true agenda unravels with a slow, sweet agony that leaves you jittery for season 2. And, TOM HARDY.
Jen recommends:
Spark Joy: an illustrated master class on the art of organizing and tidying up by Marie Kondo
The Life-Changing Magic of Tidying Up: The Japanese Art of Decluttering and Organizing by Marie Kondo
Unless you have been living under a rock, you have likely heard of the Netflix show called Tidying Up With Marie Kondo. Well, gear up for some fun because this book is what the show is based on. Using a very systematic approach, Marie encourages us to go through every single item we own to decide of it sparks joy from within. I liked the order she asks us to move through the house, saving sentimental items for last. She also has a practical and gentle way of presenting her information.
Valerie recommends:
Singer of All Songs by Kate Constable
In Tremaris, people with magical abilities are known as chanters. The region in which the chanter is born typically dictates what kind of magic they wield. That isn't the case for Calwyn. Her story begins when a stranger enters through the Ice Wall of Antaris; she soon discovers that she doesn't know anything about her past and parentage. An evil chanter is hunting the stranger, and Calwyn must make a hasty decision about where her adventure will begin.
Clan of the Cave Bears by Jean M. Auel
Set during the prehistoric age, a young Cro-Magnon girl is torn away from her family after a horrible earthquake. Unable to leave a helpless little girl, a group of Neanderthals take her in and raise her to be one of their own. However, there isn't a way for Ayla to blend-in. She is just too different from the other Clan members. That doesn't stop her from trying her best to provide for the Clan in any way possible. Ayla finds her path by learning not to hide her unique differences from the Clan.
John recommends:
This book of very short stories (vignettes) is quite amusing. I call your special attention to the chapter about astigmatism. McManus was 14 when he needed glasses. I was about 12 when I needed glasses but never suffered the embarrassment that McManus did. The resolution of his embarrassment is excellent. And there are lots of others. Read it and appreciate it because McManus died last year and there won't be any more.
Dennis recommends:
Captain Jack Aubrey, R. N., arrives in the Dutch East Indies to find himself appointed to the command of the fastest and best armed frigate in the Navy.  He and his friend Stephen Maturin take passage for England in a dispatch vessel.  But the War of 1812 breaks out while they are en route.  Bloody actions precipitate them both into new and unexpected scenes where Stephen's past activities as a secret agent return on him with a vengeance.
January 2019 Picks
Amie recommends:
"An eleven-year-old boy's violated corpse is found in a town park. Eyewitnesses and fingerprints point unmistakably to one of Flint City's most popular citizens. He is Terry Maitland, Little League coach, English teacher, husband, and father of two girls. Detective Ralph Anderson, whose son Maitland once coached, orders a quick and very public arrest. Maitland has an alibi, but Anderson and the district attorney soon add DNA evidence to go with the fingerprints and witnesses. Their case seems ironclad.
As the investigation expands and horrifying answers begin to emerge, King's propulsive story kicks into high gear, generating strong tension and almost unbearable suspense. Terry Maitland seems like a nice guy, but is he wearing another face? When the answer comes, it will shock you as only Stephen King can."
The sweetest freaking movie you will see in forever.
Kim recommends:
The Durrells in Corfu is a television series (three seasons so far) about a quirky British family who move to 1930s Greece.  It's both wry and heart-warming, with gorgeous scenery and fascinating animals.   It's based loosely on the autobiographical writings of Gerald Durrell (young Gerry here), but has a magical quality as well as authentic-looking period detail.  If the first episode hooks you, you'll want to binge-watch the whole thing, although there may be a couple holds ahead of you.
Peggy recommends:
Kingdom of the Blind by Louise Penny
The latest Inspector Gamache mystery does not disappoint. In this installment, Gamache is forced to look at his past decisions and actions, he begins to see his own blind spots and the terrifying things hiding there. Kingdom of the Blind is a great follow-up to Ms. Penny's last novel, Glass Houses.
What can I say? I LOVE her! She inspires me to be a better person with each and every word. Politics aside, Michelle Obama is an amazing human being. When I grow up, I want to be just like her.
Valerie recommends:
Station Eleven by Emily St. John Mandel
In this dystopian novel, the world is a stage, both literally and figuratively. After ninety percent of the population has died, an acting troupe roams from one desolate town to another, attempting to bring back to life a little part of the humanity that continues to dwindle. The characters question how the past will contribute to their future. While grimmer than other titles in the same genre, Station Eleven explores facets of our society that are overestimated and exploited today.
Seeking a Friend for the End of the World (2012 DVD)
I was pleasantly surprised by this movie. Steve Carell plays a man who is faced with a personal crisis during the beginning of the end of the world. Newly single, he is hoping to find someone before D-Day. This is a quirky romance with funny moments sprinkled throughout!
Dan recommends:
The Address, a Ken Burns film DVD
"The world will little note, nor long remember what we say here, but it can never forget what they did here." Lincoln's humility in the passage quoted above is stunning and this humility is what sings across the years. Ken Burns' film, The Address, keeps that "song" alive. The Greenwood School in Vermont is the setting for the film. The school sets memorization and performance of Lincoln's Gettysburg Address as a challenge for each student. With patience and practice, the boys succeed in mastering the speech. By hearing the words repeated by ordinary young men, we are reminded what the "unfinished work" of democracy really is: to keep building a government of the people, by the people and for the people. The school's test is the country's test–are we keeping this ideal of a common purpose alive, are we bringing up citizens who believe in self-government? We watch these kids with learning differences give their all to learn this speech and we see how meaningful the speech can be. Soldiers who gave "their last full measure of devotion" would be proud to place their country in these students' hands. Some of Ken Burns' films feel like sentimental propaganda. This one does not coerce our feelings or calm our anxiety about the present with cliche reminders of the past. This film faces the past but looks clearly at the present. The speech helps the boys focus. They will "long remember" what Lincoln said in Gettysburg that day.  I recommend this film.
Dennis recommends:
The Golden Ocean by Patrick O'brian
Commodore [later Admiral] Anson's fateful circumnavigation of the globe in 1740's is the background to The Golden Ocean, Patrick O'Brian's first historical sea novel.  Peter Palafox, son of a poor Irish parson, signs on as a midshipman, never before having seen a ship.  Together with his lifelong friend Sean, Peter sets out to seek his fortune, embarking upon a journey of danger, disappointment, foreign lands, and excitement.
John recommends:
Sometimes a Great Notion by Ken Kesey
Also recommended is the DVD. The Stamper family is fascinating and made even better by Henry Fonda, Paul Newman, Lee Remick and Michael Sarrazin. In this novel the Stampers are firmly together against the community and are not universally loved. They are considered scabs. Their attitude is that they are attempting economic survival. There is a final salute at or near the end when there is a salute given to the town on the bank of the river. Very visual moment.
Read the book first and then see the DVD.