December 2016 Picks
Amie recommends:
Holidays on Ice by David Sedaris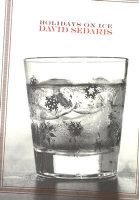 I never know if David Sedaris is telling the truth, and I never care. Everything he writes is hysterical and Holidays on Ice does not fall short. The Santaland Diaries make me wish I had once been a dwarf employed as an elf at Christmas. I suggest you borrow the audio version and try to not crash your car when listening to it on the long ride to Grandma's, it is that funny.
Karen recommends:
All these books can be found on the Fort Bragg New Bookshelf if not checked out.
The Bookshop on the Corner  by Jenny Colgan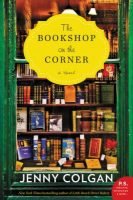 Wonderful Read about a Librarian who lost her job and found herself by buying a van converting it into a Bookshop. Charming story with likable characters and Scotland as the wonderful setting of the story.  It is a curl up by a fireplace book.
The Boy is Back  by Meg Cabot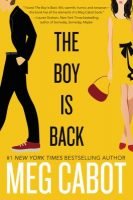 Fun story told through e-mails, blogs and texts, which doesn't take away from the characters or the story.  Cute twist on the traditional love story of boy leaves girl but comes back and tries to win her love again.
Monterey Bay by Lindsay Hatton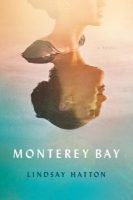 A very interesting story with the Monterey Aquarium, Monterey Bay, Doc Ricketts and Steinbeck as the background for the main character Margot.  Very intense and beautifully written.
Peggy recommends:
Poldark by Graham Winston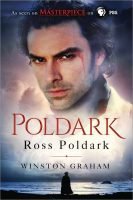 If you're watching this fantastic series on PBS, you'll love the books. All the drama and romance of Ross and Demelza, Elizabeth and Francis and more.
The Thrice Brinded Cat Has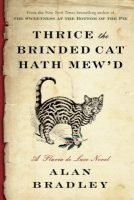 Mew'd by Alan Bradley
Flavia de Luce is back from Canada only to find her father suffering from a deadly illness and Mr Sambridge just dead. Follow Flavia as she navigates the twists and turns of deception and loss.
Art of the Pie by Kate McDermott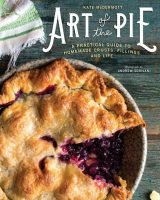 As many of you would-be bakers know, making pie is a hit and miss endeavor. Kate McDermott has put years of experience into the making of this book, Art of the Pie. While, as a vegetarian, I object to the use of lard, I was pleased to see Ms McDermott included not only vegetarian versions of her world famous pie crust but vegan and gluten free ones as well, all as great as her non-vegetarian crusts. Plus she throws in some helpful hints along the way on achieving the perfect blend of flavors, both sweet and savory. I highly recommend this book for those who love a good homemade pie.
Music:
So Let's Go by Alan Doyle and the Beautiful Gypsies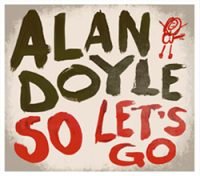 Alan Doyle, front man for the Newfoundland folk-rock band, Great Big Sea, for over 20 years, has taken on the solo world and knocks it for a loop. On board with him are the Beautiful Gypsies…Cory Tetford on lead guitar, Kendel Carson on fiddle, Shehab Illyas on bass, Kris MacFarlane on drums and Todd Lumley on keyboards and accordion. Fave tracks on this CD are I Can't Dance Without You, 1 2 3 4, Shine On and Take Us Home. If you get a chance, check out Alan and BGs in concert. Best. Show. Ever.
John recommends:
The Road to Little Dribbling by Bill Bryson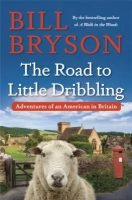 Greetings:  my staff pick for this month is The Road to Little Dribbling by Bill Bryson.  Not having read Notes From a Small Island (yet), I don't have a basis for comparison (yet).  But so far I have found that I will never play Brit Trivial Pursuit with Bill Bryson.  His style and content are engaging and the man has an obvious curiosity and probably some really good researchers.  Oh, and coincidently he really loves Britain, and it shows.  A very worthwhile book.
Dan recommends: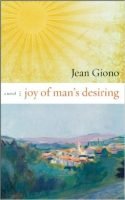 The Joy of Man's Desiring by Jean Giono
 You'll find a new copy of an old classic on our shelves, The Joy of Man's Desiring by Jean Giono. Set in southern France in the early 1900s, the novel shows how an itinerant acrobat helps a group of farmers rediscover the joy of working the land and dealing with the isolation. The writing has echoes of Thomas Hardy–complicated relationships and vivid descriptions of place. Giono's men and women are heroic and magical, yet this magic takes place on a very real earth. The newcomer, Bobi, draws the people closer together and taps their longing for community. Is he a scheister or a saint? You decide. Try to finish the book because its last chapter is magnificent, like King Lear on the heath! If the rhapsodic writing is too much for you, pick up "The Man Who Planted Trees," Giono's short parable of finding joy on earth.
Carol recommends:

Gray Mountain by John Grisham
Samantha a Wall Street attorney is laid off from her high power Attorney firm. During her time off she goes to work at a small legal aid law firm in Coal country. She finds that the law can be more than high power courtroom drama, but helping others with real problems. Along the way she finds love, friendship and a real relationship with her father.
November 2016 Picks
Carole recommends:
The DoveKeepers by Alice Hoffman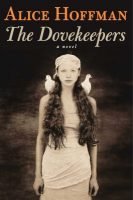 In this book each of main women has their own story, her own secrets and talents, powerful lovers and magical spells.  Soon these women develop a loyalty so fierce that they are willing to sacrifice everything for each other and the children they are entrusted with. The story moves you along, wanting to know more and what will happen next. Well written, a fast read.
John recommends:
A Man Called Ove by Frederik Backman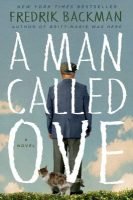 Greetings:  My staff pick for this month is A Man Called Ove by Frederik Backman.  This book will require  patience, as there are 185 requests for 57 copies.   This book has dark humor in which Ove is distracted from his suicide attempts by neighbors who need his help; again and again.  It is very engaging.  I found myself caring about the characters (and a diverse crew they are, including the cat) and eagerly rooted for Ove in his struggle against unfeeling bureaucracy and his grouchy, competent way of helping neighbors who become friends.  Very worthwhile.   This book was recommended to me by Esther Van Pelt and I was extremely fortunate that a copy came in as a donation, which we kept for our shelf.  Enjoy and thank you Esther.
Karen recommends:
In celebration of Picture Book Month
 Toot & Puddle by Holly Hobbie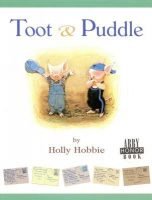 Sweet story about 2 friends and the adventure of exploring at home and away.