New at the Library! ~ Main Street Poetry Box (on Laurel St)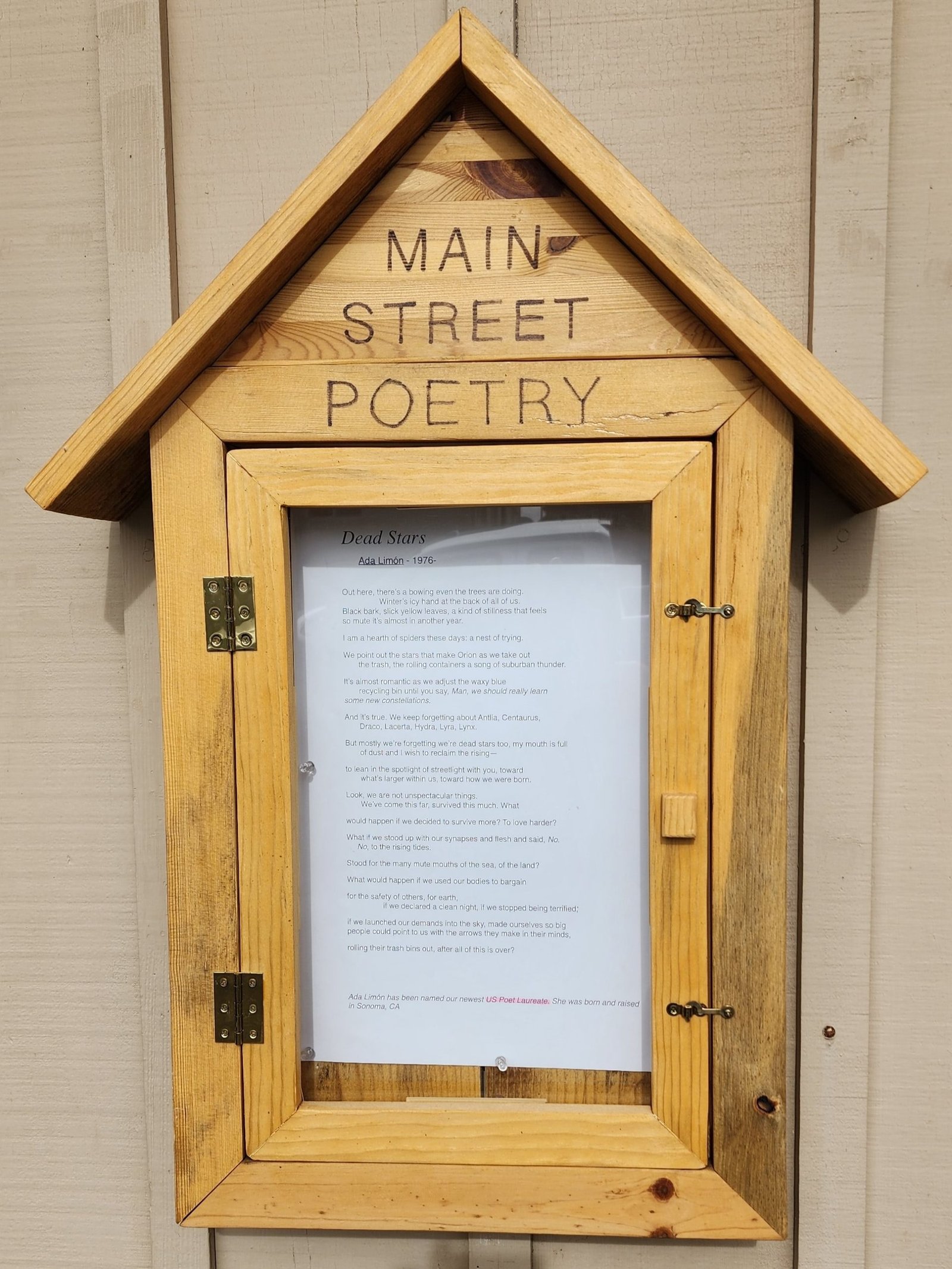 Poetry inside and out!
Check out the new Main Street Poetry box just outside the library's community room. The box, made out of ponderosa pine, was created by Kelsyeville poet and physician, Dr. Gary Maes. Inspired by all the Little Libraries popping up all over, the Main Street Poetry project's intent was to bring awareness to poetry by spreading it around in public, one uniquely situated box at a time, encouraging people to slow down and enrich their lives with poetry.
Whether you're on your way into the library or just out for a walk, stop by and read the latest poem. The Main Street Poetry Box will feature a single poem that changes bimonthly. If you'd like to suggest a poem or would like to have your poem featured in the Main Street Poetry Box, contact Dan Hess, Branch Librarian at 707-964-2020 or via email hessd@mendocinocounty.org.
Here's a link to a great article about the Main Street Poetry Box Project:
https://www.lakecountybloom.com/poetry-everywhere-the-main-street-poetry-box-project/