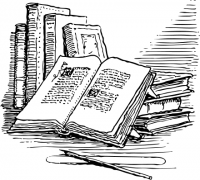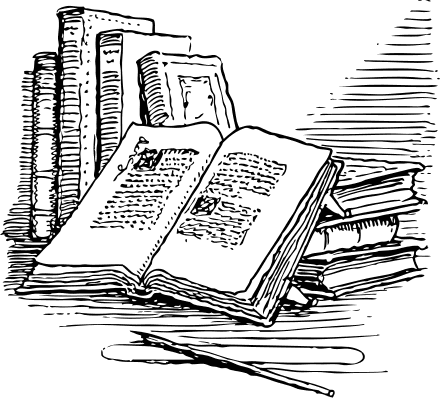 6/26/2015
On June 8 we welcomed our long awaited new librarian and branch manager, Karen Horner.  Last year, when former manager, Wally Clark, was promoted to County Librarian, we were faced with the daunting task of filling his effervescent shoes.  The selection process was long and exhaustive but well worth the wait as Karen is everything we were hoping for and more!  Not only does she come to us with experience, knowledge, and education but she's friendly and enthusiastic as well.  What a wonderful addition, not only to the Mendocino County Library leadership team but to our community as a whole.  Next time you stop by the library, say hi to Karen and wish her well.  
Below, in her own words, is an introduction to your new Branch Librarian…
Hello from your new Branch Librarian
I am so excited to introduce myself to the community of Fort Bragg and the surrounding area as your new Librarian in charge of the Fort Bragg Branch for Mendocino County. It is a warm, friendly, and passionate library team that I am joining and I look forward in working to enhance and strengthen the Mendocino County Library System. I feel so grateful to have the opportunity to move to Fort Bragg with my husband and children to be part of this wonderful community and serve as your Librarian.
A little bit about me (even though I don't like talking about myself); I grew up in Monterey County, have a BS from Oregon State in Agriculture where my focus was on Wildland Management, but had the pleasure of moving around a lot in my younger adult years and spent college time at Merced College, University of Arkansas, and Chico State. After time spent as a stay at home mom, I was ready for a new direction. Being a regular patron to the library, a book club member, Friends of the Library member and a volunteer, I discovered that my home was in the library and completed my Master's degree in Library and Information Science from San Jose State. I have spent the past few years working in the library field for the City of Tulare and as a Librarian for Tulare County.
My goal is to establish the Fort Bragg Branch Library as the community hub for the surrounding area. The library will be busy with weekly and monthly programs that provide fun, creativity and information to the people. Some of the fun things we have lined up will be Kid's Crafts, Adult Book Clubs, Music and Art in the Library, Bilingual Storytime, New Teen Space, educational programs, and a Fall Carnival. The library will have more of a presence in the community, so don't be surprised if you see us at the Gardens, the Farmer's Market, or Paul Bunyan Days. I want everyone to know that the Fort Bragg Branch Library is their library, the place to connect with the community, discover what is happening, learn something new and enjoy fun and free events.
Last, let me say what a treasure the Fort Bragg community has in the staff and volunteers that have kept the Fort Bragg Branch running smoothly. I have never encountered a more passionate, knowledgeable or friendly group than the people that have made this library such a success. The community is lucky to have Carol, Dennis, Elizabeth, John and Peggy. Carol who amazes me with her talents and dedication, Dennis who loves the library and it shows with his interactions with everyone, Elizabeth who is committed to encouraging teens and children to love reading and being part of the library, John who is dedicated to the library and his work, and Peggy who has kept everything and everyone motivated and working and I aspire to be as good as she is.
I am looking forward to being a part of the community and getting to know everyone, so please stop by, say hi and visit the Fort Bragg Branch Library.
Karen Horner, Branch Librarian
(You can catch all of Karen's future updates and information here Librarian's Corner)