It's virtually Halloween 
with our 
Spooktacular Halloween Stories
Our annual Spooktacular Carnival has been cancelled for this year but that doesn't mean you can't celebrate with these Halloween stories from Librarians Kim and Dan.
So, put on your best costume, pull up a chair and join us for the fun!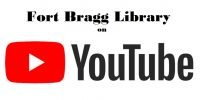 See these and all of our video productions on our YouTube channel.
Subscribe to get notifications when new videos are posted.