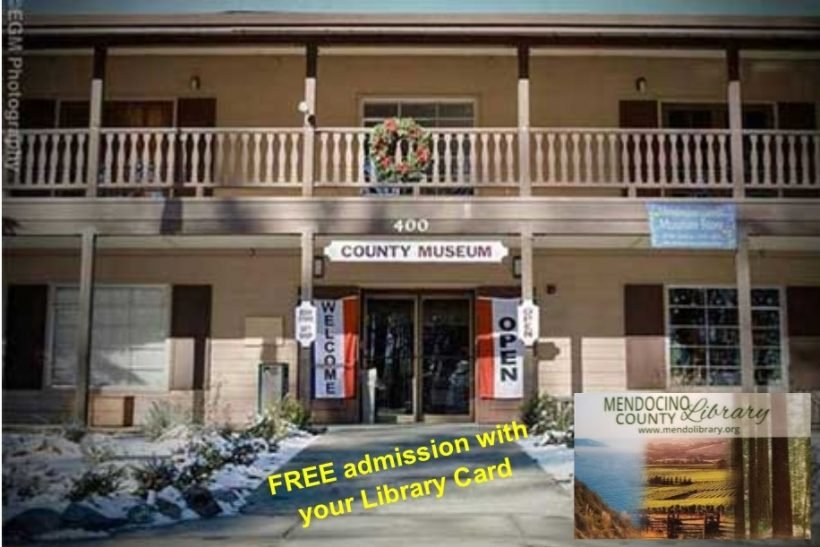 Get FREE admission to the Mendocino County Museum by showing your library card!
Mendocino County Museum, located at 400 East Commercial Street in Willits, is currently open Weds/Thurs/Fri 10-5; Sat/Sun 12-4; closed Mon/Tues. Regular admission is $4 adults, $1 for students (7-18), under 6 FREE.
However, if you have a Mendocino County Library card, admission is free (for the card holder only). Don't have a library card? Visit any branch of Mendocino County Library with your picture ID and proof of residency and you can get a library card—also FREE!
For more information about the Museum use this link. You can, also, call the Museum at 707-459-2736 during regular business hours.
For more information about getting a library card, use this link.