Come see the beautiful copper bowls created by local artist, Mary T Anderson.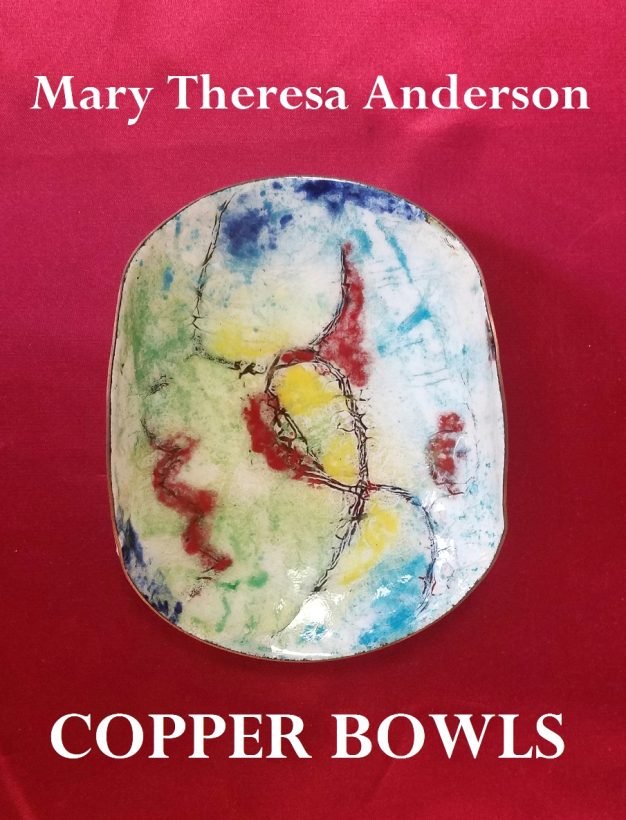 (from the display)
The process of creating copper bowls:
Sinking: Sinking is the process of transforming a single sheet of metal into a depression in a stump or other solid form. This technique is accomplished by annealing the metal numerous times to soften the metal. As you hammer the metal it becomes work hardened and must be annealed again.
Raising: The second step is to raise the sides of the bowl. This technique is accomplished by compressing the metal to "Raise" the sides of the bowl. This also requires the metal to be annealed multiple times.
Enameling: The final process of enameling is the process of sifting powdered glass onto the bowl surface. Colored glass is applied to each bowl and then fired in a small kiln to 1479 degrees Fahrenheit. The bowls are fired numerous times-sometimes up to ten firings.
Artist bio:
Mary T Anderson is a Fort Bragg native. She holds an MFA from the State University of New York and did graduate work at Parsons School of Design and The New School of Social Research in New York. Mary has been a visiting Artist in Ivory Coast, West Africa and an exhibitor and lecturer at the US/China Joint Conference on Women's Issues in Beijing, China. She has over 30 years of experience teaching metal and glass work in both New York and the San Francisco Bay Area. She can be reached via email at maryt@mcn.org.