It's that time of year!
We currently have a limited amount of tax forms available at the library (in the lobby) which can be picked up anytime M-F, 10 am to 4:20 pm. Forms available are IRS Schedules 1-3 and the 1040 SR (1040 for Seniors) FTB (CA tax) forms 540 and 540 EZ. (Keep in mind the lobby area is also our returns and pickup area so please be mindful, making your selections quickly and always following health dept. guidelines for social distancing and masks. Thank you!)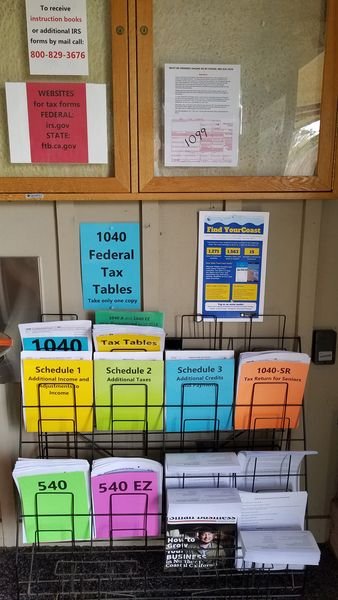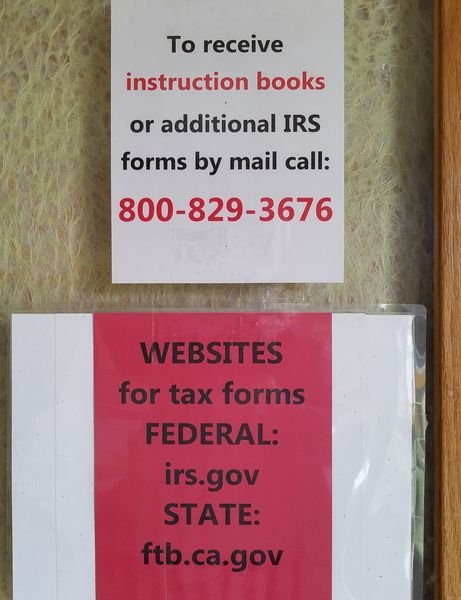 You can also view and print tax forms online:
Federal:  https://www.irs.gov/
California State:  https://www.ftb.ca.gov/
IRS and FTB also offer forms by mail. You can request these online or by phone:
We will not be receiving any copies of the 1099 multi-part form for distribution. Please check out the 1099 photo below for information on where to access 1099 forms.