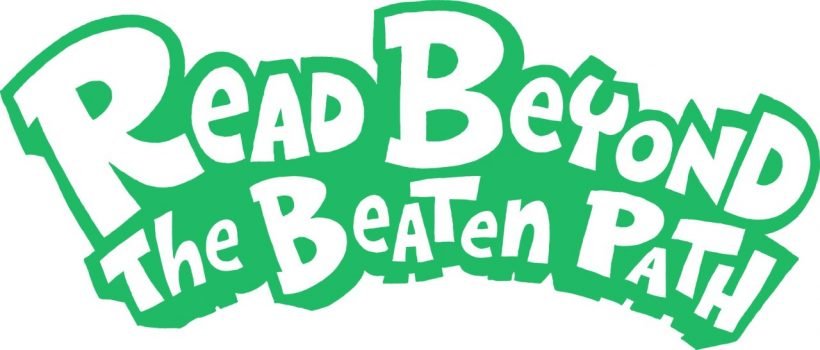 Summer Reading Program 2022
It's so nice to finally get back to "normal" and where better to do that than at your library? Not only are we back to our pre-pandemic hours but we have gone back to some of our favorite programs and events. And the best of those is Summer Reading!
Why Summer Reading? 
Studies have shown that Summer Reading for Kids and Teens:
Advances literacy and academic performance by engaging children and teens in reading and reading-related activities during the summer months.
Fosters a love of reading through library programs and services.
Increases successful reading experiences through librarian-supported, self-selected, voluntary reading.
Involves parents and all family members in the library summer reading experience.
Improves children's access to library materials and activities, which will encourage them to become lifelong readers and library users.
It's fun and you can win prizes!
And those same studies show that Summer Reading for Adults:
Displays the importance of reading, by example, for children and teens in the family
Advances adult literacy
Increases successful reading experiences through librarian-supported, self-selected, voluntary reading.
Helps maintain healthy function for the aging brain
It's fun and you can win prizes!
Summer Reading at Fort Bragg Library…
Fort Bragg Library is participating in the READ BEYOND THE BEATEN PATH! iRead Summer Reading program this year, from June 18 through August 13. During this time, we'll have special events, story times and themed crafts. Participants can record their reading and activities on provided logs then turn them in for prizes.
How can we participate in Summer Reading?
You can participate by signing-up at the library or signing-up using our Beanstack Reading app. Sign-ups begin Saturday, June 18 and continue throughout the summer. If you're one of the first to sign-up in person on Kick-Off day, you'll receive a special prize.
This years' challenge is simple: complete 10 hours of reading and/or activities for children or 20 hours for teens and adults. Children up to age 12 are challenged to go above and beyond by completing both the reading and activity portions of the program to be entered into a grand prize drawing at their local library branch.
Going to be out of town and can't make it to the library to sign yourself or your kids up for summer reading?
Not to worry! You can send us an email at fortbragglibrary@gmail.com with the following information and we'll add you to the register:
First and last name, type of reading log (kid, teen or adult), and, if you're signing up kids aged 0 – 18, include age, last grade completed (if any), and school (if any).
Then, you can print the age appropriate reading logs by clicking on the buttons below, keep track of your reading time and activities, then, when you're back in town, come, collect your prizes!
Kids and Pre-ReadersTeensAdults
What do you get for participating in Summer Reading?
This year for Kids & Teens, there will be incentive prizes along the way. Here's the breakdown:
Kids
For 3 hours, a C.V. Starr Center pass
For 5 hours, a coloring/activity book + 1 ticket for the prize drawing
For 7 hours, a Cowlicks gift certificate
For 10 hours, a book of their choice + 1 ticket for the prized drawing
Teens
For 5 hours, a C.V. Starr Center pass
For 10 hours, a Cowlicks gift certificate + 1 ticket for the prized drawing
For 20 hours, a book of their choice + 1 ticket for the prized drawing
For adults, once you've completed your log, turn it in to the library for a prize to be determined.
**Sorry, Beanstack and email sign-ups are not eligible for first-to-sign-up prizes. You must come in person on Kick-Off day to be eligible)
Besides reading, what else goes on during Summer Reading?
Not only do we like to encourage everyone to read during the summer but summers are full of activities. And many of those can be found at the library! Check out our Summer Reading Activity schedule:
June:
Saturday, June 18, Summer Reading kicks off with special guest, Karen Quest who performs her rip-roaring Cowgirl Tricks @ 3pm. Cowgirl Tricks is a tongue-in-cheek vaudeville-style comedic bonanza of trick roping, whip cracking, music and magic, with audience participation and lots of kooky cowgirl shenanigans. Fun for the whole family!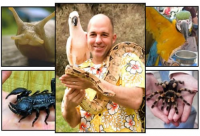 Friday, June 24, 11 a.m.  Nature Joe.  Joe's Critter Cart brings live   animals, big and small, for you to meet and learn about at the library!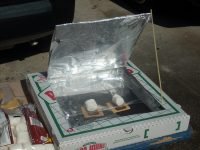 Saturday, June 25, 2 p.m  Sinister Science: Solar Oven.  Kids can learn how to make a sun-powered oven to cook s'mores and more!
July: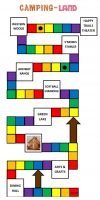 Saturday, July 9, 2 – 4 p.m.  Camping-Land.  Play a life-sized board game and win treats.  Children under eight must be accompanied by an adult or an older child.
 Saturday, July 16, 2 p.m  Sinister Science: Fizzy Sidewalk Paint.  See, hear, and feel this fantastic chemical reaction while you create far-out worlds.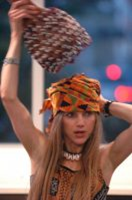 Saturday, July 23, 11 a.m  Dance Around the World with Nikola Clay.  Families can experience a variety of  cultures through the universal language of music, learning several easy and fun folk dances.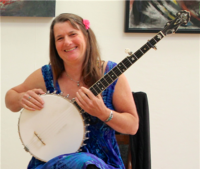 Saturday, July 30, 2 p.m.  Stories & Songs with Ingrid Noyes.  This   family show, especially recommended for preschoolers, combines music and books and is very interactive, with everyone invited to sing, dance, read, and play along.
August:
Saturday, August 6, 10 a.m.   Nature Walk and Storytime.  Meet the "hike leaders" at the library and head over to Otis R. Johnson Park for a storytime about camping.  Then families can either explore the park or follow the trail back to the library for a camping Kids Craft.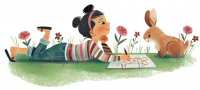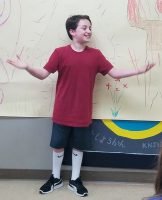 Saturday, August 13, 2 – 3 p.m.   Reading Camp Art & Talent Show. To celebrate the end of Summer Reading, children up to age 12 will perform noncompetitively—music, dance, comedy, magic, etc.—in the Community Room.  No need to audition but please sign up in advance.  And see the Summer Art Show display!
Other Special Events:
Summer Art Show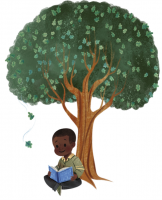 June 18th to August 12th. Kids ages 3 to 16 are invited to create art that's about camping or "reading beyond the beaten path."  Use watercolor, acrylic, oil,   pencil, ink, markers, crayons, pastels, etc.  Pick up an entry form at the Check-Out Desk and turn in it with your artwork.
Escape Cabin (an online activity)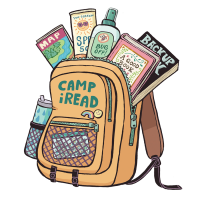 Starting June 21st, participants ages 9 and up may do the online "Escape Cabin" activity linked at fortbragglibrary.org.  Solve the set of puzzles and if you "escape" by August 13th, you can claim your prize at the library.
REGULAR EVENTS
Storytime at 10:30 a.m. on Saturdays.
Kids Craft at 11 to 12 on the first and third Saturday of the month, except for June 18 when we have the Kick-Off and July 2nd due to the Friends of the Library Book Sale.
Details for 
Summer Reading
are still in the works so check back often to see what's planned. You can also visit our Calendar of Events to see what's happening as they're added.
Calendar of EventsSummer Reading Brochure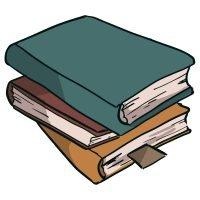 Need help deciding what to read?
Check out these resources:
Staff Picks…see what our staff recommends
We Recommend...check out these handy resources for helping pick out books based on your interests, favorite write-alikes, etc.
Kids Book Lists:
1000 Books Before Kindergarten Favorites
Reading lists by age group as compiled by Librarians: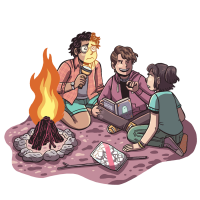 Teen Book Lists:
YALSA Booklists and Resources...check out the YALSA app for titles at your fingertips