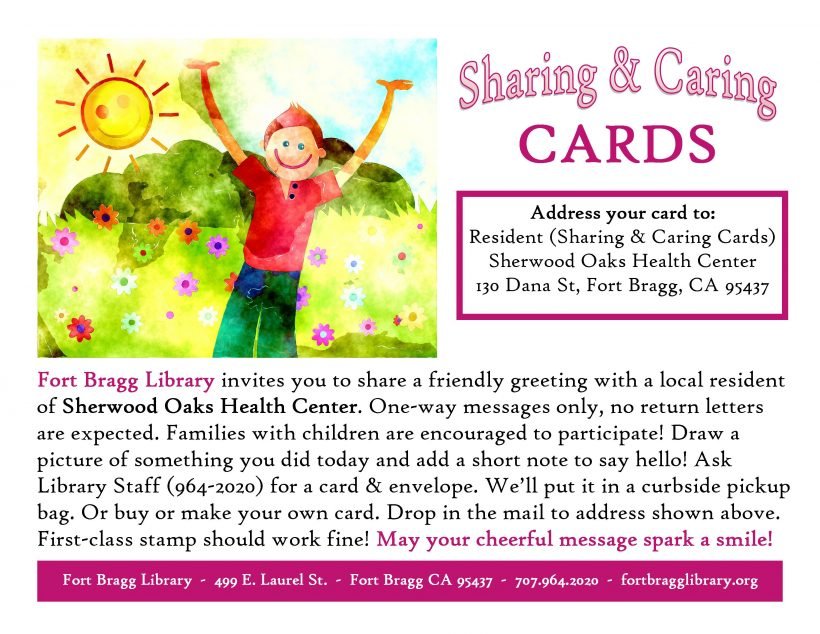 Fort Bragg Library invites you to share a friendly *greeting with a local resident of Sherwood Oaks Health Center.
Families with children are encouraged to participate! Draw a picture of something you did today and add a short note to say hello!
Ask Library Staff (964-2020) for a card & envelope. We'll put it in a curbside pickup bag.
Or buy or make your own card and drop it in the mail to the address shown below. A first-class stamp should work fine!
May your cheerful message spark a smile!

*One-way messages only, no return letters are expected.