Sunday, April 10, 2022, 2pm

Fort Bragg Library presents
Music at the Library
featuring multi-instrumentalist duo
Lisa Lynne and Aryeh Frankfurter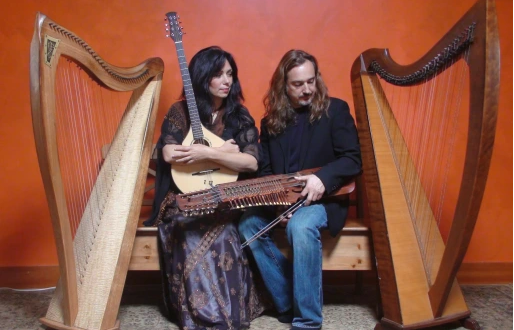 Aryeh Frankfurter and Lisa Lynne are a multi-instrumentalist duo with Celtic Harps, Swedish Nyckelharpa, Ukrainian Bandura, Citterns, Irish Bouzouki, viola, and more. Enchanting audiences throughout the country, their unique music, both traditional and original, is entwined with humorous stories of their lives as professional musicians whose careers span several decades.
So save the date and join us for this special presentation. You won't be disappointed.
This is a FREE event!