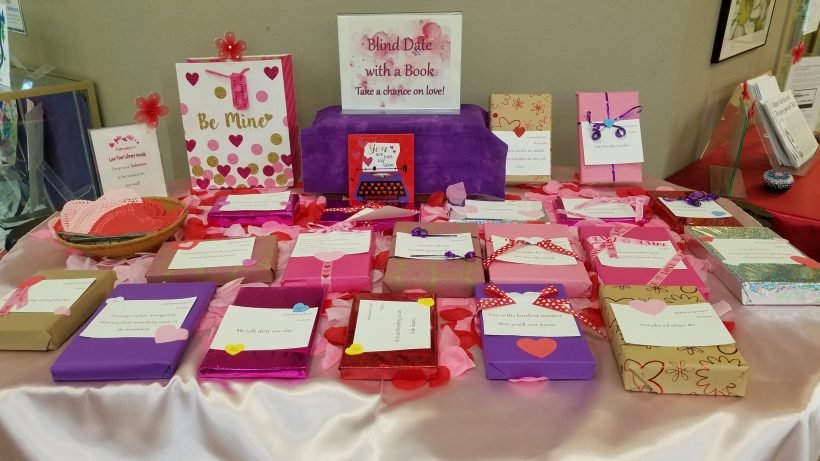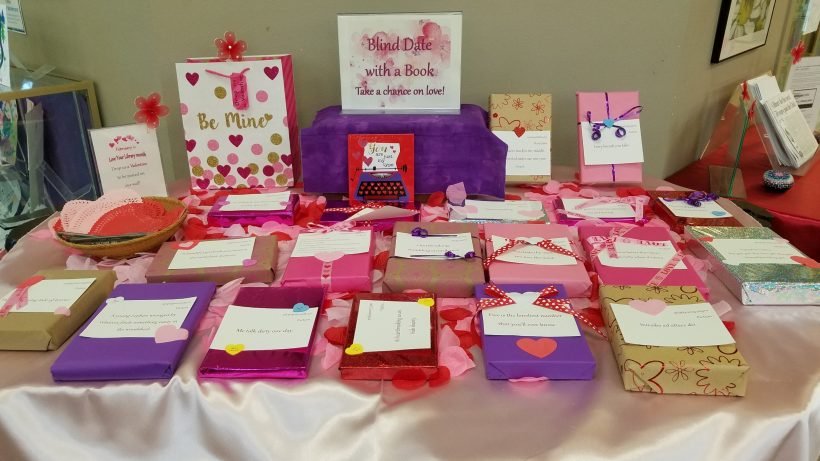 In celebration of Library Lover's Month, Fort Bragg Library invites everyone to stop by our Lovers table and fill out a Valen
tine to the library. Tell us what you love most about Fort Bragg Library by filling out one of our doily hearts and dropping it in our Be Mine bag. Then treat yourself to a Blind Date with a Book.
Blind Date With a Book allows you to pick a "blind date" from our display, check it out then when you get home, curl up with a nice hot beverage, maybe a cozy fire or blanket and enjoy your "date".  The good thing about Blind Date With a Book is if you don't like the first date you can return it to the library and pick out another Blind Date!
Blind Date With a Book will continue through the month of February to give you lots of opportunities to find your perfect match.