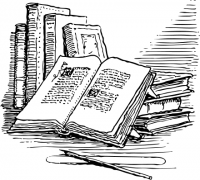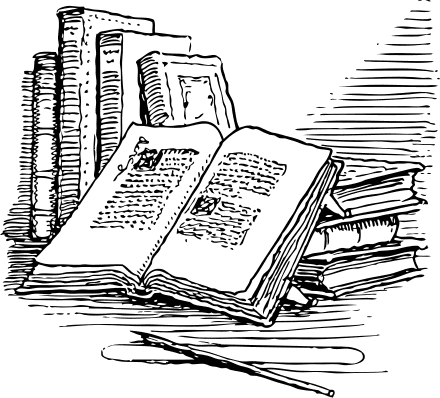 6/26/2015
A hello from our new Branch Librarian, Karen Horner  
         I am so excited to introduce myself to the community of Fort Bragg and the surrounding area as your new Librarian in charge of the Fort Bragg Branch for Mendocino County Library. It is a warm, friendly, and passionate library team that I am joining and I look forward in working to enhance and strengthen the Mendocino County Library System. I feel so grateful to have the opportunity to move to Fort Bragg with my husband and children to be part of this wonderful community and serve as your Librarian.
         A little bit about me (even though I don't like talking about myself); I grew up in Monterey County, have a BS from Oregon State in Agriculture where my focus was on Wildland Management, but had the pleasure of moving around a lot in my younger adult years and spent college time at Merced College, University of Arkansas, and Chico State. After time spent as a stay at home mom, I was ready for a new direction. Being a regular patron to the library, a book club member, Friends of the Library member and a volunteer, I discovered that my home was in the library and completed my Master's degree in Library and Information Science from San Jose State. I have spent the past few years working in the library field for the City of Tulare and as a Librarian for Tulare County.
        My goal is to establish the Fort Bragg Branch Library as the community hub for the surrounding area. The library will be busy with weekly and monthly programs that provide fun, creativity and information to the people. Some of the fun things we have lined up will be Kid's Crafts, Adult Book Clubs, Music and Art in the Library, Bilingual Storytime, New Teen Space, educational programs, and a Fall Carnival. The library will have more of a presence in the community, so don't be surprised if you see us at the Gardens, the Farmer's Market, or Paul Bunyan Days. I want everyone to know that the Fort Bragg Branch Library is their library, the place to connect with the community, discover what is happening, learn something new and enjoy fun and free events.
       Last, let me say what a treasure the Fort Bragg community has in the staff and volunteers that have kept the Fort Bragg Branch running smoothly. I have never encountered a more passionate, knowledgeable or friendly group than the people that have made this library such a success. The community is lucky to have Carol, Dennis, Elizabeth, John and Peggy. Carol who amazes me with her talents and dedication, Dennis who loves the library and it shows with his interactions with everyone, Elizabeth who is committed to encouraging teens and children to love reading and being part of the library, John who is dedicated to the library and his work, and Peggy who has kept everything and everyone motivated and working and I aspire to be as good as she is.
      I am looking forward to being a part of the community and getting to know everyone, so please stop by, say hi and visit the Fort Bragg Branch Library.
Karen Horner, Branch Librarian
From "Just Among Friends" Newsletter
December 2013
A Great Year!
What a great year it has been here at the Fort Bragg Branch Library!  I feel we have been able to capitalize on our strengths and move forward in ways that we could not even begin to envision at the start of 2012.  With the gain of six new staff members eager to prove their mettle and worth in the community, we were able to generate a ton of excitement about our collection, create an intense buzz over programming, all of which has helped to bump up our visitor count almost each and every month.  We have been able to increase the size of our collection by almost 9,000 items this year, which have come to us via donations, items purchased locally thanks to the generosity of the Friends , monies supplied by an LTSA grant for our Steampunk program as well as a potent book budget made possible by Measure A.
Our programming has been all over the map this past year.  We have been able to offer classes on navigating and downloading audio books and e-books.  We brought the wonders and joys of authorship to the schools through the National Novel Writing Month and shared the excitement of a whole new kind of science fiction with our Steampunk grant.  We brought a wide variety of film experiences into our patrons' lives through four different and provocative film programs and ensured that our youngest patrons were exposed to great books and song through weekly toddler and preschool story time programs.  We shared in the thrill of reading books together as a community through kids, teen and adult book discussion groups and a dynamic summer reading program.
Over the past year we dedicated ourselves to ensuring that our library remained a safe and inviting space for all our patrons.  We made sure that the library met county safety standards by upgrading wiring in our Friends book sorting space, that the building was kept well lighted, organized and clean and that the garden was well maintained.  We bought brand new club chairs this year from a local furniture store in Fort Bragg which brightens up our magazine area.  We shifted collections to help patrons better find their favorite books and DVDs, made sense of and updated our government documents which helped our civic minded patrons find the materials they needed to help our community be the best it can be and purchased a wealth of new and interesting graphic novels and manga to give our comic book minded patrons incredible things to read and enjoy.
Thanks to adequate staffing levels we were able to meet the needs of the branch and our patrons but were also able to ensure that our staff grew professionally by sending them off to meetings, workshops and conferences across the county, online and out of state.  Through continued education we learned to work with each other more skillfully by attending leadership seminars.  We saw the future in the ways that other libraries are providing more hands on kinds of services and radical types of programming.  We found out how to better take care of our staff and patrons through CPR and disaster relief training and reinforced our day to day knowledge of customer service and library skills.
Through programming and outreach we not only get to know our community neighbors here in the branch but get to take our fondness for volunteerism out into the community as well.  We have participated in the Coast Cleanup, Winesong, a Noyo Forest Fundraiser, Mendocino Whaling Days, Mendocino Film Festival and were part of the Mendocino Coast Altar Walk for the Dia de los Muertos committee.  We participate regularly with Chamber of Commerce and Visit Mendocino events just to show that we are not just waiting for patrons to come visit us but that we value our communities and want others to that.
Our patrons come up to the desk and tell us, on an almost daily basis, about the great job we are doing.  I believe hearing that helps to reinforce the belief that we all share, and that is our duty, to provide the best possible public service to our patrons on a daily basis.  Our patrons are what we are here for.  Providing a great experience here at the Fort Bragg branch is our mandate.  Come by and let us show you around, share with you some of our newest treasures, revel in our highlights, chat with you about some of our visions for better and even more interesting service we have lined up for the coming year.
Thanks for your patronage.  See you at the library soon.
A good year to all,
Wally Clark, Librarian
From "Just Among Friends" Newsletter
August 2013
What a Difference a Year Makes!
Wally Clark, Librarian
The 9th of July was my anniversary date here at Fort Bragg. I think of when I arrived here, of my first lessons in Mendocino volunteerism at the side of the road in the Navarro Redwoods, of how moving trees off the highway would plant a thought in my head that said yes, getting out of your car, moving wood out of the way with the help of total strangers, was the way to get things done at 4 in the morning if you want to get on down the road here in Mendocino County. I think I have been living and reliving that moment almost every week I have been here, not only here at the branch but out and about in the community as well. I have been especially lucky here as I have a very good volunteer force to help work the desk, process books, make things happen when they need to happen most. I feel extremely lucky, too, in having such a supportive Friends group behind me and the Fort Bragg staff, one that has allowed us to do great things over the past twelve months. Over the course of a year we have liberally weeded hundreds if not thousands of old, tired books and materials but in their place have also added many new and exciting books to the collection. We have added a bevy of programs to our weekly branch operating schedule, from children's story times for toddlers and preschoolers to Sunday film matinees, family film fests, adult, teen and children's book discussion groups and even a library sponsored knitting club!
This past year has seen a massive build up of our film library, brought in an LSTA Steampunk-focused grant to help bring teens into the library and has allowed for training in the form of conferences and workshops. We have focused on our county responsibilities, have cleaned and spruced up the branch, maintained fixtures, invested in furniture, sponsored leadership and LAB meetings, all the while looking outside our doors, to ensure that our focus isn't always inwards but looking out towards our community as well.
As your branch librarian I am always happy to be on my feet, behind the desk or out on the floor, always ready to handle questions, take care of problems or issues as they arise. But I am also happy to be out in the community, too, taking on volunteer opportunities when they arise, be it with Coastal Cleanup, or fundraising for the Coast Clinic, the Noyo Food Forest or Mendocino Film Festival. The time I spend out and about helps to return the community's focus on our branch library and shows that we not only appreciate having volunteers help us out with their duties but that we also know that to give is as much fun as to receive.
It has been a good year here and I hope to see many more here in Mendocino County. Let's keep up the good work and continue to do good things. Thanks for all you do.
Cheers!