Kids Book Club – Ella Enchanted
March 22, 2014 @ 3:00 pm

-

4:00 pm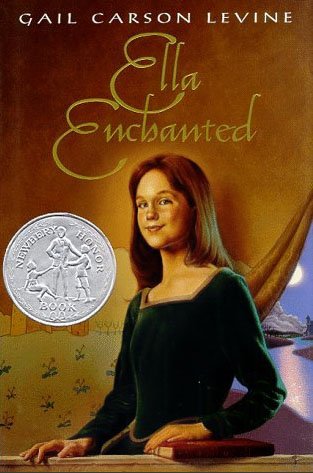 Ella Enchanted
by Gail Carson Levine
Ella Enchanted is the story of a girl who, as a baby, was "blessed" with the gift of obedience leaving her unable to disobey anyone.  At 15, when her mother dies, Ella is sent to a finishing school where she is bullied and taunted by a group of girls who have noticed her obedience but are unaware of the spell.  When the mean girls, lead by Hattie, demand she drop her only friend Areida, Ella decides to run away.
During her journey to get back home, Ella runs into Lucinda, the fairy who put her under the obedience spell.  Lucinda is confused and rather than lift the spell, she orders Ella to be happy with it.
When Ella returns to her hometown she discovers her father has married Hattie's mother, Olga, to help get the family out of debt.  Olga, Hattie and Hattie's sister, Olive, treat Ella like a servant.  Ella's love, Prince Char, believing Ella will be forced into an arranged marriage, departs the scene, leaving Ella to break the enchantment on her own.
Ella Enchanted is a fun read for anyone who loves the old, classic fairy tales.  Ella Enchanted is loosely based on Cinderella by the Brothers Grimm and also features various mythical creatures including fairies, elves, ogres, gnomes, and giants.
In 2006, Gail Carson Levine followed up the Newbery Honor recipient, Ella Enchanted, with Fairest, a novel set in the same world as Ella Enchanted.  Fairest was based on the story Snow White, also by the Brothers Grimm.
Join us here, at Fort Bragg Library, for a rousing discussion of Ella Enchanted, March 22, 3-4 pm.