Bram Stoker Award Horror Fest-I Hunt Killers
April 9, 2014 @ 4:00 pm

-

5:00 pm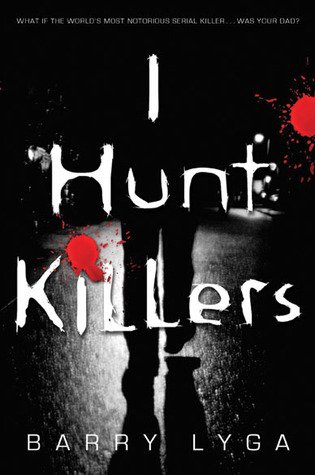 I Hunt Killers 
By Barry Lyga
Nominated for the 2012 Bram Stoker Award for Best Young Adult Novel, I Hunt Killers is the first in a thrilling trilogy for Young Adults seeking interesting, edgy characters .
Seventeen year old  Jasper "Jazz" Dent is the teenage son of one of the world's most notorious serial killers, and for his dad, 'Take Your Son to Work Day' was a year-round affair.  Jazz witnessed crime scenes the way police wish they could; from the criminals point of view.
His father has been in prison for years but now bodies are piling up in Lobo's Nod again.  To prove that murder does not run in the family, Jazz teams up with the police to find the killer.  But Jazz has a secret; could he be more like his dad than anyone knows?