The Friends of the Fort Bragg Library wish to extend a great big
THANK YOU!
to all who attended and to those who purchased items at our September Book Sale.
Because of your generosity, the September Book Sale raised over $1700,
money we can use to help the library with programs and materials.
Thank you to all who participated.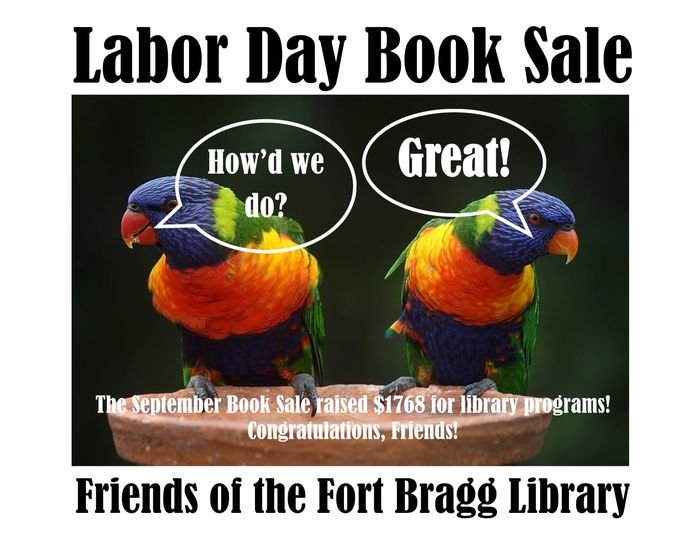 To donate materials for our next big sale: