Check back often for Seed Library Events as we add new information frequently.
Plant Giveaway and Exchange
Wednesday, April 25, 2018, 4-5 pm
Diversify your garden! Bring your extra vegetable and flower starts and swap them for ones you don't have.
Don't have any starts? Come on in anyway and select from the Fort Bragg Seed Library's starts.
Need more information? Give us a call 707-964-2020.

Fort Bragg Seed Library Presents
"I Spy: Who's Using My Pollinator Garden?"
with local pollinator specialist
Katy Pye
Katy Pye is an award-winning, local author who retired from resource conservation work in 2000, and moved from the Sacramento Valley to South Caspar in 2005.
Her understanding of the relationships between plants and wildlife began in the '90s when she ran the Yolo County Resource Conservation District. It aimed to teach farmers and ranchers how to use wildlife habitat on their lands as a less expensive, more balanced way to control pests, weeds, and erosion, while increasing overall wildlife biodiversity.
Katy doesn't call herself a gardener, rather says historically she has "gardened," using the all-too-familiar, scatter-gun approach: "Oooo, that plant's so pretty, where can I put it?"
However, her current book project based on how to track the pollinators using your garden, then adjusting your plantings to serve them, required her to get much closer and more personal with what she grows and why.
Katy's presentation will share a small bit of her year-long process of discovery in and out of the garden.
—
Elizabeth's Landing, a novel
winner of four book awards
Tracking the Flash: My Lighthouse Travel Log
Record your lighthouse visits and more in this special journal
Facebook: Katy Pye-Author
LinkdIn: Katy Pye-Author
Pinterest: Katy Pye-Author


Seed, Scion, & Cutting Exchange – Seed Library
The Mendocino County Seed Librarians Hit the Road!
Visit us at the Winter Abundance Workshop
Date:

Saturday, February 10,

2018 9:00 AM – 4:00 PM

Location:

Mendocino County Fairgrounds
Boonville, California
Free admission, classes, seeds, cuttings, and scion wood
Seed, Scion & Cutting Exchange with Hands-on Fruit Tree Grafting
Visit the Mendocino County Seed Library table for Free seeds, Free gardening books, Free garden advice, and Raffle for Special Prizes!
For more information: http://avfoodshed.com/scion-exchange/
Seed Swap
November 11, 2017
2-4 pm

Seed Collecting ~ the Basics
October 27, 2017
3:30-4:30 pm



Not sure how to collect seeds?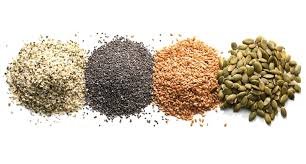 Come learn how with

Jamie Chevalier of Bountiful Gardens

Friday

June 2, 2017, 4-6 pm

@ Fort Bragg Library

Jamie Chevalier of Bountiful Gardens will teach us about different methods of growing plants for optimal seed collecting, what to do to protect the plants from cross contamination and how to collect seed for use in the future.
Join the discussion, Friday, June 2, 2017, 4-6 pm at Fort Bragg Library.
Jamie Chevalier spent 25 years gardening in coastal Alaska before returning in 2000 to her home in California. Jamie has worked at homesteading, landscape design, maintaining large public gardens and small-scale seed production. Currently, Jamie is working at Bountiful Gardens Seed Company, growing heirloom seeds, writing the seed catalog and maintaining the Bountiful Gardens website.
Jamie's appearance is sponsored by Book to Action, Friends of the Fort Bragg Library and the Fort Bragg Seed Library.
The Fort Bragg Seed Library Presents 
A Talk with John Vitale of North Star Nursery

"How to Start a Garden for Seeds and Beauty"
Join us Thursday, May 11, 2017, 1-3 pm
at Fort Bragg Library,
499 E Laurel St.,
Fort Bragg, CA 95437
707-964-2020
 Fort Bragg Seed Library Presents
A Talk With Gina Covina
April 7, 2017, 4-6 pm
Fort Bragg Library Community Room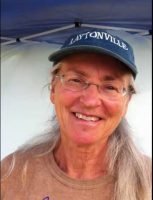 Gina is the owner of Open Circle Seeds and will be teaching us how to save seeds and how to plant our gardens.
About Open Circle Seeds, an open source seed initiative member
"After decades of gardening, the vegetables began to call me to a deeper involvement in the future of food. "Grow our seeds," they said. "Help us carry on, and we'll adapt ourselves to your changing climate and provide you with the nutrients you need." What a deal. I began my seed education, relying heavily on the resources of the Organic Seed Alliance, and started selling the seed I grew in 2009, as Laughing Frog Farm Seeds."  Read more here https://www.opencircleseeds.com/about
Check out this great article about Gina, her Laughing Frog Farms and Open Circle Seeds