Due to unforeseen circumstances, Mr. Kaufmann has cancelled his visit to Fort Bragg. We hope to reschedule with him in the fall.



Meet the Author!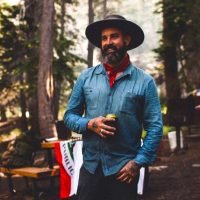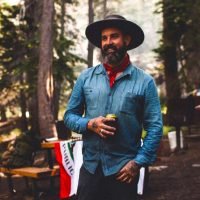 Obi Kaufmann, author of
The California Field Atlas
Saturday, February 24, 2018, 2-5 pm
Fort Bragg Library
Artist, poet and naturalist Obi Kaufmann, brings his number one, best-selling CALIFORNIA FIELD ATLAS to Fort Bragg Library. Obi will give a brief presentation about the book, demonstrating how to best read and enjoy this ground-breaking work, also expounding his concept of Geographic Literacy and its vitality in the fight to defend California's natural world. Obi will not only be offering personalized, signed copies of the book, but also make available a selection of his recently-made, original, watercolor trail-paintings.
This event is free.


This lavishly illustrated atlas takes readers off the beaten path and outside normal conceptions of California, revealing its myriad ecologies, topographies, and histories in exquisite maps and trail paintings. Based on decades of exploring the backcountry of the Golden State, artist-adventurer Obi Kaufmann blends science and art to illuminate the multifaceted array of living, connected systems like no book has done before. Kaufmann depicts layer after layer of the natural world, delighting in the grand scale and details alike. The effect is staggeringly beautiful: presented alongside California divvied into its fifty-eight counties, for example, we consider California made up of dancing tectonic plates, of watersheds, of wildflower gardens. Maps are enhanced by spirited illustrations of wildlife, keys that explain natural phenomena, and a clear-sighted but reverential text. Full of character and color, a bit larger than life, The California Field Atlas is the ultimate road trip companion and love letter to a place. — Heyday Books
About the Author
Growing up in the East Bay as the son of an astrophysicist and a psychologist, Obi Kaufmann spent most of high school practicing calculus and breaking away on weekends to scramble around Mount Diablo and map its creeks, oak forests, and sage mazes. Into adulthood, he would regularly journey into the mountains, spending more summer nights without a roof than with one. For Kaufmann, the epic narrative of the California back country holds enough art, science, mythology, and language for a hundred field atlases to come. When he is not backpacking, you can find the painter-poet at his desk in Oakland, posting @coyotethunder #trailpaintings on social media.
To learn more about the author, visit his website https://coyoteandthunder.com/