FORT BRAGG LIBRARY PRESENTS


MENDOCINO MUSHROOM, WINE & BEER FESTIVAL KICK-OFF


NOV 3, 2017, 4:30 – 6:00 PM
Fort Bragg Library opens the Mendocino Mushroom, Wine, & Beer Festival with a special First Friday kick-off event dedicated to mushrooms and their fans! This free event features mycologist, Dr. Teresa Sholars, who will offer advice on mushroom identification and Calfire's Joy Korstjens, who will present rules for hunting and gathering mushrooms in our local forests. There will be sign-ups at the event for a mushroom hike led by Mario Abreu, as well as coupons for participating First Friday venues where the festivities continue.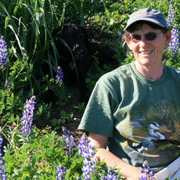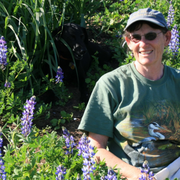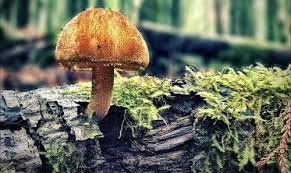 "Mendocino County is home to more than 3,000 mushroom varieties, including the rare candy cap mushroom with its intense maple syrup flavor and sweet fragrance that grows only along the northern coast of California. With mushroom dinners, wine- and beer-pairing workshops, cooking classes, musical performances, exhibits, guided mushroom foraging there is something for everyone during this magical season of mushrooms. Events take place throughout the County, from the coast to the inland valleys." Mendocino.com
Some popular library books on mushrooms:

Wild Mushroom Cookbook by local authors Alison Gardiner and Merry Winslow
The most comprehensive collection of wild mushroom recipes ever assembled in one book, from breakfast to dinner, appetizers to dessert. It also describes the best uses for different mushrooms, mentions procedures useful in their preparation, and covers the best methods of preservation for different species. Full of ideas which may also be applied to store-bought mushrooms, this book will stimulate your imagination and guide your creativity.

Mushrooms of the Pacific Northwest
Explore the heart of mushroom country
The Pacific Northwest is one of the best places to find mushrooms–they are both abundant and spectacularly diverse. Yet until now, there has been no mushroom guide that focuses on the region. This compact, beautifully illustrated guide presents descriptions and photographs of 460 of the region's mushrooms. In addition to profiles on individual species, Mushrooms of the Pacific Northwest also includes a general discussion and definition of fungi, information on where to find mushrooms and guidelines on collecting them, an overview of fungus ecology, and a discussion on how to avoid mushroom poisoning.

Mushrooms Demystified by David Arora
Simply the best and most complete mushroom field guide and reference book, with over 950 photographs.