Last day for Sit With Me, Read to Me
October 30, 2021 @ 10:00 am

-

5:00 pm
Kids, 6 & under! Today is the last day to turn in your Book List to get a Spunky Skunk gift certificate.
Don't have a List? You can print one by clicking on the orange button below or pick one up at the library. You just need to read 5 books to get your reward.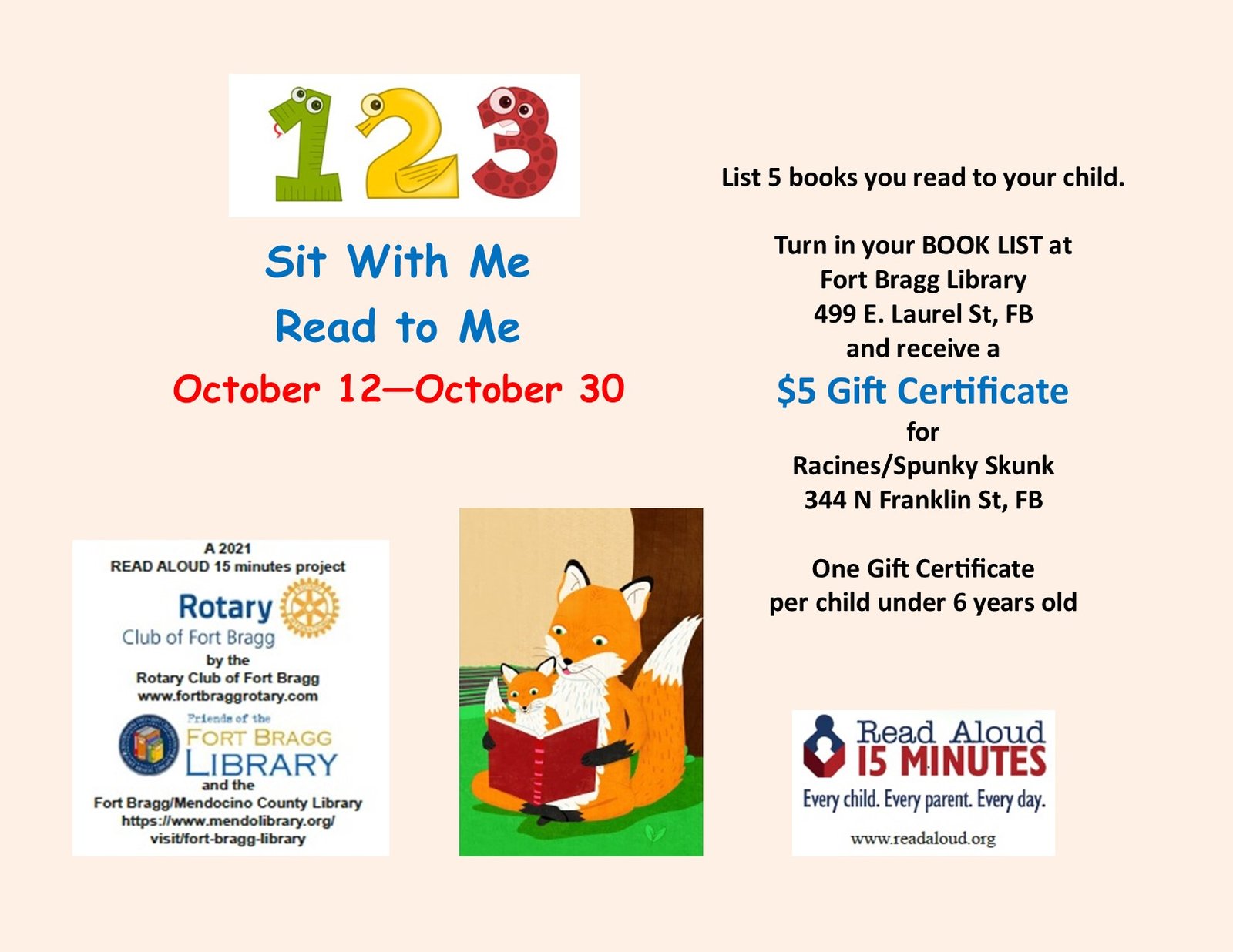 Printable My Read Aloud Book List
Mi Lista de Libros
Sit With Me, Read to Me is a Read Aloud 15 Minutes project for 2021 sponsored by Rotary Club of Fort Bragg and the Friends of the Fort Bragg Library.
This month, between Oct. 12 & Oct 30, as you read at least 15 minutes each day to your children (6 and under), jot down 5 of the books you've read, either using our printable Book List or one of your own. Be sure to include your child's name and age on the list.
Then, anytime between Oct 12th & 30th, bring your list into the library and your child will receive a $5 gift certificate to Racines/Spunky Skunk. (one certificate per child)
Related Events