Bram Stoker Award Horror Fest
March 12, 2014 @ 4:00 pm

-

5:00 pm
The Bram Stoker Award is a yearly accolade given by the Horror Writers Association (HWA) for Superior Achievement in Horror writing.  The award is named for Irish author, Abraham "Bram" Stoker (Dracula, Lair of the White Worm, Miss Betty, et al) and has been presented annually since the inception of the HWA in 1987.
In honor of the Bram Stoker Awards, Library Intern, Lesley Reid, has put together a 'Horror Fest'.  On the 2nd Weds of each of the next three months (Mar-May) she will be hosting a book discussion at 4 pm and presenting a feature film at 6 pm.  Books will be available for check-out at the Library.
First up in our Horror Fest is the 1996 winner of the Novel category:  The Green Mile by Stephen King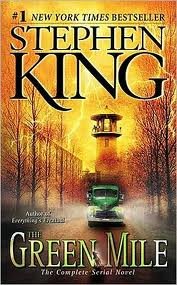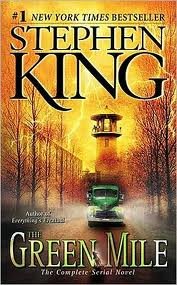 The Green Mile takes place in the 1930s at the Cold Mountain Penitentiary's death-row facility and tells the tragic tale of convicted murder and rapist of twin nine-year-old girls, John Coffey. His story is narrated years later by Paul Edgecomb, who was the ward superintendent of the cell block Coffey was on.  Edgecomb has sent seventy-eight inmates to their date with "old sparky" but he has never encountered one like Coffey. Coffey wants to die, yet he has the power to heal. Edgecomb soon discovers the horrible truth about Coffey's gift.  This truth makes him challenge his very beliefs and will make the reader challenge theirs as well.
The Green Mile was first published in six low-priced paperback volumes. The first, subtitled The Two Dead Girls was published in March, 1996, with new volumes following monthly until the final volume, Coffey on the Mile, was released in August, 1996. The novel was republished as a single paperback volume in May, 1997 and its first hardcover edition was released in October, 2000.
In 1999 The Green Mile was adapted to film by Frank Darabont.  Darabont also directed the film which starred Tom Hanks and Michael Clarke Duncan and was nominated for 4 Academy Awards.  (please note: although we will not be showing the film at this time,  it is available for request through our Catalog )

Book discussion 4 pm- 5 pm @ Fort Bragg Library Community Room