Traveling Lantern Theater – Summer Reading Event
July 7, 2017 @ 10:15 am

-

11:00 am
The Traveling Lantern
The Ribbles Build a Residence
The ABC's Architecture, Building and Construction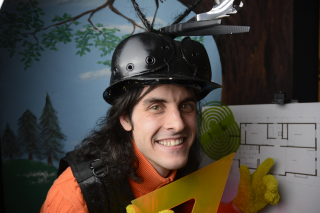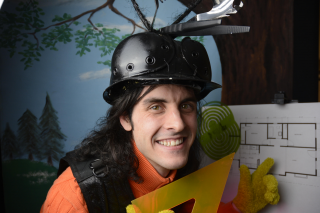 Soon after their lovely insect nuptials Mr. and Mrs. Ribble are expecting a baby Ribblet, and they need a new home for their family! Mr. Ribble wants to go big with a four grasshopper garage, but Mrs. Ribble convinces him to build a dream home that is more environmentally and neighborhood friendly.
By playing interactive games and discovering basic building techniques the audience will help draw a ground plan while Thia Tweet the bird architect and Gerry the Ant Contractor from Brooklyn assist the Ribbles in building a new home for a better world!
Traveling Lantern has been educating and entertaining children nationwide since 1985. Our mission is to bring great stories to children, to draw them into an active theater experience, to excite their minds and to tickle their imaginations.
Branch Performances
Fort Bragg Library – July 7th at 10:15 AM
Coast Community Library – July 7th at 3:30 PM
Ukiah Library- July 8th at 10:30 AM
Round Valley Library – July 8th at 1:00 PM
WIllits Library – July 8th at 1:00 PM
Reviews
"A wonderful performance… the students were spellbound by the marvelous acting, terrific voices, special touches and fantastic humor that highlighted this production. The teachers were smiling, the audience was mesmerized, and each child, some for the first time, got a taste of the joy of live theatre… a first-rate presentation, one that will not soon be forgotten."PTA Cultural Arts Chairperson; Littleton, Colorado
"We are a rural, isolated county… 100 miles from the nearest small city… many traveling presentations are unwilling to perform for us… Traveling Lantern has been cordially willing to come to our county… and they have always kept our children spellbound."Director of Instructional Support; Lakeview, Oregon
"I want to thank you so much for your significant contribution to our students over the past years. The plays have been a highlight… due to the depth of your research; the quality and appropriateness of the writing; the engaging acting; and the professionalism with which the whole production is organized… The value of your plays touches all of us and enriches our lives."Magnet Resource Teacher; San Diego, California