Coventry & Kaluza ~ a Summer Reading Event
July 23, 2021 @ 11:00 am

-

11:30 am
Coventry & Kaluza
Join us for Coventry & Kaluza in a performance that features juggling, acrobatics, music, comedy and high numbers Hula Hooping.
It's interactive fun for the whole family!
Masks and social distancing are required at this outdoor event.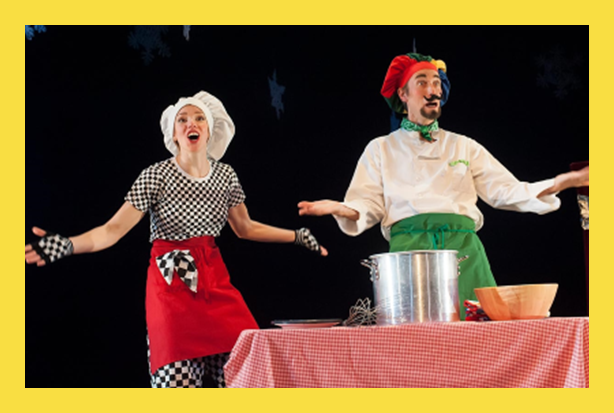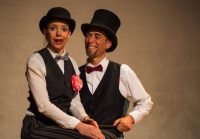 Jamie Coventry & Natasha Kaluza were clown school sweethearts and are graduates of both the first and second year programs of the Clown Conservatory at the San Francisco Circus Center. Coventry & Kaluza won Best Comedy/Clown Act in the American Circus Festival two years in a row, and best duo in the Picklewater Free Circus Festival two years in a row. Credits include: Teatro Zinzanni Events, New Pickle Circus, Pickle Circus School Tour, Sweet Can Productions, Circus Bella, Flynn Creek Circus, and more.
"Coventry & Kaluza are world class artists. Juggling Hula hoops, music, comedy, acrobatics – they do it all! They are a privilege to work with." A. Dover, Picklewater Free Circus Festival
"Jamie and Natasha are leading a new generation of clowns – funny, hip and skillfully tuned into youth culture." Jeff Raz, Founder of the Clown Conservatory, San Francisco Circus Center