Coventry & Kaluza ~ a Summer Reading Event
July 23 @ 11:00 am

-

11:30 am
Coventry & Kaluza
Join us for Coventry & Kaluza in a performance that features juggling, acrobatics, music, comedy and high numbers Hula Hooping.
It's interactive fun for the whole family!
Masks and social distancing are required at this outdoor event.*
*This event may be moved online dependent on Covid-19 mandates. Check back here for more information as the performance date draws nearer.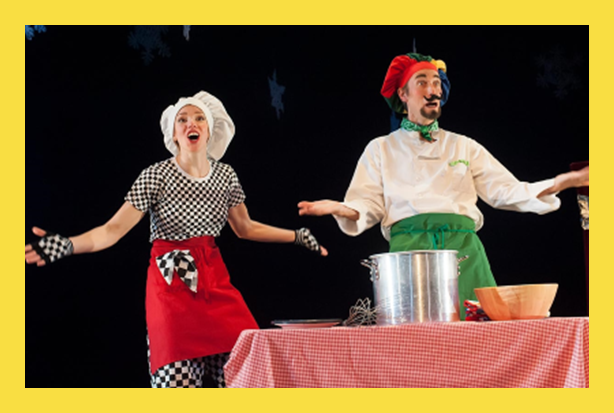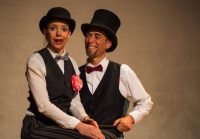 Jamie Coventry & Natasha Kaluza were clown school sweethearts and are graduates of both the first and second year programs of the Clown Conservatory at the San Francisco Circus Center. Coventry & Kaluza won Best Comedy/Clown Act in the American Circus Festival two years in a row, and best duo in the Picklewater Free Circus Festival two years in a row. Credits include: Teatro Zinzanni Events, New Pickle Circus, Pickle Circus School Tour, Sweet Can Productions, Circus Bella, Flynn Creek Circus, and more.
"Coventry & Kaluza are world class artists. Juggling Hula hoops, music, comedy, acrobatics – they do it all! They are a privilege to work with." A. Dover, Picklewater Free Circus Festival
"Jamie and Natasha are leading a new generation of clowns – funny, hip and skillfully tuned into youth culture." Jeff Raz, Founder of the Clown Conservatory, San Francisco Circus Center