The Good Earth – Book Into Film
May 21, 2014 @ 6:00 pm

-

8:00 pm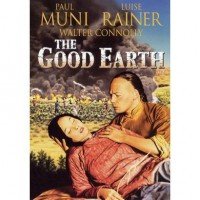 In 1932, a Broadway stage adaptation of the book, The Good Earth by Pearl S Buck, was written by the father and son team of Owen and Donald Davis and produced by the Theatre Guild, but it was poorly received by critics and only ran for 56 performances.  However, the film, The Good Earth, based on the stage version, was released to rave reviews.
In the 1937 movie version of The Good Earth, MGM decided to cast American actors to play the roles of the Chinese farmers, citing Americans weren't ready for an all Chinese film.  The screenplay also downplayed the simplicity of Chinese farm life as it was depicted in the book, choosing to go with a more favorable view of modern China.
The Good Earth was nominated for Best Picture, Best Cinematography, Best Film Editing, Best Actress and Best Director at the 1938 Academy Awards, with wins for Best Actress (Louise Rainier) and Best Cinematography (Karl Freund).
Join us for a screening of The Good Earth, May 21, 2014 @ 6 pm @ Fort Bragg Library.