The Last Picture Show
June 18, 2014 @ 6:00 pm

-

8:00 pm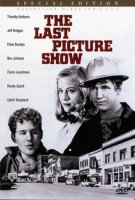 The Last Picture Show is Peter Bogdanovich's 1971 rendition of Larry McMurtry's semi-autobiographical 1966 novel.  The Last Picture Show stars Timothy Bottoms, Jeff Bridges, Cloris Leachman, Eileen Brennan, Clu Gulager, Ellen Burstyn, John Hillerman & Ben Johnson.  The film also featured the debut appearances of Cybill Shepherd and Randy Quaid.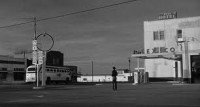 A coming of age film set in rural Texas in the early 1950s, The Last Picture Show  was nominated for 8 Academy Awards, including Best Picture, with 2 wins for Leachman and Johnson in supporting roles.  The screenplay was adapted by Bogdanovich and McMurtry, together, but some say the screenplay was originally written by Bogdanovich's then wife, Polly Platt, who was not credited in the film for her contributions.  Unusual for its time, the film was shot in black and white in an effort to portray the isolation, poverty and general depression of the story's setting and the character's angst, adding immeasurably to the aesthetic and technical quality of the film.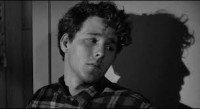 Bogdanovich followed his successful The Last Picture Show with the 1990 sequel, Texasville, based on McMurtry's 1988 follow-up novel of the same name.  It starred many of the original cast members in recurring roles but was a critical flop.  Critics cite Texasville may have flopped where The Last Picture Show succeeded because Bogdanovich wrote the mediocre script without McMurtry's crucial input, however, it's also suggested it flopped because of the time lapse between the original and the sequel and that a more mature America wasn't ready to see these 'high-schoolers' all grown up.  Either way, Texasville couldn't stand up to the acclaim of The Last Picture Show, and, perhaps, should have taken a hint from it's predecessor's title , leaving it at just that, The Last Picture Show.
The Last Picture Show trailer…