Check out our eBooks and Entertainment databases for reading and fun while on the go. We have something for everyone…adults, kids, teens, everyone!
Subscribe to our email newsletters suggesting new books on your favorite topics!
From the experts at NoveList Plus.

Get the Latest audiobooks & eBooks
Audiobooks, eBooks,  Streaming Music & Video.
Hoopla has a large selection of audiobooks, movies, music and eBooks and with 15 check-outs per month, you can't go wrong!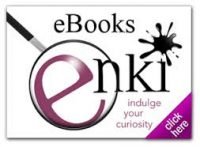 Online Books for Kids and Teens!